Rising wave: Gamers setting pace in a brave new world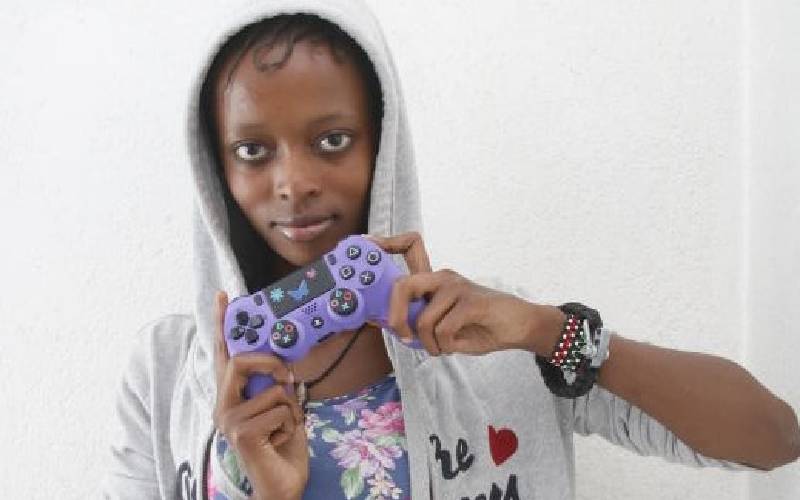 It is not all fun and games until you get to play fun games as a career. E-sports in Kenya is not a new phenomenon as gamers cut a niche for themselves in a multi-billion shilling industry.
As games become more complex, challenging, and ambitious than the simple arcade titles of before, so are our players. Their concentration and hand-to-eye coordination have to be superb.
We have a handful of players who have commanded their authority in the industry. They include Brian 'the beast' Dianga, Sylvia 'Queen Arrow' Gathoni, DVK, PR1EST, Frost, Shoryuken, Flossin Mauwano, Stanley Styler, Kamsville Bilal Mwiti, Abzak and Collins Oyindo.
As we speak, the Red Bull Campus Clutch tournament for university students is ongoing and we will definitely see a couple few faces making it to the global stage.
More than 50 countries are taking part in playing Valorant, a PC game, and this sets stage for bigger things to come.
Today we look at three Kenyan gamers going places:
Brian 'Beast' Diang'a, 29
Born and bred in Kibera, Nairobi, Brian is one of the biggest names in local e-sports circles. He professionally plays the Mortal Kombat series.
He coined his name from his playstyle and if you follow him you know why Brian is dubbed the Beast. His physical stature towers above all.
"I am like the big bad wolf but on the inside I am the three little pigs. On the outside, I look like a tough shell but in real life I am easy," he says of himself.
Living in Kibera coupled up with his 'big features' has seen him shot at thrice, all cases of mistaken identity, he says. "If it wasn't for gaming I don't think I would be here right now. Gaming saved my life."
Brian is a player whose legacy is slowly transcending the gaming culture in Kenya.
The firstborn of six siblings trains hard and believes training and consistency is the main secret of breaking even in this industry. "I train every day from 6pm to 2am to remain fit and challenge myself. I really think if you don't put in work there is nothing much you can do. And this works all across the board and not just gaming."
"Furthermore, in most games I am never the winner, I get thrashed regularly but due to consistency and hard training I am slowly cementing myself in the industry."
In 2019, Diang'a became the pro-gaming mentor for Safaricom's Blaze where he toured the country sensitising young people on e-sports and the opportunities behind it.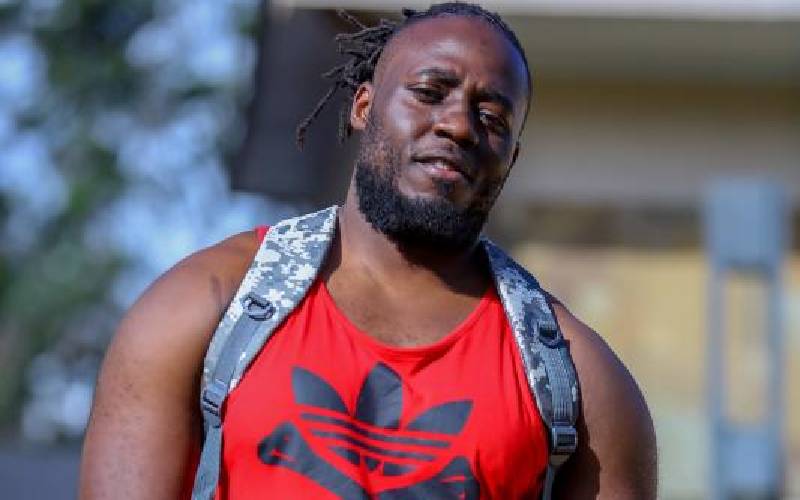 "Not everybody can afford a console so corporates sometimes chip in to organize tournament, reward winners with price money and give a platform for budding gamers to showcase their skill. Redbull campus clutch is ongoing and this is one such platform set out for us gamers and it is good for the exposure'
He believes that e-sports is not just about the games or winning but that it also creates jobs; from the managers, trainers to merchandise sellers all get a cut of the industry.
Sylvia 'Queen Arrow' Gathoni, 22
Christened Queen Arrow, Sylvia is the first female pro-gamer in Kenya. "I have been a gamer all my life but I started pursuing it professionally in 2017. The field is growing slowly but surely and I'm sure in a few years' time it'll be more recognised as a legitimate career," she says.
She also insisted on the need to put in more and more time in your craft for perfection. Growing from playing the cartridge console games and discs that had games like Super Mario and Contra, Sylvia beat all odds to become a force to reckon with in Tekken and has created a niche for herself.
"Gaming has been a huge aspect of my life and it just feels right. I didn't come with the expectations of being an Esports athlete but needed to spend my time outside of class a little bit more constructively and the tournaments were available so I decided to just go for it."
The competitive bug bit when she first entered a Mortal Kombat XL tournament and finished fourth.
Her prowess and agility proved a major stepping stone in her gaming career as she was recognised by, a professional e-sports club based in New Jersey, USA and she was signed as the first Kenyan female pro gamer specialising in Tekken.
"Gaming has been a huge aspect of my life and it just feels right. I didn't come with the expectations of being an Esports athlete.
"I just needed to spend my time outside of class a little bit more constructively and the tournaments were available so I decided to just go for it,
The industry needs to be more inclusive and welcoming if we are to convince the society at large that this is a worthwhile profession," she says
Peter 'Master Mauwano' Mumu
You've probably seen this graffiti pseudonym all over the city. I don't want to burst your bubble but he is not the face behind the anonymous markings.
Mumu is an ardent Fifa player signed to Masters of Mayhem, an African e-sports Conglomerate of elite gamers in Fifa, Tekken7, Mortal Kombat 11, NBA, PUBG and Apex Legends.
"I initially played Fifa for personal amusement and as a hobby up until 2013 when I went to a local tournament to test my skill. I won Sh20,000 shillings at the then Inntech gaming café in a tournament presented by 2cheze events. Since then, I have been playing Fifa competitively -whether I'm playing with friends or participating in local tournaments," he says.
"Fifa is undoubtedly the biggest e-sport in Kenya. In my opinion this is because a lot of Kenyans love football, just like me hence e-sports lounges are a big business in Kenya as many Kenyans who cannot afford the gaming set up become clients," he says
Over the years, Mauwano has had many achievements in the industry: In 2018 he won Sh100,000 at the East Africa Gaming Convention, in 2019 he won the inaugural power gaming convention tournament at KCB sports club and took top spot at the Safaricom Blaze tournament, Eldoret.
In 2020 he was crowned best Fifa Gamer in Kenya by Pro Series Gaming and Redbull, among other achievements.
[email protected]@standardmedia.co.ke