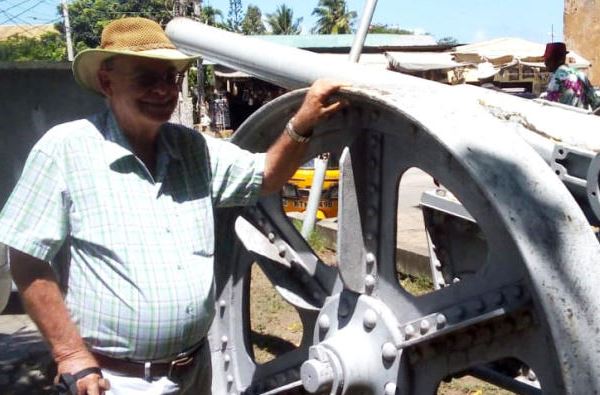 James G Wilson has worked hard to create awareness of Kenya's world war battlefields. The retired hotelier has a deep interest in documenting war history.
Wilson, a Kenyan of British decent travelled by ship from England in May of 1947, together with his mother Margaret and sister Susana, to Mombasa from where they boarded train to Nairobi before connecting to Kiganjo, Nyeri; by train again.
The son of a former British Army officer, Captain Charles Wilson, who was attached to the Royal Indian Army, he would later in life develop a keen interest in adventure that led to him to start exploring the infamous battle field grounds in Taita Taveta.
It is here a big part of the African population, who were conscripted to work alongside nationalities from other world states, fought in the First World War during the East African campaign of 1914-1918.
Today, and after decades of dedicated research coupled with field visits in and around the world, Wilson is a battle field guide.
At least two million Africans are believed to have been involved in the war, which was the longest in East Africa. Many were recruited as soldiers, but the majority worked as porters carrying ammunition, food and other supplies for both sides.
In the dusty border town of Taveta, near the border with Tanzania, about 200 kilometres Mombasa, is a large open field that was the assembly area for these men.
Now, Wilson's efforts and those of like-minded people communities living the Worlds War 1 battlefield sites are preserving this part of history.
"I used to ramble a lot around Mt Kenya and the Aberdare Mountains. Because of the knowledge I had acquired concerning nature around the snowcapped mountain, I was asked to manage a new project in Naro Moru - an outbound School (present day Naro Moru River Lodge)," he says
With time, Wilson changed careers; working in various other establishments like Elsa Trust who were involved in rehabilitation work of cheetahs in the former Meru Game Reserve. He also tried his hand in wheat farming with very little success.
A stint in a firm running a hunting and photographic safari, John Alexander Safaris, based in Nanyuki saw him hone his skills for six years before starting his own safari company.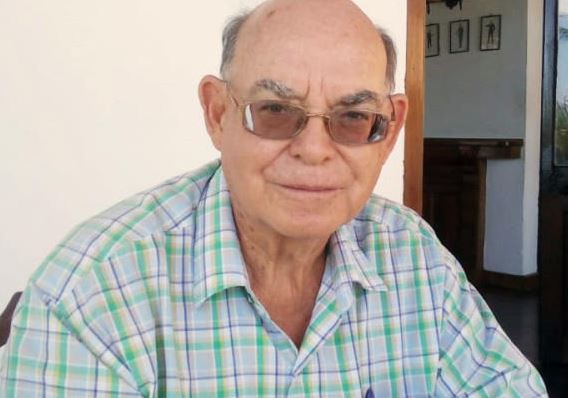 Where interest grew
He was recruited by Hilton International at the scenic Taita Hills and Salt Lick Lodges in 1980 as an assistant manager under veteran hotelier Brian Burrows.
"This is where my deep interest in battlefields of the First World War would develop. I would go out to explore sites and catalogue and locate them since there was no virtual written history available," he says.
Wilson's early rich collection from battlefield sites in and around Taita-Taveta, including Zanzibar, are preserved in a mini museum hosted at the scenic Taita Hills Lodge. One of his close confidants and keen battlefield guide, Willie Mwadilo, who is also the General Manager of the Taita Hills and Salt Lick Safari Lodges, today ensures that the mini museum is in top shape as a centre of attraction for guests with an eye for battle field tourism.
Some of the sites that were centres of action include the Salaita Hill near Taveta.
The hill still has reinforcements, trenches and embankments put up by German forces.
Curious names of places echo the past: There is Salaita (derived from slaughter) Hill, nestling between Mt Kilimanjaro and the Pare Mountains. Then there is Maktau (from mark time), which hints at military drills, and Mwashoti (corruption of more shots).
Recent finds within the large expanse of short shrubs and acacia, including military hardware, have added to the fascination of the place. Among the discovered items on display at the mini-museum are munitions with the date of manufacture listed as 1914, heavy-duty beer and juice bottles, British army uniforms, buttons and spent cartridges - all estimated to be about 100 years old.
"So little is known about the war here in Kenya. Yet, it was the longest, continuing even after Armistice in Europe," Wilson says.
The German army continued to make advances after the peace deal was signed in France. German commander Lt-Col Paul Emil von Lettow-Vorbeck only received a telegram with news of the German defeat on November 14, 1918 and took another nine days to march his troops to meet British troops and formally surrender.
"Battle field tourism is a very small niche market in Kenya. It can, however, be explored to serve as a new attraction as we seek to diversify tourism products. Very little is being done to promote it though," Wilson said.
Wilson has also authored a book, Gorillas of Tsavo, published in 2012.
Apart from working at the then Hilton owned Taita Hills and Salt Lick Lodges, Wilson has also worked as General Manager Bamburi Beach Hotel, Outspan Hotel in Nyeri, which was under the Block Hotels, and Southern Palm Beach Resort in the South Coast, Kwale county.