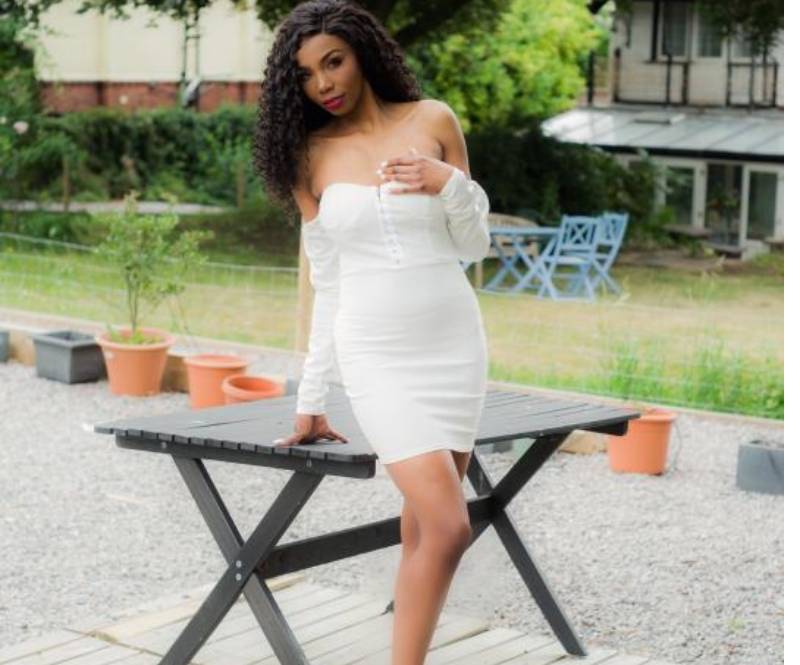 For the past five years, Caroline Wakesho has had a breakthrough abroad working as a model and actress in London. However, none of these were part of her plan when she relocated to London with her then, newly wedded husband. Until her foundering marriage, hit by accusations of violence, pushed her in this direction.
Her latest Swahili song, Niguze, was recorded in London. Besides this, she has done a number of covers that she has been performing in concerts, weddings and exclusive parties under Zinga Drama House Music, a Kenyan music stable.
Getting gigs in London can be hard, but Caroline makes it work. Thanks to her good network, especially with the African community here.
"Life here has been tough especially since Covid-19 broke up. The pandemic has hit UK so hard that everything has almost come into a standstill. Being, now, separated from my ex-husband and bringing up two children is not an easy task but somehow, I'm making it through. God came my way," says the 30-year-old.
Read More
"When I got married in Nairobi in 2012 in what was a colourful wedding, I never dreamed that life would ever turn this way," she says.
Caroline had just landed her first job at the Jomo Kenyatta International Airport after finishing her cabin crew, travel and tourism studies in 2008. The following year, she met her now ex-husband, a Briton.
"He was really charming and very friendly. I was in my early 20s and him in his 30s and I later came to realise that I was sort of naïve," the youngest of five siblings whose mother became the sole bread winner after their father died in a car crash says.
She was brought up in Meru and Nakuru. In 1996, the mother had moved the Caroline and her siblings back to Nakuru, from Meru, where most of their family members lived.
Caroline attended St Teresa's Girls Primary School in Meru before moving to Naivasha Girls Secondary School. Her dream had been to travel the world, and having grown up nurturing her singing talent and modeling career - both which seemed to open doors - she a cabin crew job was a welcome move. Then marriage came knocking.
In 2011, her lover returned from London with a Sh400,000 ring and surprised her with a proposal, which she accepted. A year on, the two wedded and a few months after, they were on their way to the land of milk and honey.
"We both wanted a family and everything happened so fast. After the wedding in Nairobi, 2013 got us to London with a baby on the way. It was a roller-coaster of sorts. Likewise, a few months of my stay in London, things took a twist," she says of a marital situation that she says at one point even involved the police.
"We are now separated and six years on, my two beautiful daughters are at peace with me," says Caroline who works as an assistant dentist, while at the same time pursuing her fashion and music passion.
"Lately I have been advising young girls out there who are interested in dating foreign men to be careful. Mostly I use my Instagram page carol_fit_london to do so. I don't mean to say they are all bad," says the singer who is currently the reigning Miss Cinnamon Velifushi, Maldives.