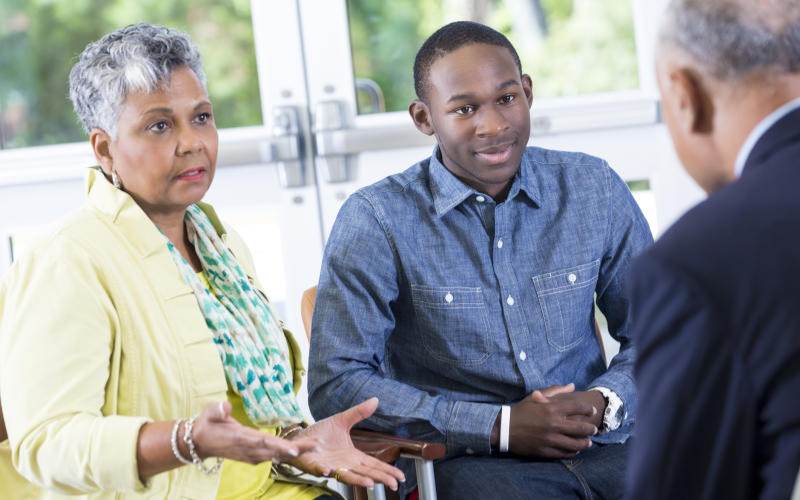 The only constant thing in life is change. This famous saying underscores the fact that our lives, careers are continuously evolving. The journey up the career ladder is always accompanied by navigating tricky situations that require the opinions of others to make the best decisions out of them. It's common for us to consult individuals of higher status than where we are.
They could be a mentor or some individuals whose intuition is reliable; basically people we consider competent enough to offer what we seek. However, there are instances where seeking advice from too many people or offering it may backfire on you. Or, you may volunteer to offer your opinion but in turn, face some unanticipated backlash.
Offering unsolicited advice
"Advice is not usually disliked because of what it is but because of the way it was given", Dr Val Farmer. To offer advice, one needs to evaluate a situation and rely on their interpretation and judgment to make a conclusion. Giving unsolicited advice can backfire on you for a multitude of factors including the fact that you may lack the full understanding of underlying issues surrounding the situation.
Read More
Even if your intentions are good, intending to help and not to put someone down, you may come off as a presumptuous and judgemental person. Saying "I would prepare my presentation early enough if I were you", may communicate that, "I don't think you are smart enough to figure it out, so let me save you the trouble" kind of advice. How often do we say this to our co-workers? I personally have caught myself doing it. If we are to be as objective as we need to be, we actually undermine others way often by offering unsolicited advice. Instead of trying to impose your values on others, learn to mind your business unless your opinion is sought.
Being a referee to someone you know nothing about
We sometimes get caught up in conversations that may seem appropriate to ask someone for their resume simply because they expressed interest in your company. You easily find yourself on the list of referees who have nothing substantial to share with the hiring manager. This only shows that you will contribute almost nothing good to secure the said person's chance of employment.
You will sell false hopes to this individual, leaving them with a feeling that an interview is likely because your name adds weight but they end up frustrated when they have nothing to show for it. You can instead opt to connect them with relevant people who will be ideal to offer relevant information when they are asked to.
Lying
A colleague may have regard for you and choose to seek your opinion. However, unknown to them, you have no idea how to help. You neither have the time nor the resources to offer any appropriate action. Instead of falling behind on your promises, be honest. Admit to your own self and to them that you may lack in knowledge or resources to offer appropriate advice. If your calendar is swamped with numerous other responsibilities, do not commit to have a favour done especially in a limited time frame. Doing the opposites sets the other person on the path of failure from the beginning and the blame will totally be on you.
You create expectations
When you offer to assist, understand that people have to make their own decisions. Yours was just to air opinions you feel will serve their interests best. When people are facing tricky situations, they want to feel that their situation is understood. Sometimes it is all about how the other person feels about you that matters. To influence their decisions, you do not have to insist that your counsel is followed. If you have to critique, dress it in expressions of concern and understanding. If you attach strings to your opinions, the recipient may feel uncomfortable or manipulated to follow your take.
Responding to one side of the story
Where there are multiple estranged parties, it is wise to offer your advice without taking sides. There are two sides to every story. Do not allow yourself to be used as ammunition for either side. When the estranged parties reconcile, you will come out with a strained relationship with the side you chose not to side with. In some instances, people even come up with their own advice. Where you feel your opinions may send the wrong message, help the parties involved come up with their own advice.
"Being too direct or too strong may add to the sense of failure or incompetence the other person may be feeling. Acknowledge the difficulty and complexity of their problem. If advice is given, it should be couched in a way that allows the dignity and self-respect of the recipient to remain intact", Dr. Val Farmer.