Chasing my dream: A life in music chose me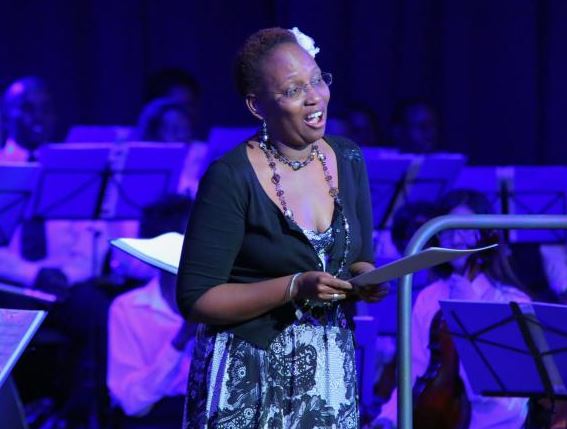 To visit St John's Catholic Church in Korogocho, Nairobi, is to be met by a contradiction of sensory experiences - live classical music playing behind 30 acres of garbage whose smell is so pervasive it momentarily disorients you. Plumes of smoke rise from the mountain of garbage that towers over the roof of the church.
The music in the air is a welcome distraction from it, not just for visitors but also for the musicians here.
"Today is a good day because it has been raining, so it's not smoky. There are times when it's so hot this place is filled with smoke," Elizabeth Njoroge tells me.
"You should come in the heat of January, February. It's horrible. There are even times when we have to close the school. You can't breathe. It's too much," she says. And yet, she practically calls the place home.
Why did she choose this place to start Ghetto Classics, one of the most acclaimed classical music programmes in Kenya? The programme has carved out a place for itself in the Korogocho slum.
And that is 'carved out' in a very literal sense — the garbage from the massive Dandora dumpsite used to cover this whole area before it was reclaimed. The musicians here, who regularly play as an orchestra, are children from the slums, some now grown.
"It chose me," she says. I had never been here before, so it chose me."
It chose her after a meeting that set the ball rolling.
Take a quick survey and help us improve our website!
Take a survey
"There was a Father John who used to work here in the 2000s. At that time, I was running a magazine called Classics and I was always looking for adverts to keep the magazine going. So I gatecrashed a meeting that had Father John, UN Habitat, and a guy who worked at sports stadia.
They were talking about building this basketball pitch (points at it) and the football field there," she says.
She never got the ad but Father John called her the next day. "He asked if I could work with some of the students here at the church to sing during mass and be with them. I said 'Yes, no problem!' That is how Ghetto Classics started," she says.
The pitches were built, and there is also a building with music rooms in it and a beautiful garden at the corner which Elizabeth insists we must see.
"It was filled with garbage, but can you believe it now? I'm so proud of it," she says.
Transformation
In one room is a projected image of a man virtually teaching a group of students how to read music, all with recorders in their hands and musical scores in front of them. Our presence hardly registers — it seems they are used to having strangers around.
We finally settle down for the interview, in the church itself, which is constructed as an amphitheatre. We are seated on a bench right in the middle of the stage, facing the empty rows of tiered seats. The orchestra entertained First Lady Margaret Kenyatta from this very spot. When the Pope visited Kenya, they took the music to him.
Elizabeth started with 14 children, whom she refers to as 'my kids' and now, about 12 years later, Ghetto Classics has over 350 members training in classical music at the church every week. They also run the programme in Nakuru and Mombasa, where it is just as vibrant.
Former life
But then, looking at her LinkedIn profile before the interview, I found a glowing comment from a medical practitioner: "During Elizabeth's time at Greenwhich Hospital she was a role model clinical pharmacist..." I asked her about that.
"Wow I have a LinkedIn? I'd forgotten!" she says, laughing heartily. "I need to update it. That was 100 years ago."
She actually practised for close to ten years before leaving the well-paying job. Music just never stopped calling her.
"I love singing. I am not — okay people could say I am a professional singer — but to be honest, I never studied music in a university. I studied pharmacy," she says.
She grew up taking piano lessons from her aunt who was a teacher at Nairobi School and was a music prefect at Kenya High School.
"Just like a lot of parents, my parents didn't feel...and even today, it's not like they are so convinced that music is a career!" she says laughing. "I did music and also sciences in high school and then I was told to put music aside and focus on my education.
"But music was always there. I first studied biochemistry in Canada. I was in the school choir and I started taking voice lessons. I joined an opera chorus there while doing my degree and did the same thing when I went to the UK to study pharmacy.
"I would sing in the evenings. I was in a big chorus there and in the university choir. I did the same thing yet again while working as a pharmacist, singing in the evenings. So it's not that I ditched music, it was always there.
Did she ever want to quit pharmacy altogether and focus on music?
"Yeah, I did. I did," she says. I remember I finished my biochemistry degree then went to the UK to study pharmacy. There was a very good music school.
"For one week, I was holding onto those forms," she says, holding imaginary forms in her hands to show how she held onto them. "I was really contemplating quitting to just go to music school…
"But I knew my parents would never talk to me again," she says, laughing. "I wasn't brave enough. So I continued with my degree but I found a teacher from that school who used to teach me privately. I'd use my spare money for lessons."
While she is focused on music now, she believes one does not have to choose one career.
"You can do both. We should create an education system that allows people to do both," she says. "Two perfect examples in my mind - Paderewski, a former Prime Minister of Poland, was a brilliant musician and people still play his music around the world today.
"Condoleeza Rice was such a senior person in George Bush's administration but she is an accomplished pianist. So you can do both and it balances you as a human being — whether it's music or art, or sports."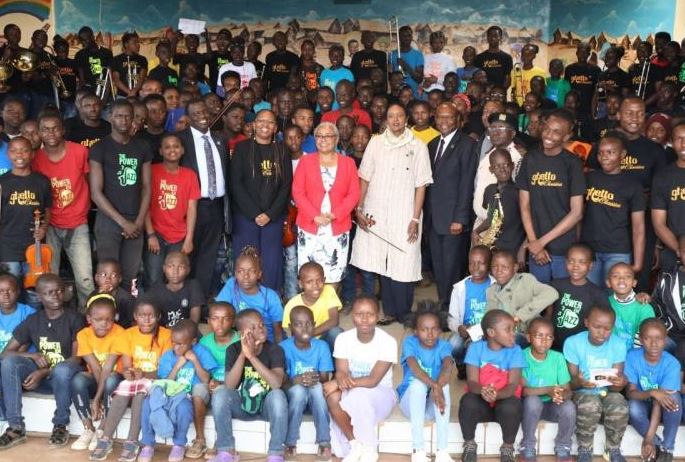 Any regrets?
However, since she chose music over pharmacy, she says she does not miss that life. It was a sacrifice.
"I had no money! I was paying a mortgage at the time. I struggled and I had to cut down on my lifestyle. And even now, it's not like I'm loaded but I always remember that I have enough. And maybe what I don't have in terms of cash in the bank or nice cars — my car is fine, I'm not complaining about it — I have it in so many other ways.
People were not readily accepting it either.
"And of course it was met with great disapproval," she says. "I remember meeting friends in the early days and you could see they were looking at me with such, not disbelief, but such...disappointment," she takes on a look of disappointment herself to describe it.
"'Elizabeth, I thought you were smarter than that.' For those friends who stood by me during that, I will always love them dearly. It wasn't easy. Living your dream does not make it easy. I think sometimes it is even harder because it means so much to you and the good days are wonderful and you take the bad days personally."
When starting out, they could barely do it week to week, until 2014 when Safaricom stepped in.
"We were scraping pennies together just to open the doors. We were not always here, so we would lose kids because if we don't have money for a taxi to bring the instruments here that day or we haven't paid the teacher from last month, there is no lesson. So, one of the first things that they did was ensure that every week we would have classes. That totally changed our growth," she says.
With that and many other partners, the growth has been exponential, breaking boundaries.
"I believe in going beyond the boundaries. Like they are saying now with 'twende tukiuke'. I believe that is what we are all about as Ghetto Classics, and it is also my motto.
"We are given life and you are told to stay within this boundary. Especially if you look at my Ghetto Classics kids, they are slum kids. They are told they will remain here, not to dream big — we are all about telling them, 'Hell no. You can be whatever you want to be. Don't let these boundaries stop you,'" she says.
And what became of Classics magazine? It was in publication between 2007 and 2010 before quietly exiting the market.
"It bankrupted me!" she laughs. "That's what happened. I just couldn't keep it going. But I could do it online now, which is cheaper and everything. One day I will go back to it. I love what it taught me, the people I met through it — I mean I had never done a magazine before. I hate writing."
We laugh at the irony of someone who hates writing but starts a magazine.
"But I loved doing the magazine because it needed to be done. If no one is doing it, I will do it. It was hard!" she exclaims.
But maybe, like they are slowly doing with Ghetto Classics, her kids will also take on the magazine.
"I have been in the vanguard for 15 years. I won't always do it. If Ghetto Classics will end with me then I will have failed.
"It has to be that there are others behind me, people I have nurtured or maybe I didn't even nurture them, but there are people who can take over. So even that magazine, maybe it will be somebody who has been in our system who will take up the mantle."