Mental health: Taking one step at a time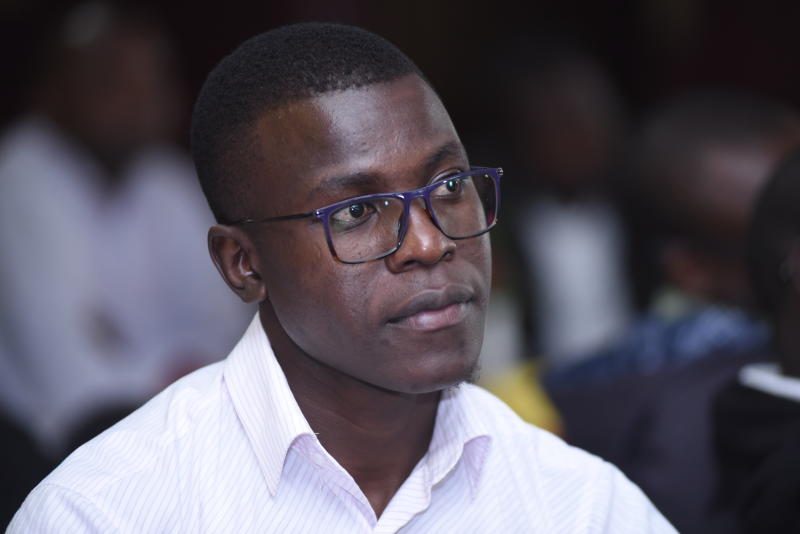 Mark Odhiambo (pictured) has struggled with mental health problems for the past eight months. He says the experience is difficult, to say the least.
"One minute you are the most jovial in the room, the next you draw back from any form of gathering, even from family. Thoughts keep crisscrossing your mind, and it is never easy being happy, because you know the happiness won't last long, he says, adding that living in a society where mental health comes with a lot of stigma also makes it difficult to even seek help when you crave for it.
Mark, a public relations practitioner, was not keen on getting help until he spoke to a colleague who encouraged him to see a professional.
"I realised there was a problem when I started dreading social places, and in my line of work I interact with a lot of people at events. Going to work also became a struggle and my productivity shifted. I would give excuses all the time, skip meetings and avoid meeting friends and family. One of my friends, who I confided, in advised me to see therapist and a few weeks later, we had a session with a professional in the office who noticed I had a problem and advised that I see her," says Mark.
Mark was introduced to a therapist who put him on medication, but he opted to find a long term solution, which led to him working with a different therapist who he says has been a great help in helping improve his mental health status.
"The medication was good but it was only a short-term solution. I started developing side effects to the medication, so my new therapist advised I reduce my dosage and focus solely on therapy. This was gradual in terms of reduction of the dosage I was using, though brought about discontinuation symptoms and at some point, a relapse," he says.
Not yet there
Even though his health has improved, Mark says he is not yet where he wants to be. He has learnt to take things one step at a time and has not been on any kind of medication for the past six months, which he is grateful for.
Psychologist Grace Kariuki says mental health is emotional and pyschological. If someone is experiencing stress due to changes in their environment, their mental health will be adversely affected and they will experience feelings of fear, anxiety or low moods.
"It is important because it impacts a person's thought processes, which impart their emotions and their behaviour. Good mental health results in positive feelings while bad mental health results in negative feelings and behaviour.
"Symptoms of intense fear, sadness, lack of interest in things they used to do, low motivation, low energy levels, feelings of anger and frustrations over things that didn't bother them before, fear of the unknown, feeling like they do not matter (no one cares about me), too many problems they feel they have no solutions for, low sense of self confidence, esteem, worth or value, regrets, guilt, shame," she explains.
Grace says that when one is struggling with their mental health, people develop behaviours in order to cope with the situation. These include isolating from social situations, change in appetite and sleep patterns, avoiding taking care of responsibility, anger outbursts, giving silent treatment to close people, drinking excessively, overspending and not taking care of themselves or their environment.
"There is medication for depression (low mood) and for anxiety (high levels of fear). One would need an evaluation with a psychiatrist to get the needed medications. For depression, the need for medication is especially needed if the individual is constantly feeling suicidal and has a plan to execute it. The anti-depressants help to up their mood and clear the mind to identify options and solutions to their situations that have triggered the hopelessness," says Grace.
Grace added that there are many ways to keep one in good mental health. Taking care of your physical body by eating a well balanced diet, getting enough sleep and rest, physical exercise, regular medical check-up and treatment, keeping your body hydrated (drinking at least eight glasses of water daily), taking care of your physical appearance (showering, clean clothes, brushing teeth, keeping a neat hair do, basic physical self-care) and keeping your environment clear and decluttered.