Virtual reality: Travel from your living room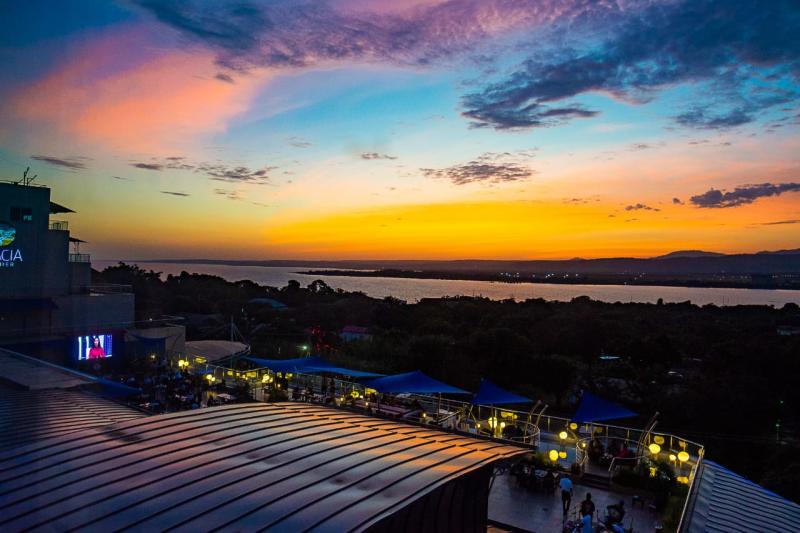 The travel and tourism industry has been one of the first major casualties of the coronavirus pandemic sweeping the world. With the orders to isolate or lockdown, people have been locked up in their homes or cities with little or no movement.
And travel and tourism related businesses hurting are not just those you have to travel long distances to, or those located in exotic areas synonymous with foreign tourists. It also includes your local hangout and recreations joints, restaurants and hotels right next to you.
The World Travel and Tourism Council has warned that the Covid-19 pandemic could cost an estimated 50 million jobs in the travel and tourism sector worldwide. And that once the pandemic ends, it could take up to 10 months for the industry to recover.
In Kenya alone, tens of hotels have cut down to offering only essential services or shutdown altogether.
While it is a sad state of affairs for global economies, even individuals are affected. Being cooped up in the home is not anyone's cup of tea. But what to do?
Like all other areas of our social and work life, technology is being embraced as an answer to arising challenges. For travel, this is where virtual and augmented reality come in. Just strap in your virtual reality headset and find yourself in your dream destination.
Technological interventions are not new in the travel industry. Hotels and booking agents have over the last few years been embracing the use of such concepts as virtual reality to give potential clients a virtual tour of their facilities and attractions they could be interested in. A try before you buy kind of a deal.
Some airlines have also adopted virtual reality in their day to day operations to give their customers a feel of what to expect.
In mid-2018, for instance, Emirates airline pioneered a web virtual reality technology on its digital platform. What it called a "3D seat model is a visualisation engine that displays an immersive 3D 360-degree view of the interior of the Emirates A380 and the Emirates Boeing 777, giving customers a chance to explore their seats, the spacious cabin and the Emirates onboard product."
Australian airline Qantas also has a virtual reality app that offers people from around the world spectacular views of the country.
Like a lot of technological advances, however, the adoption of VR has been slow, with a few been using them to different degrees.
Early this year, BBC reported a waning of interest in the field despite "bursts of optimism", writing that "many big name adopters have abandoned their VR projects. Google recently halted sales of Daydream, its VR headset, admitting that "there just hasn't been the broad consumer or developer adoption we had hoped"… Meanwhile, the BBC has announced it is ending the funding for its VR hub, less than two years after it was founded."
With the current state of affairs, however, industry watchers are looking to see whether such concepts will gain widespread acceptance and pick up pace.
The sports and gaming industry has been a leader in the concept of virtual reality, and with VR hardware and apps now readily available from tech companies like Google and Samsung, this is a trend that has a lot of potential despite the slow growth.
Forbes.com reports that a "New Jersey-based company Travel World VR has already utilized the technology to create a tool for travel agents to effectively market travel experiences. Companies can promote destinations and inspire customers to travel through 360-degree videos and cinematic VR productions."