I was told I would never walk again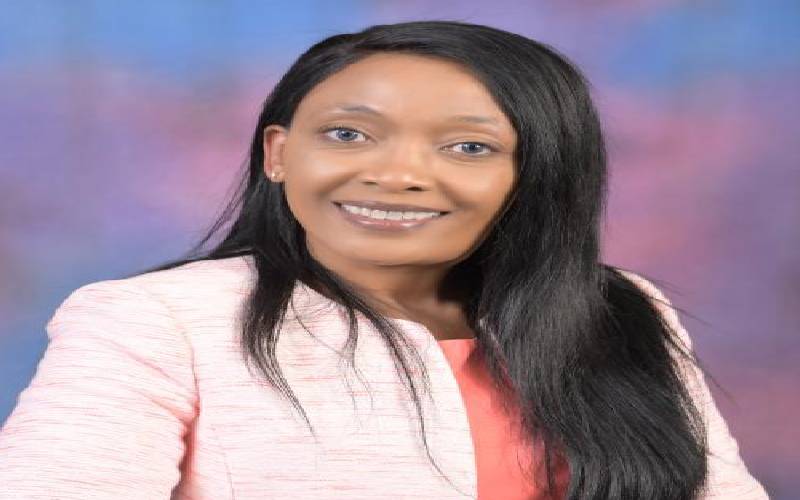 I wake up at 5am every day. The first thing I always do is pray and give thanks for the day. If it is a workout day then I will exercise. I will head straight to the office if there is no external meeting. I never check my emails as the first thing in the morning because that can get distracting. I always ensure that I have planned my day the previous day so that I can focus on important things before I start looking at emails, proposals and other work-related things.
My role is two-fold as the title suggests. As country leader I am responsible for managing Cisco operations in the region, acting as the main point of communication between the board of directors and corporate operations, and being the public face of the company. As regional manager, I focus on leading the team charged with advancing business relations that support Cisco's innovation and technology transformation agenda.
I am a coach-style leader. I believe in finding and empowering the best in everybody. I see potential in every individual no matter where they come from or what their background is. I want to empower, inspire and impact people to act. My ultimate goal is to make a meaningful and positive impact on people's lives wherever I am.
The first day I joined Cisco in 2008, my then boyfriend told me: "I think one day you will become the leader in this office," and I said, "I think so too." I have taken good steps to what I set out to do, and I did that by setting a goal and putting very clear plans on how to get there. This appointment came earlier than expected but I was fully prepared because I had the plan to be the leader.
It is not usually easy for people to know their purpose. You have to look into what energises you the most. People often look at what they are good at but sometimes what you're good at is not what energises you the most. I am really good at drawing. It energises me but it is not necessarily what energises me the most. I get the most energy when I make an impact from when I was young. What I love most about what I do is the opportunity to innovate, make an impact, and it ties to a personal interest I have around creativity.
In 1998 I finished my degree in economics at Moi University and was excited to go out into the market. But an accident happened. The handbrake of my dad's old car had not been working and the only person who knew, my brother, had come home late and again left home early on an errand with the other car. My dad needed to leave and asked me to prepare the old car for him. The garage where the car was parked was on a slight slope. My brother had put a stone in front of the car. I checked the bonnet, got in and turned the engine on and off. I went back to the front to close the bonnet. I remember feeling irritated seeing the stone so I kicked it away as I hit the bonnet shut. Everything happened so fast. The car started moving. One minute I was trying to hold it back while shouting for help, and the next it had hit me, I had fallen, got stuck underneath and was being dragged with it. All I could think about then was to keep my head away from the tires.
Thankfully, the road was curvy and because the car could only go straight it stopped at some point. Our house help had already run inside to get my dad and I guess this is a testament of a parent's love – he lifted a 2,000cc car on his own. The metal that had gotten stuck in my cloth on my back let go and I fell to the ground. I couldn't feel my legs but my back was in pain.
My father quickly made a stretcher using a blanket and some sticks and asked me to move from under the car but I couldn't. He checked under the car to asses to my position, got inside the car and reversed while I was still underneath it. They got me on the makeshift stretcher and when we got to the hospital, the doctors said I needed surgery immediately, and they said I had a 20 per cent chance of ever walking again. The doctors also said I would never have a child because I had broken my lower back.
I was in bed for nine months, incapacitated. But I refused to listen to the voices saying I would never walk again. I would remember moments of playing in the river as I grew up in the village and walking and running and held on to those images. I would imagine my toes curling. I guess there is a mind-body scientific explanation for this but I consider it a miracle. One day during a routine check-up the doctor poked my feet and my toes twitched. The rehabilitation took a long time but I got back on my feet eventually. Two things the doctor said when I got to hospital – I wouldn't walk again and I'll never have a child. I have a 17-year-old gorgeous daughter and I can walk… in high heels for that matter.
The experience changed my relationship with God. That is why every morning when I wake up I pray and give thanks. It has also given me a clarity of mind and changed the way I look at life. No matter what challenges people go through I always tell them that anything is possible. Set your mind on something and you will achieve it. I knew I wanted a child and that I would walk again no matter who said what.
The best career advice I've ever received was from a former female manager in Cisco. She said, "Jump and the net will appear." What she meant was never be afraid to take chances. If an opportunity presents itself, present yourself.
The best advice I'd give is when in doubt, act. I borrowed this from stories that I read online. Many times people, especially women, doubt themselves. Even when they know they can do something, they raise other things…wondering what about this, or that and the other. When in doubt, act. It is only through action that you'll know whether or not you're good at something, whichever way that goes, you learn.