Autism won't stop him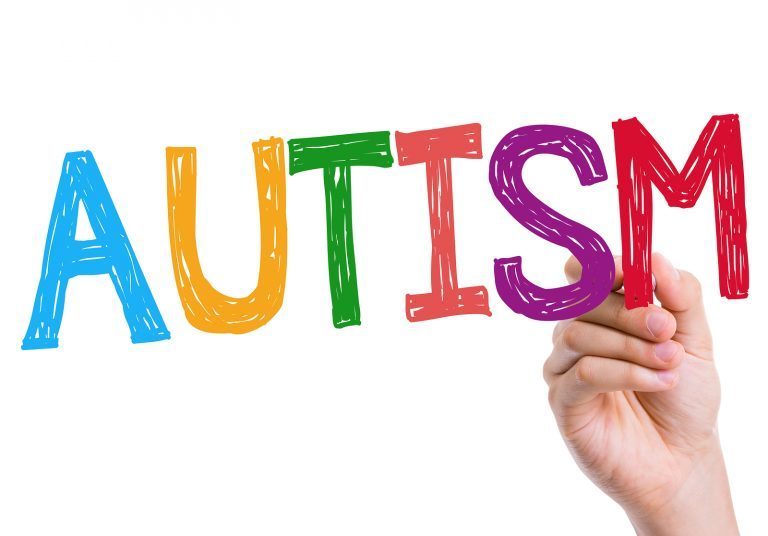 During my son Kyle's two-year checkup, his pediatrician voiced concerns around his development and recommended early childhood intervention. Until then, I hadn't paid much attention to his milestones. I thought that children develop at their own pace. The worrying behaviour was lack of speech and repetitive behaviour. As he developed, difficulties associated with the lack of speech and sensory overload became magnified. During his second therapy appointment, the therapist recommended I visit a clinical psychologist. I did! After several hours of testing, the psychologist delivered the news. She called it PDD-NOS now known as Autism Spectrum Disorder (ASD). Kyle was 29 months old then. After a few days, I started reading, filling out forms and questionnaires while doing tests upon tests. I went to every therapist for neurological visits and tests recommended by his pediatrician. It also helped that the medic advised me to remove the label 'autistic' and just focus on teaching my son how to cope with society. I went home a happy mum, because, that, I felt was something I could do perfectly well as Kyle's mum. I am grateful I accepted his diagnosis then because early detection and intervention changed his life!
Intervention
Potty training took a year and a half to master. But finally mastering that bolstered my spirits so much to really get into therapy. Early intervention entailed Kyle working with a therapist. They would do puzzles, beading, play with bean bags among other tools. This was an opportunity for him to initiate conversation with the therapist via imitation. Therapy was tough due to late nights as he had trouble sleeping. His brain would not shut down for the night. The therapist would come over and Kyle wouldn't want to interact. But as soon as she played the guitar and sang "row, row your boat," he would perk up and engage. Music seemed to intrigue him the most, and it was used more in therapy. They would also play hide and seek games to help him learn to make eye contact. His speech has grown remarkably, thanks to this therapy called Picture Exchange Communication System and we're now even using words such as 'aggravate' and 'frustrate' to show emotions.
His therapist also recommended a weighted vest for Kyle, and as he got older, he transitioned into a weighted blanket. This helped relax his nervous system enough to make him calm and sleep better.
Off to school
Kyle was eventually ready to go to school. A meeting was set up to identify the right placement. He was placed in a small classroom with a 1:1 support which he attends full day. This has continued to work well for him in addition to home support and Applied Behaviour Analysis (ABA) which targets behaviour, social skills, academics, fine motor skills, grooming and many more abilities he needs to survive the world. He can follow instructions, engages in play groups and has made many friends. His memory is impeccable and is extremely social and vocal on what he likes and dislikes. Kyle can go out to activities but needs some guidance and redirecting. He is a typical teenager though, a junior in high school who loves to sleep, eat junk food, watch TV and of course play computer games which he's very good at. Art is one of his biggest strengths too. He's not too much into sports but loves running. On warmer days, we walk, run and swim. He could live in the ocean if you let him.
Adjustments
This experience has made us all stronger. Kyle's older sister Kelsey has handled the situation with her little brother like a champion. In frustration, due to not knowing how to express himself, he would smack her but the little girl, who is only four years older, would ask me to keep at helping Kyle out. She was also a child too, and I know that she may have felt left out due to all the attention that was being directed at her younger brother. Also, we couldn't all go out to even shop for groceries since that would be sensory overload for Kyle. Sensory overload happens when something around us overstimulates one or more of our senses. It could be a crowded room, a loud TV, or a smelly location. The experience changed me too. I began isolating myself and lost friends who basically didn't understand what I was going through. But it also taught me to manage my expectations of people. This ultimately made life easier.
Finding my tribe
I also started thinking about parents in Kenya, those going through what I was going through; the stigma of bringing up a 'disabled/ abnormal' child as they are often referred. I became very sensitive to these choices of words. I felt lonely. It can be a lonely world. One day I sat by my computer and created an organisation, The Kenya Autism Alliance, where parents could come and share their journey. I shared my raw story on Facebook. When I woke up the next morning, I had more than 100 comments of support. That is when I realised that I wasn't alone. And I decided to form the Kenya Autism Alliance. It has become a springboard of knowledge, resources and training. We share stories of diagnosis, denial, diets, desperation to get a cure, triumphs such as potty training or speech. We share stories about our families and their outlook on autism, losing friends, jobs and cultural stigma.
If I was to give any form of advice to parents struggling with an autistic child, it would be that if you notice something unusual in your child, just realise that it's not the end of the world. Do something about it, talk to someone. And if your child is autistic, join our closed Facebook group.