The one experience that has haunted my life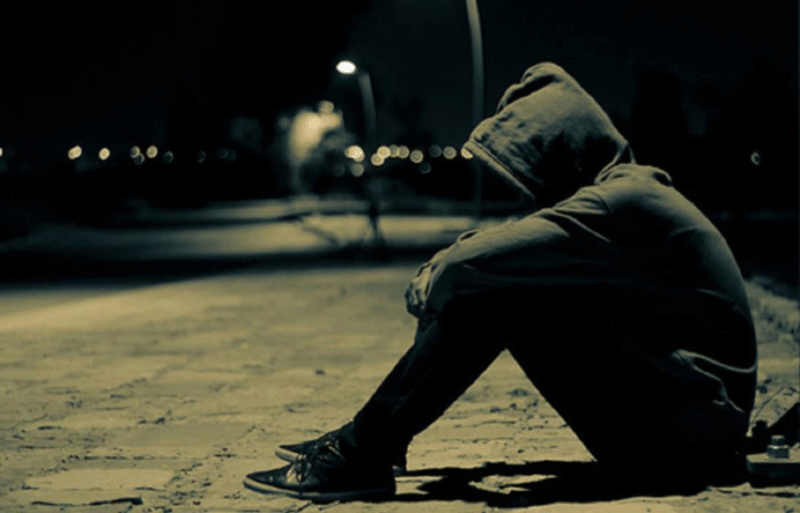 SHE KILLED HERSELF AND I CAN'T FORGIVE MY FATHER
Chris Mwai* an occupational therapist
When I was 15, my parents suddenly decided to send me off to boarding school in Chemelil. I was an only child. I remember hearing my mother and father fight in the bedroom every night when they thought I was asleep. A few times I found my mother weeping in the kitchen. I think dad was cheating on my mum with his colleague and she found out.
Midway the school first term, I was called into the head teacher' office. He then informed me that I had to go home due to a family emergency. I later found out that my mother was dead. She had committed suicide by drinking some pesticide. My dad offered no reason for her death. I wanted to know why, but deep inside I knew that she had killed herself because of his affair.
I am 39 now but I can't forgive him. I am not married because I don't know if I will drive a woman to her death like my father did. I am going for counselling though, and hope that I will put it all behind him and be close to my father again. Maybe even a happy marriage. I can only hope.
I COULD HAVE BEEN KINDER TO MY FATHER
Mariga Wang'ombe Thoithi, a campaigns and communications consultant
My definitive moment was the death of my father. We had a difficulty relationship and there are many things that were left unsaid between us. He was a brilliant man- the most brilliant man I ever met but he also battled functional alcoholism.
It was only after his death that I found out that he had been diagnosed with bipolar disorder years earlier and that explained his use of alcohol as self-medication and the events that happened in my childhood.
His death made me rethink the way we view our fathers and men, the values that we deem to be strengths and the constraints within which masculinity operates in the world. He battled a neural disease still managed to be the best version of himself. The long grief period afterwards made me rethink a lot of who I am as a person, what parenthood is and how I can continue living a life of impact.
I NEED TO BE A BETTER MOTHER
Diana Okumu, a travel agent
Mum was not a happy woman. All my memories of her feature her shouting and angry about something. She had me really young. In her early 20s, and I don't know who my father is. I think the sight of my face made her angry. There is one particular incident I remember to date. When I was about seven, she broke up with the man she was seeing. I know this because he gathered his belongings and left. She got even angrier at the world. She owned a salon, but after this incident, she sunk into a funk and it remained closed for preceding months.
This particular day, I came home from school and I woke her up when I opened the door. She woke up raging at me. Said I was useless and as ugly as my father. That she wished I hadn't been born and that I had been the curse that made her life miserable. I remember this because it was on my birthday. I had wanted to make rice and ndengu like she always liked it so that we could have a happy meal and maybe make her feel better. Eventually my grandmother asked to live with me. And I am glad she did because I got a semblance of a happy childhood.
Mama is dead now, a heart condition that caught on later. I wish we had been closer. But I forgive her. She must have been depressed. I am pregnant now and expecting a baby girl. And that scares me. I have to be better…I need to be better. I don't want to raise a broken girl…A child scared of her mother and of the world. I hope I become a better mother.
I VOWED NEVER TO BE ANYONE'S VICTIM AGAIN
Eugene Mbugua, MD of Young Rich Television Ltd
I have had two major defining moments in my life. The first was the death of my biological mother at the age of seven. As a result, I spent the rest of my childhood in the care of relatives. While a lot of people were kind to me, being orphaned and with no siblings presented unique challenges which got tougher as I entered my teens.
During this whole period, I had a false sense that someone or something was coming to save me. I was angry, isolated and bitter. At 15, I ran away. I was gone for about a week. No one noticed or looked. One cold night reality set in. there was no saviour coming. I picked myself up and vowed that I'd never be the victim again. That has guided my life since then.
NO ONE WILL SEE ME SWEAT
Brenda Wanga, a business woman
I am just like my mother. I put up a brave front no matter what I am going through. When I was about seven, my dad, usually the calm silent type, came home drunk and beat up my mum. He then kicked her out of the house. She slept out in the cold. I stood by and watched in shock. The next day he woke up sober and things went back to normal as if nothing had happened the previous night.
After three years of relative normalcy the violence re-emerged and this time the beatings included me and my little brother. When I was 14, he was beating her up but this time, with more vigour. So much so that I was afraid for her life. So I ran to the kitchen and took a knife and threatened to kill him or myself if he didn't stop. He stopped. But later in the day, he punched me in the face in retribution giving me a black eye and a swollen finger. That was the last straw for my mum and we moved out never to go back. He now lives in the countryside and no matter what, he is still my dad and I love him.