Local designers must do more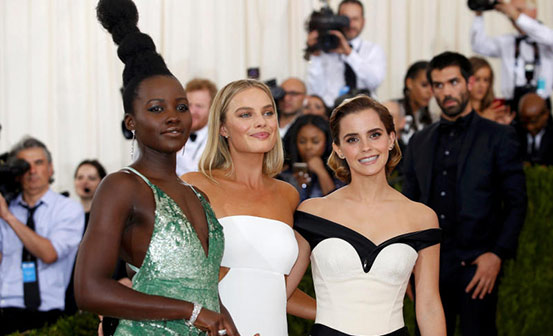 Once again the Met Gala came, and all eyes were on who was wearing what. In case you are not in the know, the Met Gala is an annual fundraising shindig for the Metropolitan Museum of Art's Costume Institute in New York.
To put it plainly, this is where A-listers meet to claim couture bragging rights, and raise some serious change for a good cause.
Fashion, it seems, does not only influence our change of clothes, but also the change of guard.
In September last year, American Vogue editor-in-chief, Anna Wintour and designer Donna Karan — who has got multiple multi-million dollar charities under her handle — hosted a fundraiser for Democratic Party presidential candidate, Hillary Clinton at designer Tory Burch's Hamptons digs.
Donna Karan once quipped that "I have spent decades dressing people. Now I want to address them."
Unfortunately, there is no Kenyan fashion designer, yet, who has the influence — and affluence — to address presidents and the general public alike on national issues.
Perhaps this could be because our designers are still fledgling, decades after they started out. Or it could be due to the fact that the very nature of our design business is elitist.
It caters for the bourgeoisie, leaving the mass market to make do with "previously-owned" imported designer labels.
Which means our designers cannot address what they do not dress.
Kenya's equivalent of the Met Gala, the Festival for African Fashion and Arts (FAFA), was birthed after the 2008 after the post-election violence.
Its website states that, "FAFA aims to change perceptions of other communities ... by exploring and bridging cultures through fashion, art and music." The jury is still out whether FAFA has achieved that objective.
One designer who should be playing in the big league is Jamil Walji. The alumnus of Malaysia's Limkokwing University of Creative Technology thinks outside the thimble.
Just like his ebullient persona, his designs are uber-creative, bright and bodacious, and can hold down their own thread in any fashion capital.
Yet, even for Jamil's designs, there seems to be a breakdown, when it comes to transition from runway and boutique. Because, after he last showcased his collection at FAFA, what next?
Where can an interested buyer, who has never attended a fashion show, buy that fierce pink-and-turquoise chiffon jumpsuit, which has a tribal embellishment on the torso?
Glossy Magazines
Designer Ann McCreath, who is the founder of fashion label, KikoRomeo, has been in the game since the Nineties. She says KikoRomeo believes in the concept of Buy African, Build Africa.
Sorry to burst your bubble; but that concept will remain just that — a concept — if Kenyan collections are only accessible to high society types who make the society pages of glossy magazines.
Fashion designers should stop trying to take us on a guilt trip with their buy-local-build-local line — that this is the only way to revive our cotton and design industries.
Patriotism is not the silver bullet for brand loyalty. Even Dymond John's once-behemoth brand, FUBU — for us, by us — expressly spoke to the aspirations of black folk, but soon learnt that this line could only work for so long. And it was not long before FUBU lost both its cool appeal and core constituency.
Some designers have ready-to-wear collections. However, one collection does not a designer make. What is worse, some collections are inaccessible, unaffordable or downright shoddy.
Besides, no designer can push a national agenda, let alone a civic one, if the general public perceives their art and business to be snobby.
There are designers who are, slowly and steadily, blazing their own trails.
Actor-cum-designer, Andrew Kio, whose label is Blacjack Jeans, is a great example. His story reminds me of Tommy Hilfiger's, who once spoke about his humble hustle; throwing jeans and bleach in his mother's washing machine, and, voilà, creating the first-ever bleached jeans.
If this brother keeps his nose to the grindstone, and not get side-tracked by his celeb status, Blacjack will be the next big jeans.
Kenyans, regardless of class, need to be familiar with the designer and line. Ask nine random Kenyans to name two local fashion designers, and 10 will give you a blank stare. Juxtapose this with a Gikomba trader who has never stepped inside a fine art class, yet can tell, for instance, a Louis Vuitton knockoff clutch purse from an original.
In the fashion industry, familiarity breeds customer connection ... and cheddar. For our designers to cause ripples — in our closets and in corridors of power — they have to do more creating, reinventing and marketing; and less hobnobbing.
Aid agencies neglect older people in wars
Aid agencies and donors must address the chronic neglect of millions of older people affected by wars and natural disasters when they meet this month for the world's first humanitarian summit, a charity said early this week.