We should entertain positive thoughts
SUNDAY MAGAZINE
By Anne Anjao | February 21st 2016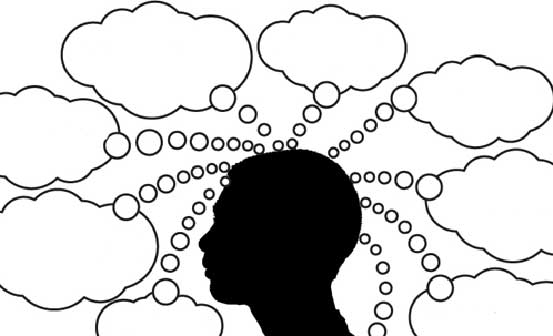 Sin is always conceived in the mind. By the time you execute it, you have definitely given it some consideration. That is why God says we must take every thought captive to the obedience of Christ.
I have a friend who initially was averse to even the thought of adultery.
She would gawk and wonder how couples could cheat on one another. But she became adulterous.
When I asked her what made her cross that line, she was very candid: "I was bored. I was lonely. I am not blaming my ex for I share blame too but when intimacy and the spirit of togetherness begin fading in a marriage, people become single again. Your thoughts become single. I started to think there was nothing untoward about adultery, after all, people say it strengthens a damaged relationship."
That murder, rape or embezzlement of funds among other sins have their roots in the mind.
Consider what Paul says, "I do not do the good I want, but the evil I do not want is what I keep on doing. . . "
Rick Warren, the American evangelical pastor and author, gives us four ways that can help us overcome negative, destructive thoughts:
Do not believe everything you think: We naturally feel that if we think something, it must be true because it comes from within us. The world puts suggestions in our minds that are false.
The word of God identifies several minds inherent in human beings which include confused, anxious, closed, evil, restless, rash, deluded, troubled, depraved, sinful, dull, blinded and a corrupt mind.
How can you possibly believe thoughts coming from such a mind?
Guard your mind from garbage: Warren further cites the old cliché — GIGO, garbage in/garbage out.
If you put mental garbage in your mind, you will get garbage out. Further, he says any nutritionist will tell you that there are three kinds of food for your physical body.
There is brain food that makes you smarter, junk food, which is simple calories — it is not poison, but it is just empty calories and then there are toxic foods, which are poison.
Never let up on learning: We are encouraged to become life-long learners. To love knowledge. To love wisdom. Sadly, some people last read a book when they were in formal school.
We must develop the habit of reading everyday. And not just any book, but a book that will increase our knowledge and enrich our lives. Of course we will meditate on these books and ensure our minds are often occupied with good thoughts.
Let God stretch your imagination: Aeroplanes, computers and such other inventions were someone's dream and imagination. God has given us the ability to dream and envision and imagine something before it becomes reality. Whoever has invented something is not special or greater than you. He/she has simply chosen to stretch his/ her imagination. God would rather we think about whatever is true, honourable, just, pure, lovely, commendable, excellence and anything worthy of praise.