Yala is the Gem of Siaya County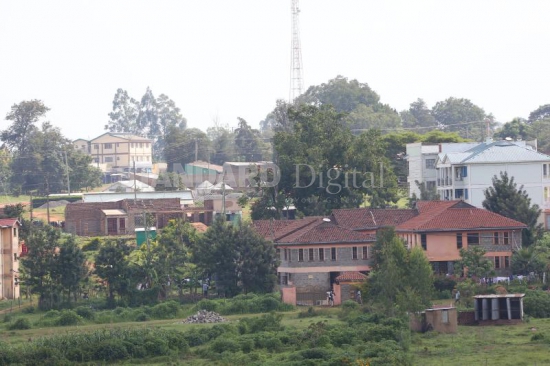 Yala town may not be known by many, but historians know about it, and can as well call it the cradle of education in Siaya County.
As a matter of fact, there is an urban legend that it has the highest number of professors in the country.
No surveys or figures to support that, but it makes for good conversation about Yala, a township in Gem sub-county, which was home to Chief Odera Akang'o, a no-nonsense administrator who wanted his subjects to embrace formal education in early 19th century, long before Kenya attained independence.
During his reign, attending school was an order, to be obeyed by all parents, unless they were ready to face the consequences which entailed even jail time.
Parents who refused to take their children to school, had to explain why; but then, no explanation was good enough for Chief Akang'o when it came to formal education, and parents had to let their children attend school.
His education-for-all policy — which made Gem the first place in Luo Nyanza to embrace formal education — is what makes people claim Yala has the highest number of professors in the country.
To his credit, the sub-county's university college, which is affiliated to Moi University, is named after him.
"During his time everyone attended school because he would punish those who refused and that is why there are so many schools in Gem," says Christine Awino, a resident of Yala.
"He built a prison for those who refused to attend school, and generally troublemakers."
That prison, a small permanent structure, stands to date, in the middle of Yala town.
On one side of the town stands the Rawalo hills that act as a boundary between Nyanza and Western Kenya.
The hills also serve as a sacred place and people from different places visit it to pray, fast and meditate. The town is also known for the breath-taking Ndanu Falls that has over the years attracted both local and foreign tourists who troop there enjoy the scenery or meditate.
Apart from being a tourist attraction, the falls is said to have a potential of generating up to 20 Megawatts of electricity, which can power several households in the county and its environs.
"There are plans to develop the area around the falls," says Joseph Ogutu, the Siaya County executive in charge of tourism. "The county government will allocate funds for that in the next financial year.
Yala is also home to St Mary's Yala, a county secondary school which many think has a national status because of its age — and mainly good grades in national examinations.
The school was founded in 1927 as a teachers' college because many residents were keen on becoming teachers. It became a primary school and junior secondary school, then upgraded to a high school that it is today.
The town, located 42 kilometres northwest of Kisumu, on the highway to Busia, was once served by a railway line, but nowadays people have to make do with road transport.
In a way, life has not been fair to Yala. Some years ago, Yala was home to Ulumbi Sugar Company, which later became Yala White Sugar Company, but it collapsed in early 1990s.
It was revived and started producing jaggery, but that one collapsed too, thus, there are no factories in Yala.
However, residents engage in other income-generating activities, as is evident each Friday, when traders from the 12 divisions of Nyamninia, Ulumbi, Anyiko, Marenyo, Ndori, Nyawara, Sidibo, Sauri, Sinaga, Muhanda, Maliera and Soso converge at Yala market, to buy and sell goods.
One notable thing in the town is the high number of buildings under construction. Several others are complete, and they have given the town a newer, colourful and eye-catching facade which had disappeared after the sugar company collapsed.
The university campus has also brought more life to Yala and there are several entertainment spots which have come up to cater to the needs of lecturers and students both during the day and at night.
There used to be few investors in hotel industry within the town and getting space for seminars and conferences, or even accommodation was not easy.
The situation has changed though, and several hotels with better facilities are coming up and others are operational.
Notable among establishments that offer accommodation, and have facilities for conferencing is the Ndanu Falls Lodge, which is near the Odera Akang'o campus.
It has a restaurant, 17 rooms and 20 cottages.
"People book our facility for conferences and accommodation," says Owino Michura, the manager at Ndanu Falls Lodge.
"With the town growing and more people visiting, we will increase our capacity so as to take care of more clients."
Just so you know, Yala is home t othe late Argwings Kodhek, one of the first black Kenyans to become an advocate of the High Court.
Yala town is well watered by River Yala and its wetland is beneficial to the residents' agricultural and economic activities.