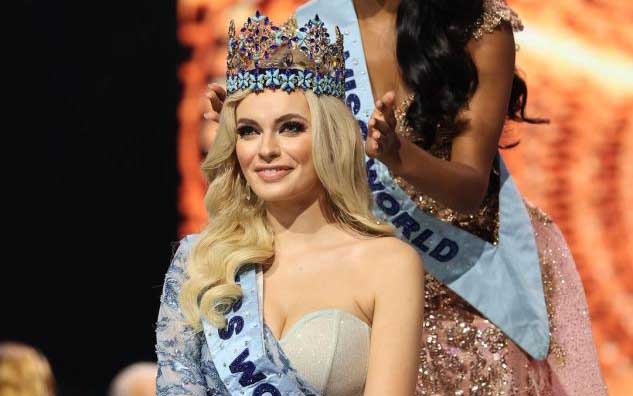 Kenyan representantive, Miss World Kenya 2021, Ms Sharon Obara was among the finalists for the 70th global Miss World 2021 Beauty With a Purpose category, however, she did not make it to the final 12 to battle for the crown. Ms Obara was in the final 20 out of 40 beauty queens from around the world.
Miss USA, Ms Shree Saini and Ivory Coast's Ms Olivia Yace took second and third place, respectively. The other African representative who made a strong showing was Somalia's Ms Khadija Omar, who was among the final 12.
The show that was globally televised saw the now former Miss World, Ms Toni-Ann Singh, who hails from Jamaica hand over the blue beaded crown to the 23-year-old beauty.
Ms Toni-Ann was crowned in London in 2019 and was the longest serving Miss World due to the pandemic.
"After meeting with the virologists and medical experts hired to oversee the Miss World 2021 event and discussing with the Puerto Rico Health Department, the decision has been made by the organisers of the event to postpone the globally broadcast finale at the Puerto Rico Coliseum Jose Miguel Agrelot to be held within the next 90 days," read the press report released by the Miss World Team at the time.
In 2019, former Miss World Kenya, Ms Maria Wavinya emerged sixth overall in one of the country's best showings.
"We are delighted to be heading back to Puerto Rico with 40 of the representatives who have been selected from the original 97 contestants who competed for a place in the finals in December last year. This is our 70th anniversary, which marks a historic milestone for us. All of us at Miss World are dedicated to present Puerto Rico the island of enchantment and gateway to Latin America to a huge global audience," said Ms Julia Morley, Chairperson and CEO of The Miss World Organisation.
For over two years, Ms Obara has been working with children facing neurological and cognitive disorders. Since her crowning, she has gone on to use her experience as a Psychology graduate to start a Beauty with a Purpose project dubbed, Destigmatising Mental Healthcare. The beauty queen has come to the aid of over 130,000 Kenyans through raising awareness on mental healthcare access.
"My project surprisingly coincides with this year's pageant's theme, which is creating awareness about mental health. We need to understand that problems with mental health could happen to anyone and it is only fair to include them in our society today," she said in a past interview," she said.