How to game like a pro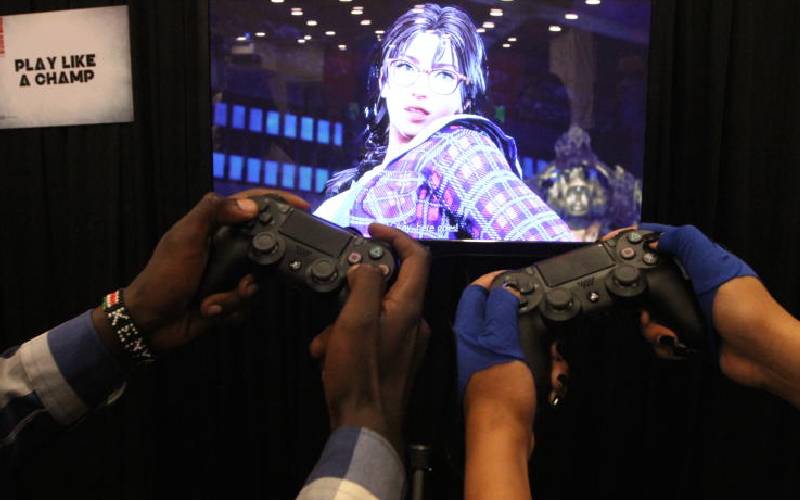 Although many simply video-game to pass time and as a form of bonding with their friends others see this as a career.
Going pro isn't an easy endeavour though. "It is a whole process to become a pro gamer, lots of sacrifices and of course tons of challenges," warns Brian 'Beast' Diang'a, one of the biggest e-sports players in Kenya.
Becoming a pro gamer usually takes years of hard work and practice, but there's more to it than constantly grinding. To evolve as a player, it's important to take a well-rounded approach, one that includes developing social skills, expanding your knowledge of the game, finding positive sources of motivation, and maintaining a healthy lifestyle.
We look at how you can propel yourself from a casual gamer to a full-time gamer in an industry that is not yet fully exploited.
Research trends and dynamics
As a newbie, you have probably tried your hands at a couple of games or have heard about them. Before tossing yourself in this field it would be prudent for one to do as much research as possible and find your motivation.
Know what suits you, your availability, what you are good at and the opportunities that are there. You probably won't be going solo your entire career so you better know the communities and tournaments around your locale.
Also one should learn the rules that govern pro-gaming
Choose game and genre
Now you have figured out your niche, find a game that suits your liking. You can either pick an upcoming game and stick to it or focus on an already well-established game.
In a well-established game, your journey will be easier as the resources and infrastructure are already in place.
Join a gaming community, create networks
As much as this type of gaming is a solo talent affair, it is also about the culture surrounding the game.
As an upcoming gamer, it is advisable to spend time on forums and places where player congregate.
This will assist in getting experienced advice as well as keeping track of the ever-evolving trends. Being part of a community is a powerful motivation for staying invested in a game long-term.
Find the right gear
Gaming is not cheap and you should invest into the proper hardware. Competitive gaming comes with its own hardware requirements and you should ensure you are using the right peripherals.
Specialised hardware can make a difference to your gaming prowess but you need not buy the most expensive "pro" equipment, stay within your budget.
Practice
Practice makes perfect, so the saying goes. As you get to understand the game's dynamics, you also get to horn your crafts on a daily basis.
"I train every day from 6pm to 2am to remain fit and challenge myself. I really think if you don't put in work there is nothing much you can do," says Brian Diang'a.
The same applies to Queen Arrow, the first Kenyan female pro-gamer. In an earlier interview, she said that she practices for 8 hours a day just to keep herself sharp.
Compete and get noticed
Starting off is a different thing, now you are supposed to attend tournaments and play competitively. Through such platforms, you get to leverage your position as a pro gamer.
Such competition also sees you walk home with cash prizes and other merchandise to keep you going.
"Not everybody can afford a console so corporates sometimes chip in to organise tournaments where they reward winners and give them a platform for exposure where they get noticed," says Diang'a.
From this point now since one is in the inner circles of gamers and the communities, opportunities may arise and one may even get sponsored.