When a magistrate borrowed from musician's historic song to deliver ruling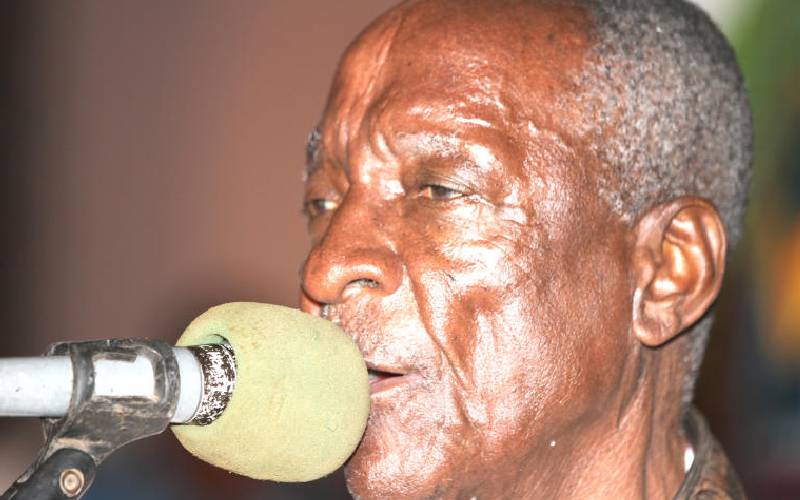 From the dance floor to serious business in dispute resolution mechanisms, Mzee Joseph Ngala's music has left a mark.
His Bango song that praises Kadzora (mice) as the best delicacy has been used to correct ills in the society, with teachings to the young and old.
In May, a magistrate's court in Shanzu, Mombasa County, made history in delivering a ruling in Kiswahili, borrowing teachings from the song.
It is a case in which one Hanjari Murira was found guilty of attempting to defile a girl aged 14, based on the prosecution's case.
In the alternative count, Murira was charged with performing an unnatural act with the child only identified as MJ against the Sexual Offences Act.
On May 10, Resident Magistrate David Odhiambo used the song that explains how Kadzora, the stew made from the rodent's meat, is loved by most sub-tribes within the Mijikenda at the Coast.
Even though Kadzora is a delicacy loved by some people, to others it is a stubborn animal that destroys things in the homes.
"In some tribes, Kadzora is a stubborn animal in the house and its medicine is to use poison or a cat. Therefore, it is not food for everyone," he stated.
The trial magistrate said it is in the same context that even in life, what others see as sweet can have bad effects, either because we are not supposed to eat, or they are not yet ripe for consumption. Murira is said to have committed the offence on April 5, 2019, in Bamburi within Mombasa County.
The magistrate said that from the evidence adduced in court by the prosecution witnesses, Murira had tried plucking a fruit that had not matured.
"The accused tried to pluck a fruit that had not ripened. Even though he did not taste it, it has caused him regrets," he stated.