Local films make splash in season of festivities
Six students have just stolen Sh37 million from a fund-raising event at their school.
They have to share this money equally amongst themselves. Friendship and loyalty are thrown out the window as human greed slowly begins to take over.
They are hiding in the cover of darkness, waiting for things to cool off so they can all go their separate ways. As the hours tick by, each of them starts to get more and more covetous. The back-biting, disparagement and two-timing grip the scene.
Why share the money when you can have it all to yourself? Who will win in the end and who will lose it all? The questions go on...
Nairoberry, a film written and directed by award-winning film creator Jennifer Gatero, is about six friends who have just pulled off a heist. It made its premiere at the Anga Diamond Cinema, Parklands, Nairobi, this week, and looks at how greed can divide friends.
"This is an authentic story that every film lover can follow. We are excited to offer something to Kenyan after the long break that saw movie theatres remain closed. It is a good comeback that brings entertainment back and we trust fans will enjoy this," said Ms Gatero.
The film producer is known for her passion for telling rich, authentic African stories for both the local and international film markets. "We had some of the best producers and cast in the country working on this film. It is world-class. It is something we are all proud of. The fact is that Kenyan film is coming of age and we are part of this development. Let us support our own," said Gatero, who is known for documentaries and TV series such as Better Days, Changing Times, Best Friends Forever, Granted and This is Life.
Nairoberry is not the only local movie making it to the big screen. Indeed, movie lovers will be spoilt for choice this festive season with a number of local films making their premiere in leading film theatres.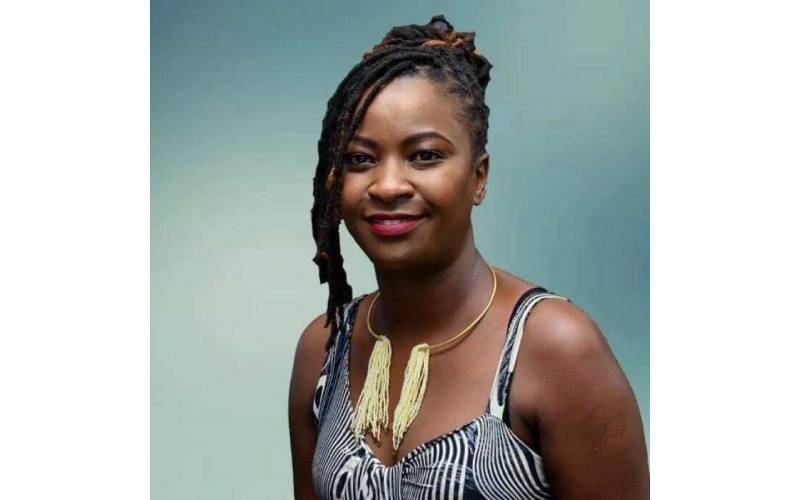 Last weekend, the much-anticipated Medicine Man, a film by Betty Kathungu-Furet premiered at Prestige Cinema, Nairobi. The film is one of the projects that the Kenya Film Commission announced as having benefited from the government-funded Covid-19 stimulus package, the Film Empowerment Programme, with the production receiving Sh3 million.
The production featured film director and producer, Peter Kawa, celebrated director Simiyu Barasa and Edijoe Mwaniki, the film's screenwriter and producer. It is a collaboration between Furet Films, Seed Productions, and Spearhead Entertainment.
Set to debut on Saturday, Christmas Love, another film that has been produced by award-winning production company FilmLab Kenya, joins Nairoberry at Anga Diamond Cinema, creating a rich menu of local content in a space where international films had previously dominated the space.
The film is heart-warming, suitable for the whole family. Premised on the fast-paced life of a widower who struggles to balance time between his only daughter's passions and his budding career, the film serves as a reminder that sometimes it takes the most obscure moments to get us back to the first love.
"After the Anga Cinema premiere, we will have subsequent screenings to be announced afterwards. In line with the theme of the film running with the 'Presence over Presents', the team has lined up a series of fun family activities that will also come as part of the screenings in venues in the city (Nairobi) and beyond," said the film's executive director Jimmy Gor.
The film has been written by Edijoe Kihara and directed by Peter Kawa. It features big names in the Kenyan film industry such as Abel Mutua.
Kalasha Awards nominated Bangarang, a film that follows events around local politics, hits the big screen next week.
Otile, a poor boda boda rider, is jobless 10 years after graduating with a Second Class Honours degree in Automotive Engineering. When election violence erupts after a disputed presidential election, Otile leads other rioters to the streets of Kisumu.
To him, this is the only opportunity where he can vent his anger at the government's bad leadership, which he holds responsible for his joblessness.
He is caught up in a tragic situation where baby Joy is killed after brutal acts by police. Otile then flees into exile.