Tributes as MC Washey Hype is laid to rest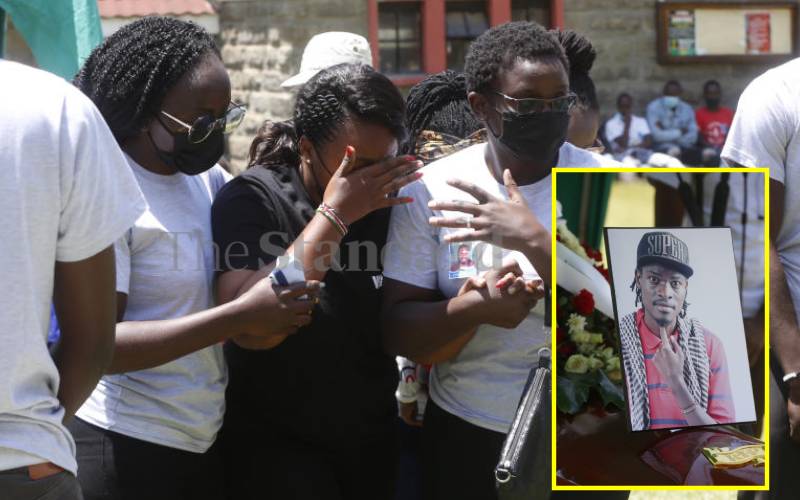 Nakuru artist Washington Ochieng, alias MC Washey Hype, was buried yesterday, as family, fellow artists and friends celebrated his life as an entertainer.
Ochieng, born in 1989, died on September 23, while exercising at the Afraha Stadium in Nakuru.
His family came to know of his death on September 25 after searching for him for two days. They found his body at the Nakuru Municipality Mortuary booked as 'unknown'.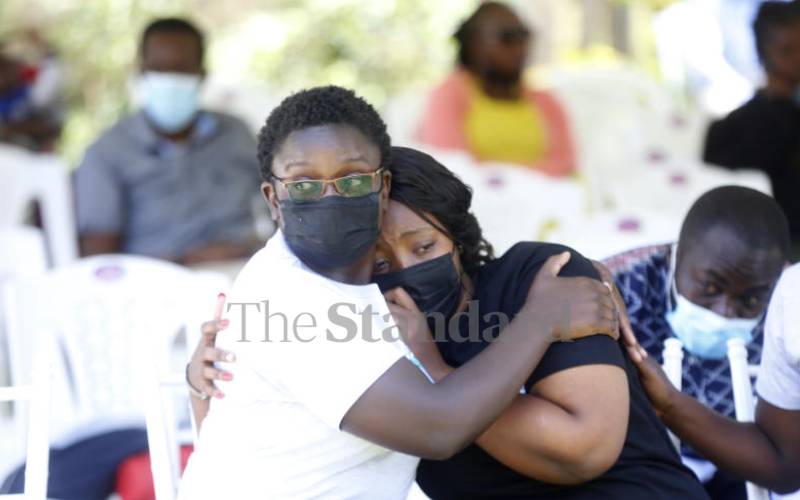 Yesterday, a service was done at the Nakuru Player's Theatre before his body was laid to rest in the afternoon at the Nakuru South Cemetery.
Ochieng's aunt Rose Atieno said she took Ochieng in and raised him after his parents passed away. She described him as a good son who was hardworking, humble and calm.
"He never had indiscipline cases and his strength was remarkable. Despite being the fifth born in a family of six, he took care of us all," said Atieno.
Atieno last saw Ochieng last Tuesday evening after running some errands for her. She said that on Thursday evening, Ochieng's wife Faith Wanjiru, came and informed her that he hadn't returned home from his training at the stadium.
On Friday, she said she knew that something was wrong because Ochieng had broken his normal routine of visiting her, and they started looking for him.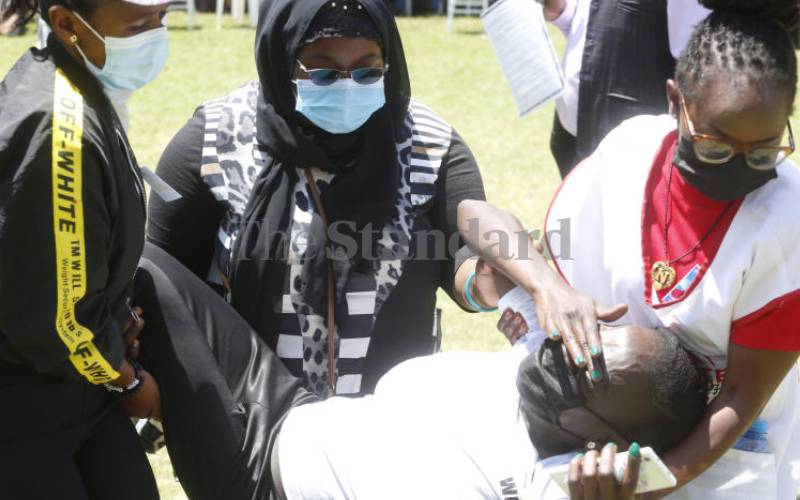 Lilian Otieno, Ochieng's sister, said Ochieng went to Shang Tao Media Arts College in Nairobi and started working with different entities as an MC and events organiser. His activities revolved around music, art, sports and community.
An autopsy report by Dr Titus Ngulungu, a pathologist at the Rift Valley Provincial General Hospital, stated that Ochieng died of stroke due to lack of oxygen and internal bleeding in his brain.