Beyoncé at 40: How she built Sh48b empire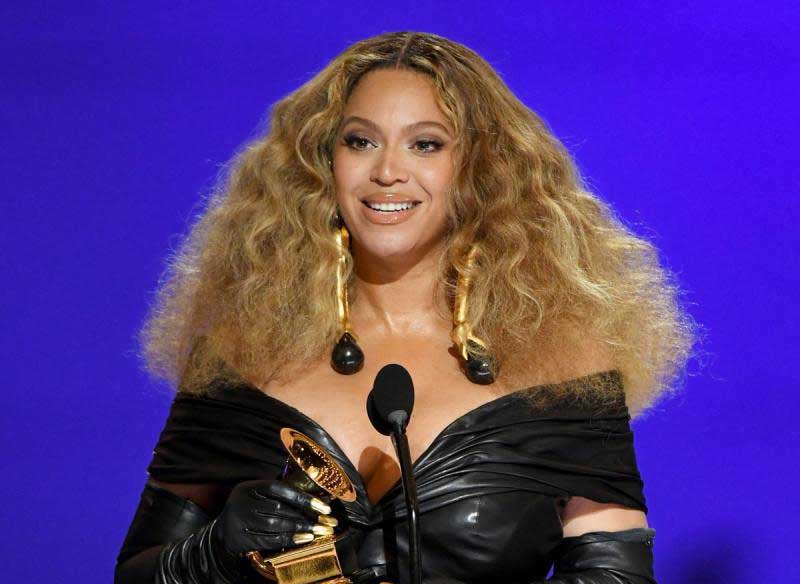 If you are surprised to learn that the iconic singer, songwriter, and producer Beyoncé Knowles is now 40 years old, you are not alone.
One, because it feels like it was just yesterday when she captured international recognition, her sense of style, honey-blonde hair, thorough dance routines, and powerful vocals becoming a staple in the popular music scene, winning hearts along with awards.
And two, because the mother of three does not seem to have aged a day over 25. The celebrated artiste has maintained her sultry good looks over the years. She has a fit physique and remains influential in the fashion scene.
Beyonce turned the big 4-0 on September 4. Fans and celebrities alike were quick to send their warm wishes, demonstrating how beloved she is, not only by her devoted fans, fondly known as 'The Beyhive', but also by A-list celebrities.
Actress Lupita Nyong'o recognised Beyonce's day, calling her "unapologetically fabulous", adding that she "inspires a movement of fierce and feminine body positivity".
Over a career spanning more than 20 years, Beyonce has demonstrated an unmatched work ethic and amassed a fortune in the process.
According to Forbes, the superstar's net worth currently stands at $440 million (over Sh48 billion). A big chunk of her wealth comes from her music and live performances.
How the powerful vocalist and internationally respected artiste achieved her accomplishments is an inspiring story of determination, unashamed ambition, and hard work.
Beyonce has grown from a Southern girl hailing from Houston, Texas, with big dreams to a 28-time Grammy Award winner who owns an entertainment and music production company, Parkwood Entertainment, along with multiple multi-million dollar mansions.
Parkwood Entertainment has been named one of the fasted growing companies by Fastcompany Magazine, which noted the role of her business in catapulting her own musical career.
"Today, her Parkwood Entertainment management company oversees Beyoncé's own creative output, like her 2016 'Formation' world tour and the blockbuster album Lemonade," Fastcompany reported.
The report added; "After being released first on Tidal and accompanied by an hour-long video special on HBO, Lemonade went on to become Billboard's fourth-biggest album of the year and netted nine Grammy nominations. Her live act brought in $256 million (Sh28 billion), making 'Formation' the second-highest-grossing tour of 2016." The singer, now recognised as the most powerful woman in music kicked off her journey to international stardom and success in 1993 at only 12 years old.
She appeared on a TV show called 'Talent Search', one of the biggest talent shows of the day. The singer appeared alongside her band, Girl Tyme, and the group came in second place.
When her father, Matthew Knowles, took over management of the young starlet's career, her journey to success in music had truly begun. Allmusic, an American music database site writes that Destiny's Child, the group that catapulted Beyoncé to fame, was signed to Columbia records in 1997.
"Destiny's Child rose to become one of the most popular female R&B groups of the late '90s. Their accomplishments came in spite of several abrupt personnel changes, which were accompanied by heated, well-publicised feuds in the media and the courts," AllMusic wrote on the group's biography.
After the split of Destiny's Child in 2005, Beyoncé went on to attain success as a solo act. Her solo debut studio album, 'Dangerously In Love', which was released in mid-2003 became one of the biggest albums of the year. It went on to debut at number one on the US Billboard 200 Chart and won a Grammy Award for Best Contemporary RnB album in 2003.
And Beyonce's first solo tour a few years later proved she would only keep getting bigger. It grossed over $24 million (Sh2.6 billion).
Knowles married celebrated rapper Sean 'Jay Z' Carter in 2008 in a private ceremony that was kept well under wraps from the press.
The couple has a combined net worth of $1.9 billion (Sh209 billion).
"Beyonce's On The Run II stadium tour with husband Jay-Z grossed roughly $5 million per night (Sh550 million)," Forbes wrote in their 2021 list of American self-made women.