Bag of lies? How continental beauty pageant went wrong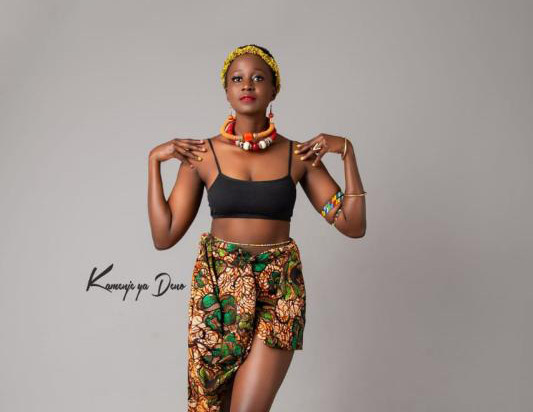 A brand new car, Sh300,000 cash prize and an international modeling deal were some of the gifts that were to be showered on the Pan African Queen upon winning the beauty contest.
Her number two would get Sh200,000 while the second runners-up would take home Sh100,000, tickets for international luxury trips and movie deals.
All would-be participants from across Africa had to do was to send their full names with attached studio photos and an indication of their age to a provided mobile number.
Looking at the advertised poster on the Miss Pan African Queen International 2020/2021 site, complete with an array of claimed partners - big multimedia powerhouses and trusted corporate, many believed this was the deal of a lifetime.
Hundreds of young girls from across the continent joined the roll-call, beating the August 2020 application deadline ahead of the November beauty contest.
From Kenya, was a Fourth Year procurement student from Masinde Muliro University, Christabel Azangalala, a former Miss World Kenya contestant.
Alongside fellow model Grace Akinyi, they were shortlisted to represent Kenya in the Accra, Ghana-hosted pageant that had supposedly shortlisted 25 top models from 15 African countries.
"Two finalists from each country were, each, sent an invitation letter to participate in the pageant and I was one of the two picked from Kenya.
"In this letter, there was a campaign requirement among them Sh80,000 that was to be paid through Western Union bank, which I paid. We were asked to make our own sashes and organise our own projects in order to raise money for the pageant by involving sponsors," Azangalala said.
"The event was moved to March 15, 2021. That came with each contestant flying to Ghana after paying for their own flights. Here, we met Miss Zimbabwe, Gamuchirai Munyoro, Joyce Tunor from Sierra Leone and Caroline Nunu from Ghana.
Together, we were put into a double cabin car and driven to a place called Kasoa, two hours away from Accra".
"The event organisers did not care to explain why we were being moved to a remote area and this is when we suspected something was amiss. Other models were later brought in," said Azangalala.
Azangalala told The Standard that they went for full days without meals and they had been booked in a three-bedroom apartment that belonged to a friend of the main organiser, a man from Nigeria.
"Ahead of the final contest, Ghanaian contestants and I were removed from the voting chart only to be told ours would be held separately.
"During that contest, I was declared the winner and promised that my expenses for the grand finals would be catered for. However, this was never the case. The organisers requested me to use my money and buy the other finalists food with a promise that they would refund me on the day of the finals," said Caroline.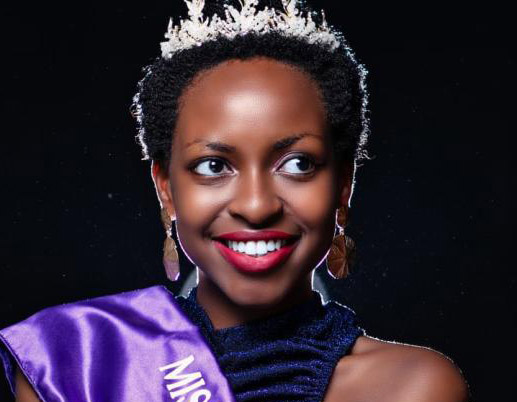 "This was not Accra, it was a remote place in the Central region of Ghana called Kasoa," remarked two other models Kiki and Doris, participants from Ghana, who said they were forced to represent Lesotho and South Africa respectively during the D-day.
They were among five girls from Ghana who were called in on the 11th hour to fill in for the missing countries.
A girl whose name was given as Anita, carried the Togo flag, Victoria stood for Niger while their other Ghanaian counterpart, Edith was asked to represent South Sudan.
"Even though we were participating from our country having gotten in other beauty pageants before, the truth is that this was nothing close to what we have seen before and clearly it was a scam.
"Until today, we still feel that we risked our lives as we cannot quite put a hand on the real person who was behind this corrupt scheme that ended up being a con for girls from across the continent," said Swabrah Nakakande who represented Uganda.
The finals took place five days later after the girls were transported to a guest house in Accra. The venue of the event was Gold Coast Lounge, Bar and Restaurant. Gamuchirai, was declared the winner with Kenya's Azangalala coming second, and Joyce from Sierra Leone taking the third place.
To their shock, the crowns are all they still have to show for the win, to-date – three months on.
"He is now promising to give the prizes within five months without a contract. The worst part is that the previous winner has not received all they promised her, two years down the line.
"We lost so much money on this, most of which the models had to raise through their families and friends. It is a shame that we can hardly show anything for it," said Azangalala.
"My family assisted me financially with everything and that is why they are so disappointed about the whole issue. After winning, everyone in my country congratulated me and got so excited as they waited for me to go home with goodies.
"I am so embarrassed since everyone keeps asking me where the car is. It will be very hard for me to convince them to support me in the future. I came to find out that the previous winners went through the same thing," said Gamuchirai.
Responding to the accusations, the events organiser, Trendy Isaac, said the organisation was still working on rewarding the winners on every prize they were supposed to get.
He said some of the main sponsors had withdrawn their support, and that is why it became hard to put together the event and award the girls.
"I have done this for quite some time and such hiccups happen. That is not to say the event is not doing well. On the winners and the prizes they were to receive, we are still working on that and I have been communicating with them. This is an event meant to celebrate the African woman and there is no way it can be a platform where models are disrespected in any way," said Isaac.
"I explained to the contestants and I do not see why they are complaining," he said. Isaac said this was not a one-man show as some of the models claimed, saying he had an entire team that was handling the girls.
However, he didn't disclose reasons why some of the models were asked to represent countries not of their origin.
Isaac, the creative from Nigeria, who is also referred to as Endi Ziki, describes himself as a passionate artiste and businessman.
Gamuchirai, the overall winner confirmed that she was still in communication with Isaac, saying that he had forwarded her a contract form to fill. The winner from Kenya, Azangalala, said that after making many follow-up calls, Isaac had cut off communication with her.
"I am already discussing this with my lawyer to see the best say it can be handled. According to the reports I have, previous winners did not receive any cars and so even if I fill in the contract form, I do not see anything different coming my way. I am already giving up on that bit," said Gamuchirai.
Asked why they were not working with registered agents or organisations that could help them come up with official documents to avoid complications, most of the finalists said since the Miss Pan African Queen International pageant does not have representatives across the continent and had chosen to go it their own way.
Most beauty pageants in Africa have no clear government regulations. There are also no clear legal policies that define how they are run. Most of them are organised by individuals with business interests.