Reuben Kigame started singing at the dinner table as a young boy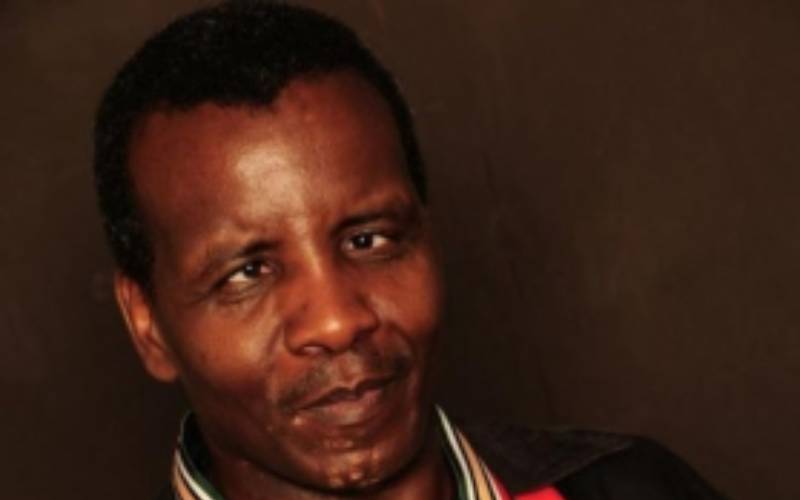 Reuben Kigame started singing at a young age at the family table just before going to bed.
He says he was about seven when he discovered his love for singing. But even then, when he went into music, it was not success at once.
"The first song I wrote was not good and neither were the ones that followed shortly after. I was not saved when I began to write and sing. My first complete and formidable song was against God. I blamed Him in the song for being the source of all evil after losing my sight. It was not a good one," he told the Saturday Standard in a past interview.
After seeing the light in the 1980s, he committed himself to writing and singing for Christ and in 1987, he released his debut album, What a Mighty God.
This was followed by other inspiring albums such as Ombi Langu, Tulia (featuring Sifa Voices), Raw Emotions, Wastahili Bwana, Usifadhaike, Never Alone and Oh Jesus. Most of these albums were recorded in his studio. He has recorded 21 albums to date.
Having turned crusade and church favourites, songs like Nitainua Macho Yangu, Fadhili Zake Ni Za Milele, Wastahili Bwana and Bwana ni Mchungaji Wangu propelled Kigame's popularity.
The 2017 song, Fadhili Zake, in particular created a dance hype among the youth who seemed attracted by the Sifa Voices children group that had been featured in the video. The song got his Wastahili Bwana album flying off the shelves.
Depression
But even with his music success, it has not all been smooth sailing for the singer and evangelist who confesses that in 2000, shortly after releasing the album Come with Me, he sank into a bad bout of "depressive meaninglessness".
In 2016, tragedy hit the celebrated singer. His wife Mercy died in a road accident, an agonising disaster that had the disillusioned star questioning God once again.
Describing her as his best friend, Kigame said nobody who has experienced true love can ever get over the loss of their best friend. He says he had learned to live without sight, but not without his best friend, wife and mother of their three daughters.
He later married Julie, who is also helping him in his music business.
"Strangely, around this time I wrote new songs ferociously, partly as if to do one last thing musically and then quit the ministry, and again as a way of belching out what was going on inside me."