Money is 'band-aid', artistes seek legislated, functional structures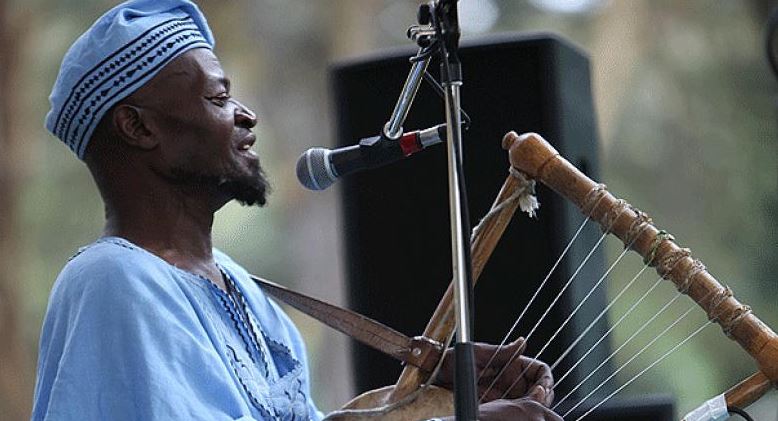 "..I studied very hard, and you know what I ended up being? A musician, just a simple musician. My original mentality is of a scientist. Music was my third test subject, after chemistry and literature".
This poignant statement is a quote, uttered by globally acclaimed artiste, the late Ayub Ogada, interviewed by Banning Eyre, writer/producer of American Afropop Worldwide radio show.
Hailed as Kenya's international music export, Ogada was 'discovered' busking in the UK, at an underground subway. He loved to strum a 'primitive' instrument, the eight-string nyatiti Luo harp commonly known as kamba nane.
This was thousands of miles away from home – perhaps a damning indictment of decades-long, lingering lack of talent nurturing facilities and music-career development structures.
Earlier this week, President Uhuru Kenyatta's announced a government-backed increase for local artistes' royalty earnings to Sh200 million per month – an annual Sh2 billion payout. Is there any chance this move could even remotely turn around the stakes?
The speech sparked off widespread debate and a state of palpable confusion. The uncertainty hinges on lack of clearly spelt out criteria or modalities for funds distribution.
Fears are rampant, only 'visible', known and digital-savvy musicians – riding on digital platforms popularity, could reap from government's windfall.
A well-connected industry player-cum artiste, who requested anonymity, opines top Ministry of Sports, Culture and Heritage officials, learnt of latest presidential directive after State House presser.
"We all publicly applauded President's gesture, but I'm sure no one wants to contradict the good news, a scenario generations of music makers have fought for – decent earnings from our art. On the ground, implications of this announcement had not been anticipated," he remarks.
Undisputedly, for most musicians of immediate concern – is the complexity of such a directive with no laid out, definitive structures.
Intellectual property rights, copyrights and royalties' facets are so intricate and multi-layered. Most creatives crave to focus on their passion – be creative and making their art, be it on canvas, music, theatre or films.
Bottom-line is monetizing an array of artistic expressions. In terms of sustainable livelihood earnings from music, Ogada is an ideal case study.
He may not have been prolific composer or recording artiste – credited with just five albums in a career spanning half-century.
He tried to make headway locally, but his debut 10-track solo album En Mana Kuoyo (Just Sand) – a classic blend of deeply resonant Luo traditional music with contemporary pop elements – propelled him to global acclaim.
Recorded on UK's Real World Records label, songs like Ondiek and Obiero are soundtracks in the film I Dreamed of Africa starring Kim Bassinger.
He struck gold after its inclusion in box-office, feature films notably Fernando Meirelles' adaptation of John Le Carré's book The Constant Gardener (2005),The Good Lie (2014) and popular Guinness Greatness TV campaign commercial advert launched across Africa in 2007.
Other commissions include composing scores for movie Samsara (2011). The tracks Running to Village and Coming Home stand out on South African adventure-drama film Duma directed by Carroll Ballard.
Success, earned from elusive royalties at home, swamped his career overseas. Curiously, a song he recorded few years before switch to UK – is aptly, titled Problems.
"… everybody knows you got problems.. that's the way it goes../ you hustling up n down.. it's gonna drive you crazy.. / no one seems to care.. what you do or say.. / walking through the streets.. with hunger in my soul.." he sings.
In light of President Kenyatta's directive, underneath the enthusiasm, lies conspicuous fact that a chain of creatives are entitled to royalties.
"There are four main royalties – mechanical, synchronisation, print music and public performance. A functional industry relies on these as primary source of payment for musicians," says keyboardist Jared Ashuma.
Standard practice in the West entails royalties split for composers, recording artistes, background vocalists (BGVs), instrumentalists, publishers and other copyright holders.
"But for years in Kenya, only composers and producers benefit from royalties – a skewed and raw deal for many behind-scenes-musicians," remarks Ashuma, a visually impaired, skillful keyboardist never registered under MCSK or any musicians' organiaation.
"I performed with Black Tango and Ibeba Systems bands in 1990s. I could not join MCSK then, membership was restricted to composers, with songs on sale in the market," he recalls.
Ashuma is adamant any government initiatives must address collective welfare of all musicians – as many remain victims of existing loopholes linked to inadequate industry structures.
Composers-cum-singers Beverly Kadzo and Mary Hamboga aka Almaz are registered MCSK members, but are yet to receive any dues.
"For registration, I submitted songs I struggled to record. I'm now hopeful the Presidential directive bears fruits to enable beginners develop fledgling music careers," she says.
Kadzo concurs that any government programmes must empower broader creatives' sector with appropriate modalities spelt out to reap long-term benefits.
For Almaz, who fronts Latapaza band, she's also Performers Rights Society of Kenya (PRISK) member.
"The highest amount I've received is Sh3,000 – MCSK amounts are lesser – which is demoralising," she notes.
Determine royalties
Almaz singles out lack of real-time radio or television songs airplay logs – a tracking system purportedly used to determine royalties owed to registered CMOs members.
"The local Collective Management Organisations compile top-earning artistes list. But the burning question is, who exactly monitors songs played – on TV, radio, in matatus or other public broadcast licensed places?" she poses.
In the venues she performs, all CMOs collect annual fees plus taxes from licences issued to establishments. Do these revenues trickle down to live bands instrumentalists not registered by CMOs?.
Equally crucial is radio airplay – is there a deliberate, skewed foreign music dominance on local stations? A thorny factor technically implies, huge payments are wired into non-Kenyan musicians' offshore accounts.
There are concerns regarding local music quality. But bigger question is: have setbacks that impact supposed 'sub-standard' home-grown productions been addressed effectively?
Making of good music requires professional, top-notch recording studio, sound engineering, song-mixing and mastering facilities. Are these skill-sets available locally? What key incentives, import duty or shipping taxations waivers has the government offered?
Too many hard questions bandied around, the Sh200 million annual pay-out could just be band-aid, a temporal solution for a sector crippled by non-effective structures.