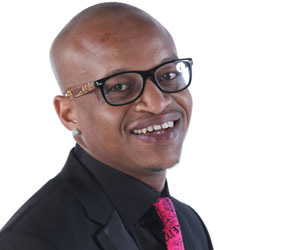 Prezzo, Kenyan Big Brother Africa Contestant [Photo:Courtesy Big Brother]
By Jelimo Chelagat
Faced with the treat of eviction from the Big Brother House, Prezzo finally smiled after he was given a tantalizing performance by Nigerian contestant Goldie.
The star, who was stressed to tears earlier this week, has been receiving icy treatment from fellow housemates.
Nigerian singer Goldie woke Prezzo with playful tickles before proceeding to give him a steamy dance to Toya Delazy's 'Love In The Air.
Truly, love has been in the air for the couple. On Tuesday Goldie fed and groomed a clearly pleased Prezzo; her affections taking his attention off the cold treatment other housemates have been subjecting him to.
Strength of a Woman
Following Prezzo's rivalry with South African contestant Keagan, the pair had promised to battle it out for the Head of House seat.
This week's task involved grueling will power as contestants had to keep their arms stretched at 90 degrees; the winner being the one able to keep the pose longest.
Prezzo's beau outshone the housemates to win the head of House of House position. The Nigerian singer was congratulated by Prezzo, who seemed to be just as happy to have her win.
Prezzo is among three other housemates nominated for eviction. Those nominated are Namibia's Lady May, Uganda's Kyle; Goldie and Prezzo.