Okutoyi proud of her Australian Open achievements
WOMEN IN SPORTS By Mike Kihaki | January 29th 2022 | 2 min read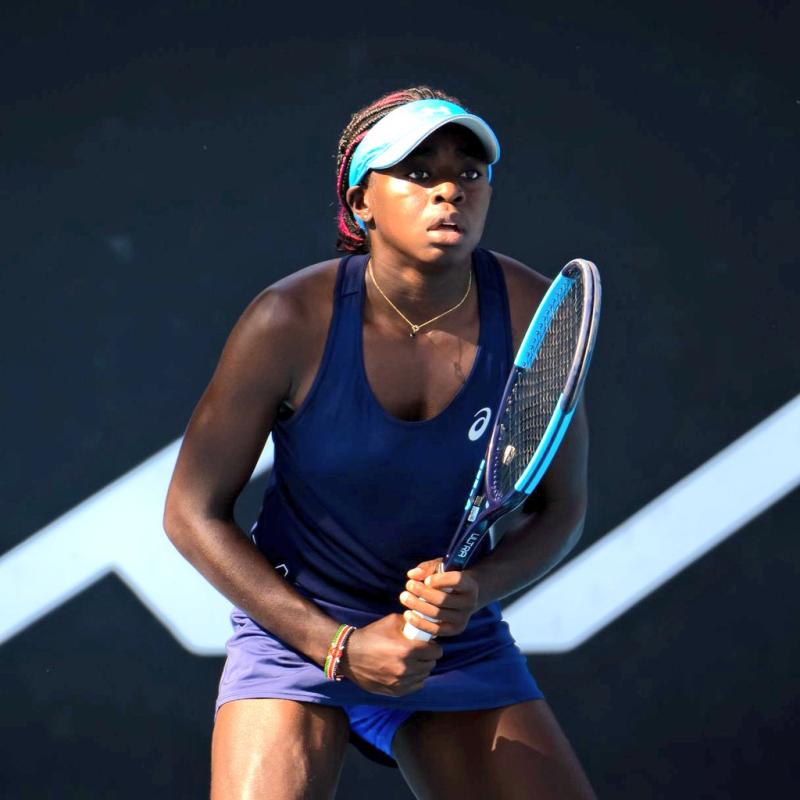 Kenyan tennis sensation Angela Okutoyi has set the bar high with her recent exploits at the Australian Open Junior Championships inspiring many upcoming players across the world.
Speaking to itftennis.com, Okutoyi said that making history in Melbourne has been very special for her.
"I am happy that people in Kenya have been able to see that and they, together with African players more generally, realize they have a chance to do the same. In Kenya, most people who play tennis are not well-off. Their families, like mine, don't have much and I just want to encourage them and say that the situation doesn't mean they cannot reach here, and it doesn't define them," said Okutoyi.
After tasting the Junior Grand Slam and representing her nation with pride and distinction, the African champion said she has no intention of being a one-hit wonder.
"This can be a springboard for me. If I just came to enjoy it, next time I am going to win and I believe I can do it.
"Coming to just enjoy it, I made the third round. What if I came here and my goal is to win? Maybe I can actually do it," said Okutoyi.
By defeating Italian qualifier Federica Urgesi in the first round, the 17-year-old became the first Kenyan girl to record a Junior Grand Slam match-win, while she was already the first since 1978 to even compete at a major.
Okutoyi was praised across the world after she dispatched another qualifier, Zara Larke of Australia, in round two and equaled the previous best result of a Kenyan junior at the event.
Mike Kihaki and Agencies