Kenya Prisons retain women volleyball crown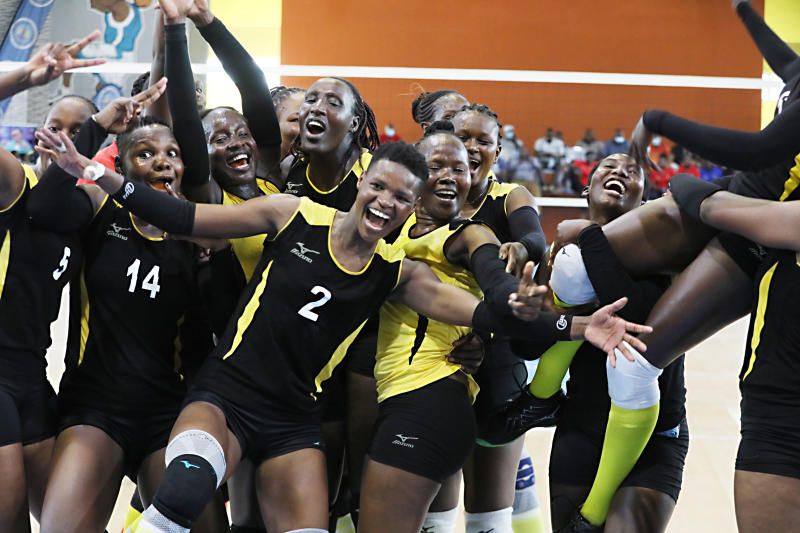 Defending champions and star-studded Kenya Prisons defeated Kenya Commercial Bank (KCB) to retain the women's Kenya Volleyball Federation 2021 League title.
Prisons triumphed over their rivals in an riveting match played yesterday at the Makande Indoor Gymnasium, in Mombasa.
The champions kept the trophy they wrestled from Kenya Pipeline in 2018. They won it in 2019 but did not defend it last year due to Covid-19 pandemic. The 2020 league had been cancelled.
In league decider, Prisons, who paraded both experienced and youthful players, displayed high standards of volleyball skills to wrap up the four set thriller 3-1 (25-22, 13-25, 25-21 and 25-17).
The first set was a see-saw affair with both teams exchanging the lead before Prisons grabbed the set.
KCB, who are coached by Japheth Munala, were a better side with Malkia Strikers captain Mercy Moim and hard-hitting spiker Sharon Kiprono, calling shots.
Third set could have gone either way with Prisons captain Blackcides Agala, Lydia Maiyo and Ann Lowem shining all the way to grab the set.
The fourth set belonged to Prisons, who proved to a better side between the two.
"It was a tough game. We faced a strong side but we eventually won," said Prisons coach Josp Barasa.
Agala was also elated with their deserved victory saying;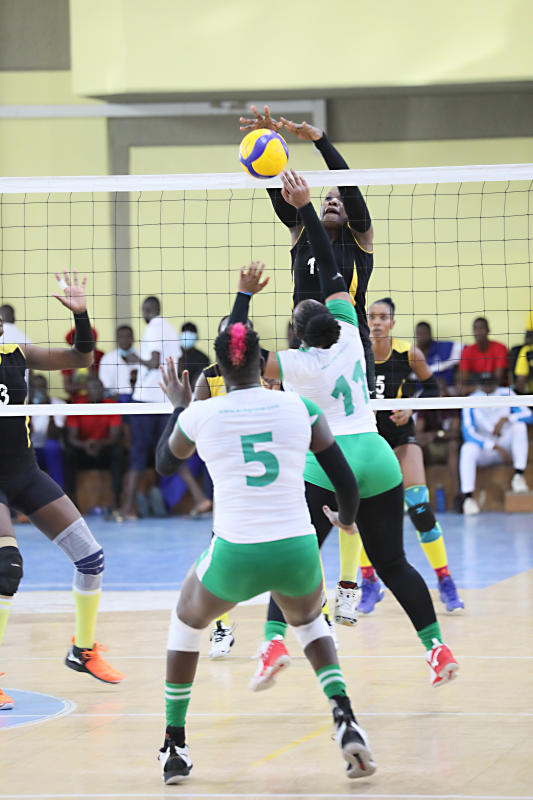 "This was a remarkable win. We improved as the match went on. It was a tough fixture but we're happy we won," said Agala, who was part of the Prison team that settled for bronze at the Africa volleyball women Club Championship in Kelibia, Tunisia.
For KCB coach Munala, however, he needed more time to understand where they went wrong.
"I am exhausted and need time to cool down," he said after the match.
In the third-place match, former champions Kenya Pipeline easily dismissed Directorate of Criminal Investigation (DCI) 3-0 (25-12, 25-13 and 25-19) to finish third.
Pipeline, who enjoyed the services of several experienced players including Gaudencia Makokha, was a well oiled side in the duel.
In the men's category, Kenya Ports Authority (KPA) settled for the third slot after defeating Kenya Defence Force (KDF).
The dockers, who are coached by Samson Sunguti, had little respect for the paramilitary side as they whitewashed them 3-0 (25-14, 25-17, 25-18).
KPA, who represented Kenya in the delayed 2020 Africa men volleyball championship in Tunisia last April, were led by their hard-hitting Dennis Omollo, who has been named in the national team preparing for next month's Africa Nations Championships in Kigali, Rwanda.