Kenya's drought in women's steeplechase goes on and on as Chemutai claims gold for Uganda in women's 3000m steeplechase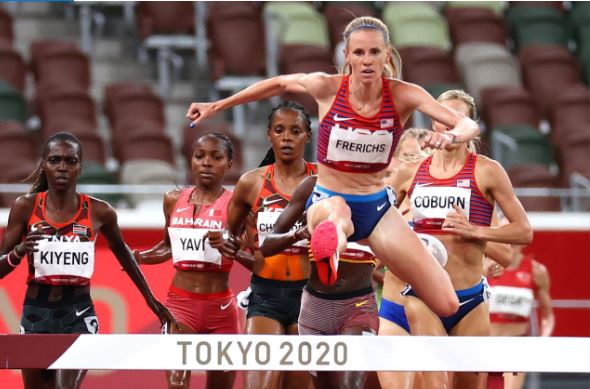 Kenya has not won the women steeplechase title since it was introduced to the Olympics in 2008.
That drought continued into the 2020 Tokyo Olympics as Hyvin Kiyeng could only manage a bronze medal as Uganda's Peruth Chemutai raced to the gold medal with USA's Courtney Frerichs taking the silver medal.
Kenyan women have dominated the event in the Diamond League meeting and have also made a mark at the World Championships.
Chepkoech is the reigning world champion, a title she emphatically won in Doha, Qatar in 2019 and she is also the world record holder.
On her part Kiyeng is a former world champion, having won at the World Championships in 2015 in Beijing, China.
She was also the Olympic silver medallist having finished second behind Bahrain's Ruth Jebet, who was later banned for four years after testing positive for the blood cell-stimulating hormone EPO.
She is ranked world number two in the event with world record holder Chepkoech ranked number one.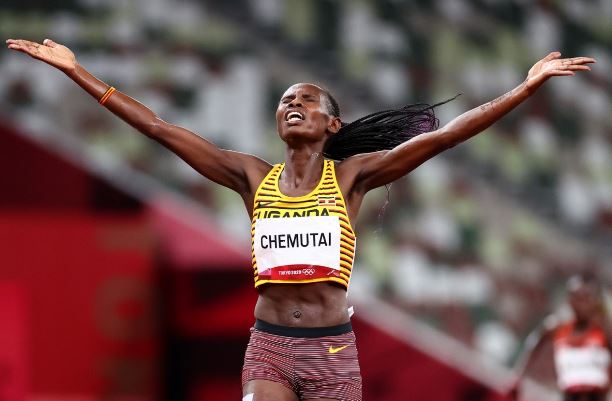 That counted for thing though at the Olympics Stadium in Tokyo on Wednesday as Ugandan Chemutai shocked everyone by winning the gold medal.
Chepkoech though had warned Kenyans that she was not at her best shape and the injury she carried into the race was bound to affect her at some stage and it finally did as she finished in the seventh position after clocking 9:16.83.
"I knew it was going to be difficult for me as I felt a lot of pain during the race. I kept trying my best but in the end, the pain was unbearable but I just had to soldier on.
"I just wanted to run in front to give support to Kiyeng so that we try to win gold, but in the end, we did not manage to. I want to tell Kenyans we tried our best despite the challenges we faced in the race," Chepkoech said.
On her part, Kiyeng said she tried her best to upgrade her silver medal from the 2016 Olympics in Rio to a gold medal in Tokyo but with little success.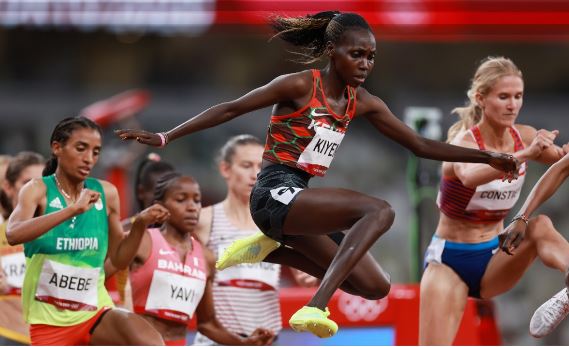 "I am happy I got this bronze. I was feeling some stretch in my hamstring but I gave it my all. The American broke away with some speed and I had to try and catch up.
"I urge Kenyans to support the team and not to criticise. It will help those in the competition to win more medals," Kiyeng said.
Chepkoech who was heavily strapped had tried to push the pace in the first laps with Kiyeng and Chemutai following in that order.
With two laps to go though Frerichs broke with Ugandan Chemutai in hot pursuit and Kiyeng had to summon some energy to try and catch up with the leaders. By this stage, Chepkoech had dropped off as the high pace put a lot of pressure on her hamstring.
"The hamstring injury meant that there was a lot of pressure on my back which also affected the stomach muscles and that is why I am heavily strapped. I promise Kenyans that Beatrice will be back to her best soon," Chepkoech said.
Chepkoech also revealed that they had spoken with Uganda's Chemutai and Bahrain's Winfred Yavi on how to tackle the race, but Yavi refused to play ball but Chemutai agreed to pace the race and in the end, she won the gold.