Olympic gold medallist Faith races to 1,500m final, as Chebet and Jebitok exit in semis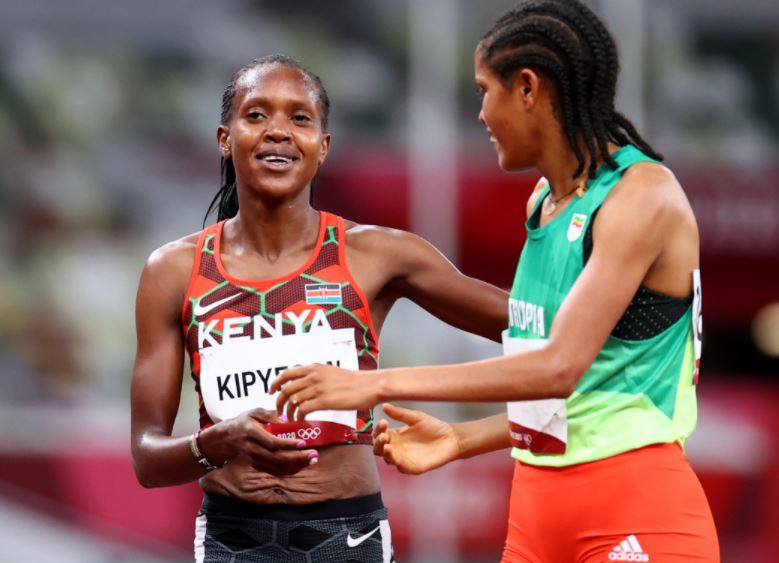 Olympic gold medallist in the 1,500 metres race Faith Chepngetich champion set the stage to defend her title after reaching Friday's final.
Faith had a smooth run in the first heat of the semi-finals on Wednesday but her compatriot Winny Chebet was left to wait to see if she can qualify once the Kenyan officials lodge an appeal.
Chebet was tripped with two laps to go as she fell off the track and even though she recovered she finished outside the top five automatic qualifying places.
On her part, though Faith stayed out of trouble by leading with 300m to go and there was no looking back as she strolled to the finish line in 3:56.80.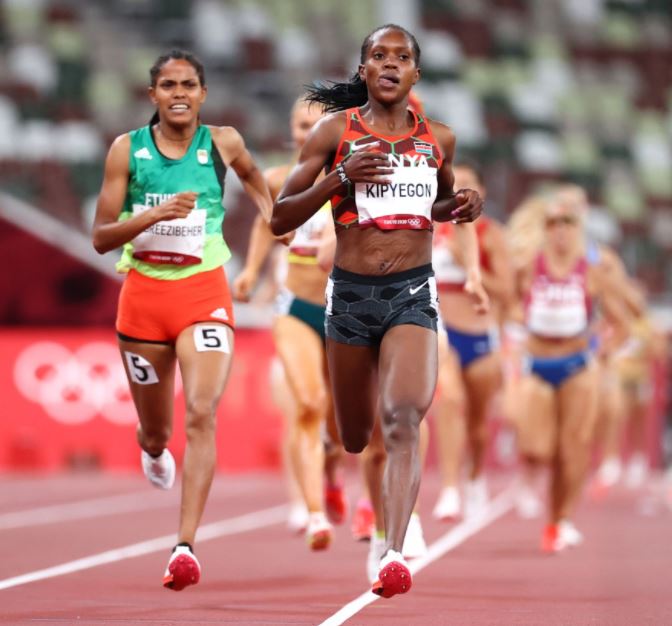 "It was a good race. I felt comfortable, but a lot of work remains ahead of the final. I will be facing Muir (Laura), Sifan Hassan and so I have to be prepared. I feel sorry for Winnie after she tripped. As for Jebitok (Edna), I wish her well, she is young, this is her first Olympics. She has a bright future.
"It is up to me now to defend the title in the final for which I am ready. I will do my best," Faith said.
Chebet finished in the last place after clocking 4:11.62.
"It is a pity I tripped during the race. It happens in athletics. I live to fight another day. I wish Faith the best of luck in the final. I know she will do us proud," Chebet said.
It is going to be a showdown once again between Faith and 5,000m Olympic gold medallist Sifan Hassan of the Netherlands who won the second semi-final on Wednesday with little effort.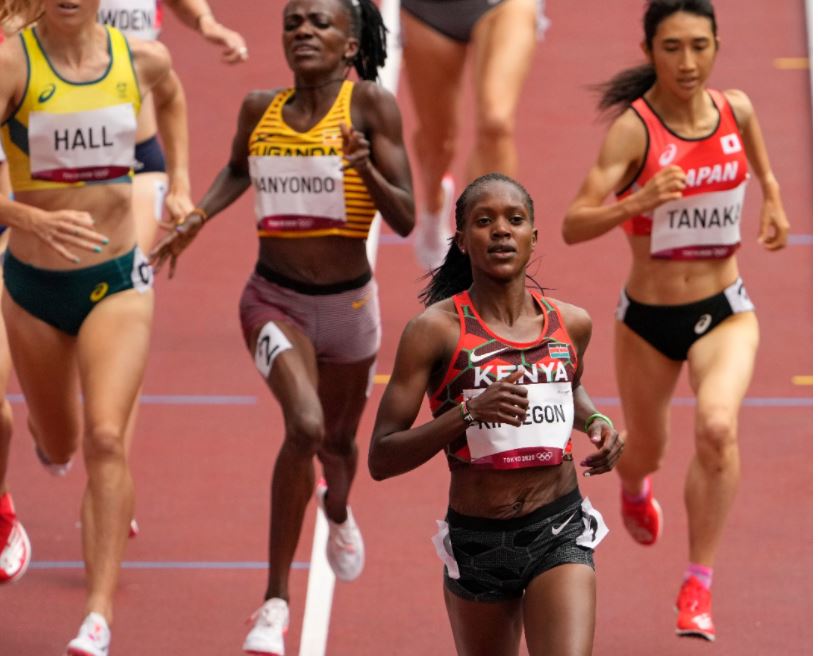 While many athletes are struggling with the heat in Tokyo having run only one or two races, Hassan showed little of a person who ran the 1,500m heats and the punishing 5,000m final and then the 1,500m semi-final under the tough conditions in Tokyo.
The Dutch battled against another Kenyan Hellen Obiri in the 5,000m final on Monday and won gold in her pursuit of three gold medals as she is also lined up to race in the 10,000m final.
Faith has had a showdown against Hassan in the Diamond League meetings with the Dutch winning in Florence in Italy but the Kenyan hit back with a dominant show in Monaco as she left Hassan gasping for breath on her way to setting a new Kenyan record.
Another Kenyan Ednah Jebitok's journey in Tokyo however ended at the semi-finals stage but the youngster left the Olympics having picked valuable lessons.
"The race was good until I twisted my leg. From then I couldn't recover. I did my best but it was not good enough. It was my first time competing at the senior level, so I take home good lessons from here. I wish Faith well in the final," Jebitok said.