Kenya's Lioness walk with pride after mauling rivals Egypt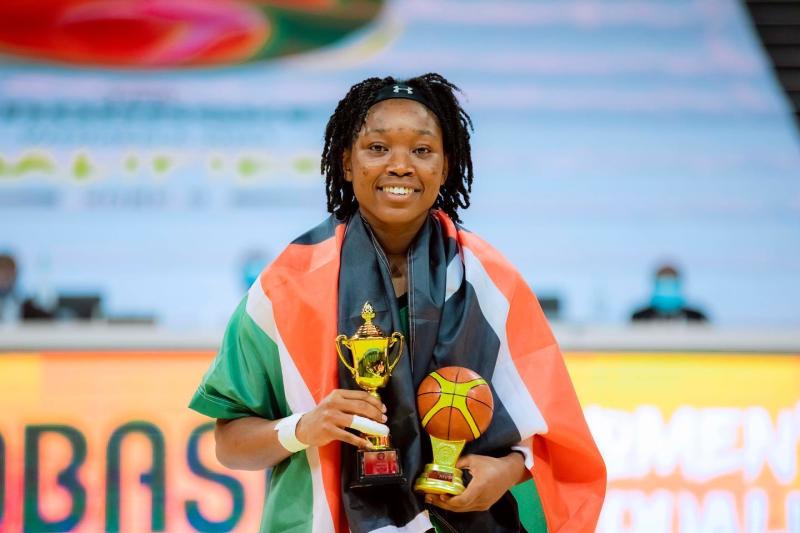 Teams don't become Afrobasket contenders overnight. The same goes for players developing into stars and Most Valuable Players.
Making those kinds of gains and reaching that kind of rarefied air, takes time and pain, sweat and tears.
For Victoria Reynolds and Felmas Koranga, the concluded Fiba AfroBasket Zone Five qualifiers in Rwanda have seen them turn the Kenya Lioness national basketball team into one of the East Africa's elite teams, and got themselves into some of the game's elite players.
Leading with their pro-basketball experience from playing regularly in the US, the duo, together with the rest of the team, jelled well and showed the continent their basketball prowess as Kenya qualified for the upcoming FIBA Women's Afrobasket Championships.
This is a rare feat few saw coming. When Kenyan lost to Rwanda and defending champions Egypt in the group stages, it was almost a done-deal.
But then, the girls delivered when it mattered most as they qualified for the 2021 Afrobasket Championship after defeating pre-tournament favourites Egypt 99-83 in the final.
Lioness led 50-42 at halftime and Egypt came back stronger in the third quarter winning 27-17 but the Kenyans showed more power in the last quarter winning 22-14 to seal a 16-point victory in the 99-83 triumph.
The win saw Kenya avenge their group match loss to the Egyptians (107-106) to seal a second consecutive appearance at the continental showpiece.
"We started off a little shaky against Rwanda but we adjusted and bounced back against South Sudan. Despite losing to the Pharaohs in the group stage, we did not give up and this is how we came strong against Egypt," said Reynolds.
Reynolds, debuting for Kenya at the zonal qualifiers, was voted the Most Valuable Player (MVP) after helping the Lioness qualify for the upcoming FIBA tournament to be held in Cameroon in September.
Reynolds, who finished as Kenya's top scorer with 25 points in the final, was named the Best Small Forward of the tournament.
On the other hand, Koranga was named the Best Forward of the tournament.
Lionesses assistant head coach Mike Opel thanked the fans and congratulated the team for a job well-done.
"I congratulate my girls, they played very well, Egypt gave us a good fight. It's all about persistence we never gave up from the word go and the girls followed instructions," Opel said.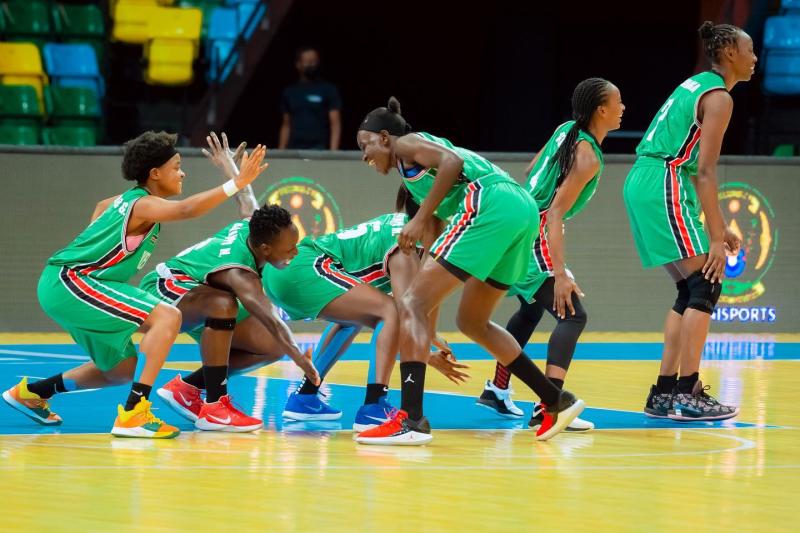 The best two teams at the AfroBasket 2021 will remain in contention for a spot in 2022 Fiba Women's Basketball World Cup.
In this year's Afrobasket Championship, Kenya will be represented by both men and women national teams.
Kenya Morans, led by the inspirational Australian coach Liz Mills, will play at the Afrobasket Championship set to be held in Kigali, Rwanda from August 24 to September 5.