Lionesses, Malkia Strikers ready for camp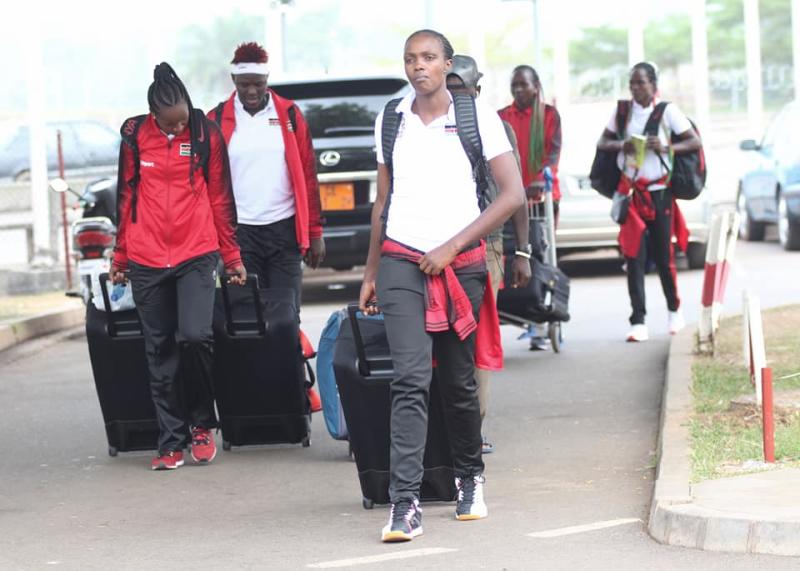 The national women's rugby team – Kenya Lionesses and the national women's volleyball team – Malkia Strikers are the latest teams to join Team Kenya Tokyo 2021 residential camp.
The teams entered into the camp this week at Kenyatta University.
This move comes against the backdrop of a new plan by Olympics Kenya to start residential camp training much earlier with an eye on posting improved performance in Tokyo in July.
Due to the prevailing Covid-19 pandemic and the need for safety and health of all involved, NOC-K, working with the government, adopted a bubble residential camp training approach.
This aligns well with the strict requirements contained in the Olympic Games Playbook, particularly in relation to the management of Covid-19 before entry into Japan, while in Japan during and after the Games.
As is now the standard practice by Olympics Kenya before athletes and their technical officials settle into the bubble residential camp, all the 28 volleyball team members and 28 rugby team members took the Covid-19 test, whose results have all returned negative, setting stage for the commencement of a 21-day training session for the volleyball queens and 10 days for the rugby ladies.
Three weeks ago, 34 sprints and field event athletes moved into Kasarani for their residential camp in what was the first bubble camp environment for any Kenyan team.