Volleyball: Wafalme Stars finish ninth in African Nations Championship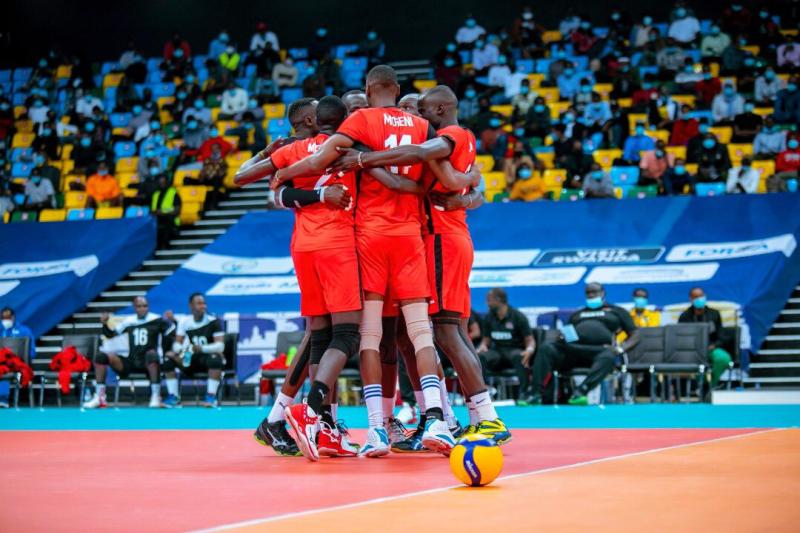 The national men's volleyball team Wafalme ended their 2021 Africa Nations Volleyball Championships on ninth position in the volleyball tourney in Kigali, Rwanda.
Kenya ended their campaign on a high note after thrashing Mali in straight sets in a classification tie to finish ninth of the 16 teams that featured.
Wafalme dominated the ranking tie before easing to victory easily in sets of 25-21, 25-21 and 25-16.
Wafalme won five out of six matches-against Egypt, Tanzania, Burkina Faso, Niger and Mali.
After kicking off the continental volleyball tourney on a brighter note that saw them fight from a set own to shock tournament favorites Egypt 3-2 (19-25, 25-22, 25-20, 18-25, 15-12), Kenya were a pale shadow of themselves in their second match against Morocco.
Wafalme Stars suffered their first loss at the hands of leaders Morocco who also came from a set down to win 3-1 (25-19, 21-25, 17-25, 21-25) and taking their tally to six points which handed them a slot in the quarter-finals.
Kenya had two points and needed to defeat Tanzania to stand a chance of going through to the quarter-finals which they did courtesy of a 3-0 (25-0, 25-0, 25-0) walkover after the neighbours failed to show up.
However, Wafalme Strikers fate lied on their tormentors Morocco had to defeat Egypt by any means for Kenya to go through to the quarterfinals.
Kenya's prayers went unanswered as Egypt fought hard to floor Morocco, ending Kenya's journey at the Kigali tournament.
Nevertheless, Wafalme Stars have all reasons to smile as they come out of the tournament with one of the biggest wins in their history which came at the group stage when they slayed the Egyptian Pharaohs.