Coach Bitok beefs up squad ahead of Africa tournament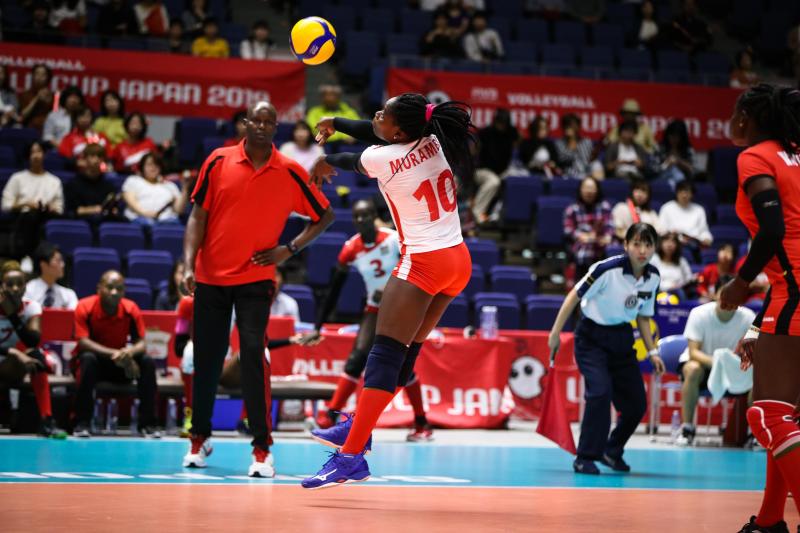 Kenya Prisons duo of Meldine Sande and Ann Lowen, who impressed at the national volleyball play-offs in Mombasa, have been drafted in the national women Malkia Strikers team that starts residential camp today in Nairobi.
The side is preparing for the Africa Nations Championships that starts next week in Kigali, Rwanda.
National coach Paul Bitok said the duo caught the eyes of the technical bench that includes Kenya Prisons tactician Josp Barasa and his Kenya Commercial Bank (KCB) counterpart Japheth Munala during the three-day play-offs at Makande Indoor Gymnasium, in Mombasa.
The Prisons pair ensured the side retained the title they've been winning since 2018. Prisons defeated KCB in the final while General Service Unit (GSU) also retained the men's title after silencing former champions Prisons.
Bitok also drafted Kenya Pipeline middle blocker Yvonne Sinaida and DCI's Josephine Wafula in the squad of 18. Experienced Violet Makuto, who has been down with an injury and Carolyne Sirengo were dropped from the earlier squad that was released last week.
The women's team will train at Nyayo Stadium for the championships that run from September 10-20 in Kigali.
At the same time, the men's side also starts its residential camp today under head coach Gideon Tarus of GSU.