Malkia Strikers loses against Dominican Republic at the Olympics
VOLLEYBALL AND HANDBALL By Ben Ahenda | July 31st 2021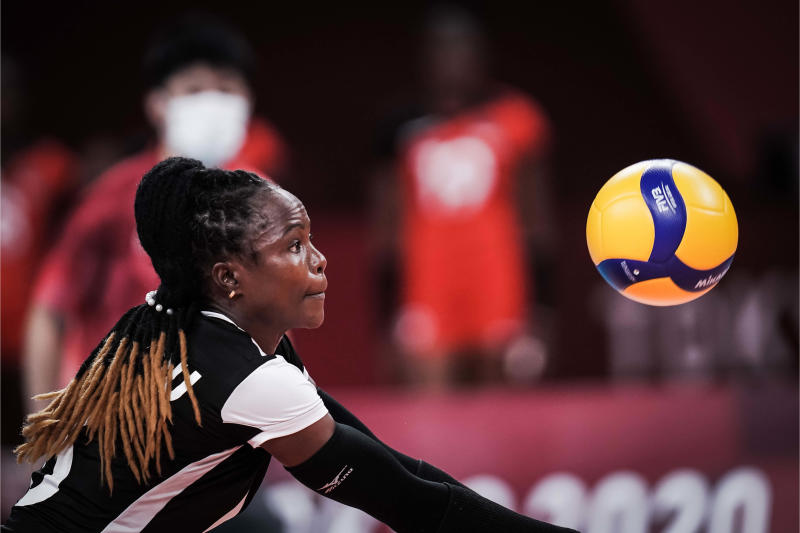 Despite not having won any of her earlier matches, Kenya kept their losing streak after they lost by straight sets to the Dominican Republic in another pulsating preliminary match in the ongoing 2020 Tokyo Olympics on Saturday morning.
The team, which is popularly referred to as Malkia Strikers performed well in the first two sets but were overwhelmed in the third one showing the team's improved performance in closing up the gap of losing set margins.
Kenya lost 25-19 in the first set, then lost 25-18 in the second one but were purely overwhelmed in the final one falling 25-10 proving they have improved by every match played from the time the Paul Bitok coached side started featuring in the big games.
It was a well-fought match that lasted one hour and nineteen minutes with the first set taking 29 minutes, the second one 28 minutes and the final one 22 minutes.
In the match, Malkia Strikers mounted a superb show in the first two sets but were overwhelmed in the third set.
The loss just came sooner after their (Kenya) previous loss where Kenya were beaten by straight sets against fancied Serbia.
Against Serbia, Kenya seems to have had a good performance compared to the Dominican Republic match.
In Serbia Vs Kenya match, Malkia strikers featured predominantly in the first and third sets despite having lost pressure in the second set.
In the first set, Kenya lost 21-25, then was beaten 11-25 in the second one but gave a good account of themselves in the final set losing 20-25.