KVF League: Barasa warns his team ahead of Pipeline encounter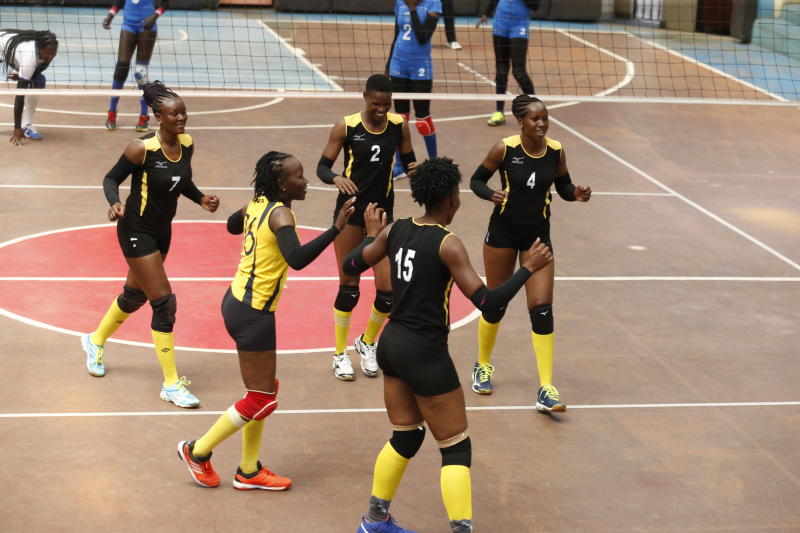 Kenya Prisons coach Josp Barasa has warned his troops against complacency as they clash with perennial rivals Kenya Pipeline in today's third leg fixture of the Kenya Volleyball Federation's national volleyball league at Nyayo Gymnasium.
Though the defending champions have been considered as favourites heading into the 3pm match due to the three-game unbeaten run that has seen tie on nine points with leaders KCB, Barasa feels Pipeline are still capable of causing an upset on any team.
"With the quality Pipeline possesses, nobody can rule them out. They are still one of the best teams in the country and that is why we are taking this match with the seriousness it deserves. We not only want to go top of the table but also finish the regular season unbeaten," Barasa told Standard Sports.
"It is definitely an important game for both teams, but the encouraging thing is that we still have a game in hand. And with our good preparation, I'm convinced the girls will get good results."
While the wardresses began their title defence with a 3-1 win over KCB in the opening leg before securing straight set wins over Nairobi Water and Nairobi Prisons in last month's the second leg, Pipeline equally registered two wins over Nairobi Water and Nairobi Prisons before falling 3-1 to KCB.
But for Pipeline coach Paul Gitau he is not feeling pressure despite the need for his side to bounce back to winning ways.
"Let Prisons come the way they want, but what I know is that it will be an exciting game to watch. I don't want to predict anything, but we are prepared and ready for the match. I'm motivated by the fact that my new look team is growing month after month. The graph is going up," said Gitau.
Leaders KCB face Nairobi Prisons at 11am before paving way for Nairobi Water against KDF.