Beach volleyball: Commission unveils plans on improving local game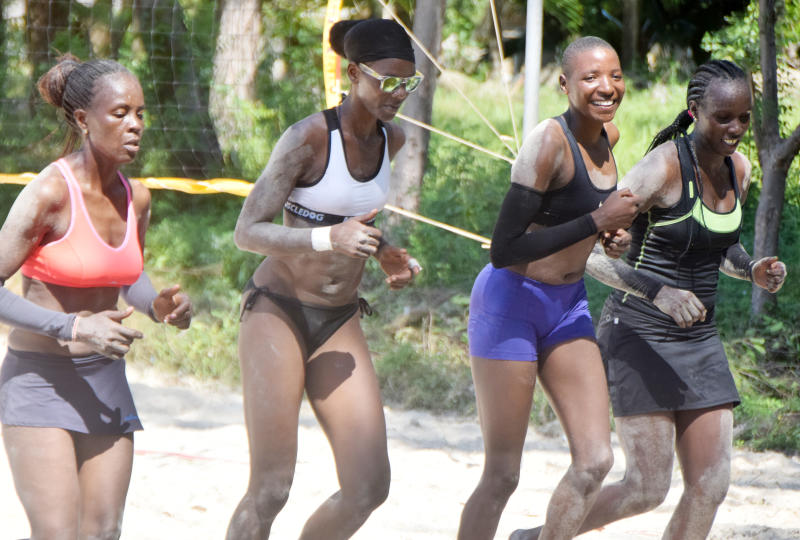 Beach Volleyball Commission of Kenya has unveiled three programmes that is targeting youth, coaches and referees.
Commission's Secretary Sammy Mulinge said the commission is set to roll out an elaborated youth development program that is targeting primary schools.
"We have been holding talks with the Ministry of Education to include beach volleyball as one of the co-curriculum activities in schools," Mulinge said.
On capacity building, Mulinge who is also the national women beach volleyball head coach said the commission plans to organise coaching clinics targeting coaches handling schools, colleges and university teams.
"We also plan to organise several beach refereeing courses in a move aimed at having more international referees," he said.
In an interview yesterday, Mulinge said that Nzinga Kyalo from Kitui County is the only certified beach volleyball referee hence the need to have more internationally approved referees.
"For a sport to grow, we must have both qualified coaches and referees and our next step as a commission is to have more courses for referees," said Mulinge, adding that his commission will continue working closely with the Kenya Volleyball Federation to secure sponsors for their intended programmes.
Mulinge said many countries have taken the issue of beach volleyball promotion seriously and Kenya cannot be left out.
The coach also at the same time congratulated three Kenyan women who have qualified as beach volleyball instructors.
The trio Halima Bakari, Salome Wanjala and Gladys Wangui cleared their online beach volleyball instructors' course in August.
Meanwhile FIVB has announced hosts for 2021 FIVB volleyball age group world championships.
Mexico will host the girls Under 18 World Championships with Iran hosting the boys Under 19.