Oduor reveals retirement plan and secret to staying at the top level for long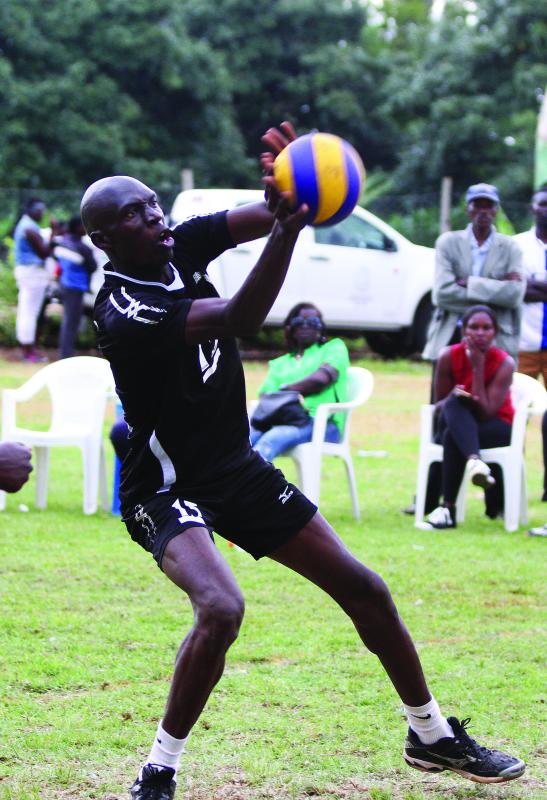 Long serving former KVF league champions captain shares his secret of playing at the top level for long
Former national team skipper completes FIVB Level I and II coaching courses as he discloses challenges facing men's team.
Long-serving Kenya Prisons captain Ibrahim Oduor has admitted that it won't take long before he retires from the game.
The 37-year-old former national men's team captain is, however, still chasing his Olympic Games dream with the national volleyball beach team.
And he hasn't shown any signs of slowing down on the court even though he has already laid down the foundations for retirement by completing the FIVB Level I and II coaching courses.
Oduor has been without doubt one of Kenya's best right attackers since making his national league debut with the defunct Homegrown in 2002.
From helping Malava Boys to clinch the 2002 East Africa Secondary School Games title to winning four national league titles with Prisons and inspiring the beach team to 2015 Cup of Nations triumph in Mozambique, Oduor has left an imprint to most of the teams he has featured in.
But it is his move to Prisons from Co-operative Bank in 2008 that opened a floodgate of trophies as he won four league titles with the warders between 2010 and 2016 as well as four Most Valuable Player (MVP) and best attacker awards during his 12-year spell at the club.
Oduor was also part of the Prisons team that reached the 2011 final of the African Club championship, the best ever performance by a Kenyan men's team, and finished third in the 2013 edition of the continental tournament.
And even as Oduor credits his work ethics as the secret to his longevity at the highest level, he says he is ready for his next phase of life.
"I'm still strong but I can't play volleyball forever, and that is why I will be exiting the game in the next one year or so. The only secret for you to serve long in the game is to maintain discipline and work hard with your teammates," Oduor told Standard Sports.
Oduor, however, feels he still has some unfinished business with the beach volleyball team as he aims to qualify for next year's Tokyo 2020 Olympic Games when the qualification process resumes.
"It will be a dream come true if we qualify for the Olympic Games next year," he said.
Asked about the problems bedeviling the men's national team, Oduor said: "The main problem with the men's team is lack of exposure and stability whereby the squad is changed after every assignment."