Beach Volleyball: No time to relax as squad eyes vital slot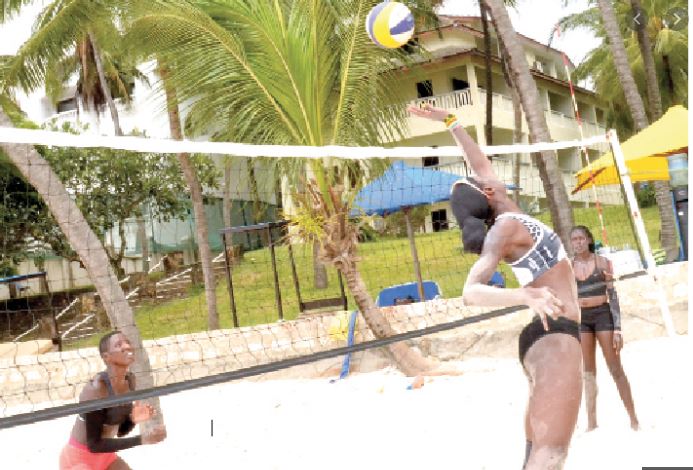 Kenya women's national beach volleyball team coach Sammy Mulinge said his players are responding well to training and exuded confidence of guiding the side to 2020 Tokyo Olympic Games.
"The players have adopted well to Mombasa's heat and much is expected of them. There is a lot of wind, which is an added advantage. We also expect to find such weather conditions in Abuja, Nigeria during the second phase of the Africa beach volleyball qualifiers next month," said Mulinge.
"I am confident my girls will make the country proud by qualifying for the Olympic Games," Mulinge added.
Mulinge, who guided the team past the Zonal qualifiers in Tanzania last month, said the players are in top form and have shown great improvement.
The tactician said that out of the six players in the camp, two will be dropped as the team departs for Nigeria.
Kenya is grouped alongside hosts Nigeria, Cape Verde, Zambia and the Democratic republic of Congo (DRC) in Group C, which will be played in a round-robin basis from March 5-7.
"We know Nigeria are the hosts and are well prepared to showcase their strength but we are ready to give our best show. This will be a do-or-die competition for us and we know we will secure that slot and qualify to the third and final phase," said Mulinge.
During the qualifiers held at Mbalamwezi Beach, in Dar es Salaam, Tanzania, Kenya finished second behind Rwanda to qualify for the second round.
The team is composed of captain Phosca Kasisi, Brackcides Agala, Gaudencia Makokha, Yvonne Wavinya, Veronica Adhiambo and Maureen Wekesa.
Kasisi said they will not underrate any opponent as all teams have good history. She said the team's morale was high especially after a successful first round in Tanzania.
[Ernest Ndunda]
"We cannot underrate any team that has reached at that level, we know it will be tough competition but we are more confident that with the support from Kenyans we will emerge top best," Kasisi said.