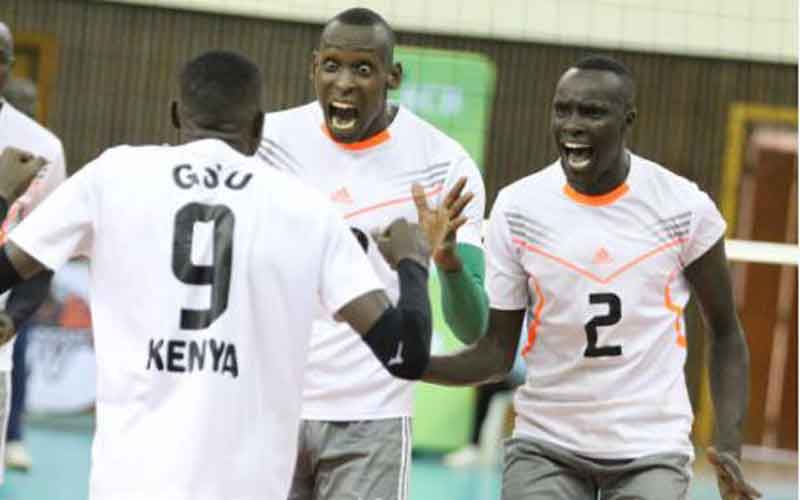 National Volleyball League men's champions General Service Unit's quest to lift a record 15th national title begins today when the new season serves off with the Nyeri leg at Ruringu Stadium.
With the expansion of the league to 13 teams following the inclusion of Rift Valley Prisons and Kenya Forest Service (KSF), the Paramilitary side are out to rewrite history in the transitional season.
The new season is set to end in July to pave way for the new league calendar that starts in October and concludes in May next year as the Kenya Volleyball Federation seek to align the league with the International Volleyball Federation (FIVB) calendar.
GSU, who claimed their third consecutive title last year, tackle Kenya Army in their opening match today at 9 am, while their second match against Vihiga County has been postponed to a yet to be confirmed date following Vihiga's withdrawal.
Mombasa Prisons have also pulled out of the season opener leg alongside KCB in the women's category. The bankers have withdrawn to prepare for Africa women's Club Championships set for April 2-11 in Cairo, Egypt.
Though GSU head coach Gideon Tarus has set his sights on retaining the national title with another unbeaten record, he wants to use today's fixtures as part of their preparation for the continental showpiece on April 14-22 in Cairo.
"We want to improve on our last year's performance both locally and in the continent. The boys are in good shape and raring to go. Going unbeaten this season starts today. This is a perfect training ground ahead of the club championships," said Tarus, who has roped in Kelvin Omuse from Equity Bank as Abiud Chirchir's replacement. [Rodgers Eshitemi]
Just like GSU, Kenya Prisons are leaving nothing to chance in their quest to defend their women's title.
Prisons coach Josp Barasa believes the trio of left attacker Pamela Masaisai, Shyrene Jepkemboi and Anne Lowem will perfectly fill the void left by Mercy Moim and Edith Wisa. The duo ditched the champions for KCB.
"Of course the departure of Moim and Wisa was a big loss but we have capable replacements in Masaisai, Jepkemboi and Lowem," said Barasa.
"We have what it takes to retain the title, but it's going to be a bit tricky because other teams have strongly reinforced their squads."
But for newly appointed Kenya Pipeline's coach Paul Gitau, they are going for nothing short of victory in Nyeri.
"Our target is to win the first match against Ashton then the rest will follow. A winning debut is all that I want," said Gitau.