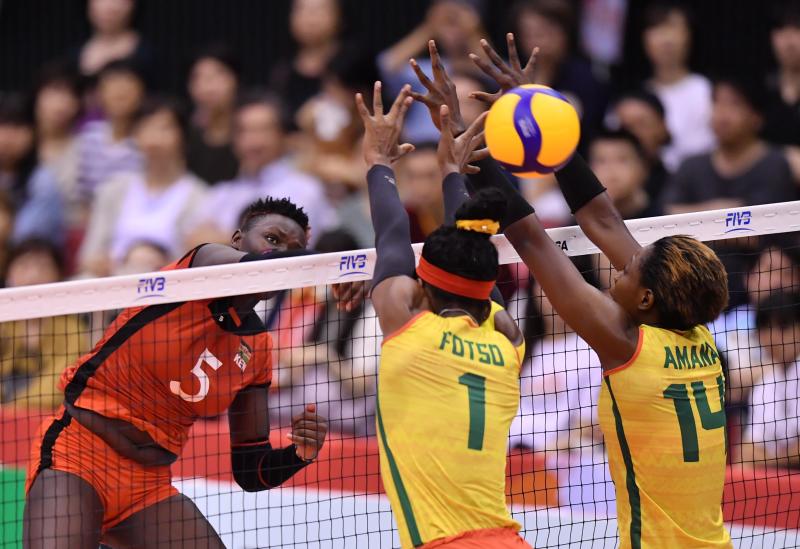 At last, Kenya registered her first victory at the FIVB Volleyball Women World Cup when they dismissed African champions Cameroon 3-1 as the three-week global showpiece came to an end in Osaka, Japan yesterday.
China retained the world title after thrashing Argentina by straight sets of 25-17, 25-14, 25-12 to finish with 32 points ahead of the USA, who posted 28 points.
SEE ALSO: Former England World Cup winner Jack Charlton dies
The Kenyan team led by experienced setter Jane Wacu with superb spiking from Sharon Chepchumba and Mercy Moim easily won the first set 25-15, but was pushed to the wall before securing a 26-24 win in the second set.
Cameroon won the third set 25-14, but the Kenya improved in the fourth set to wrap it up 25-21 finish eleventh with three points from 11 matches of the round-robin tournament.
SEE ALSO: Factbox: Bids to host the 2023 Women's World Cup
Malkia Strikers were superb in their blocks where Triza Atuka and Edith Wisa stood out in all the four sets.
The loss ensured the West Africans finished at the bottom of the twelve team tournament.
SEE ALSO: Kane goes past 200 club goals as Spurs win at Newcastle
Mercy Moim and Chechumba (Sharon) emerged as the top points scorers for Malkia Strikers with 19 and 18 points respectively while Stephanie Fotso Mogoung and Christelle Tchoudjang Nana were Cameroonian top scorers with 11 and 12 points.
In other matches yesterday, Korea lost to USA 1-3 (21-25, 16-25, 25-16, 22-25) as Dominican Republic walloped Serbia 3-1 (25-22, 25-21, 22-25, 25-17).
World champions China walloped Argentina 3-0 (25-17, 25-14, 25-12) as Russia lost 3-1 (26-28, 20-25, 25-21, 19-25) to Brazil.