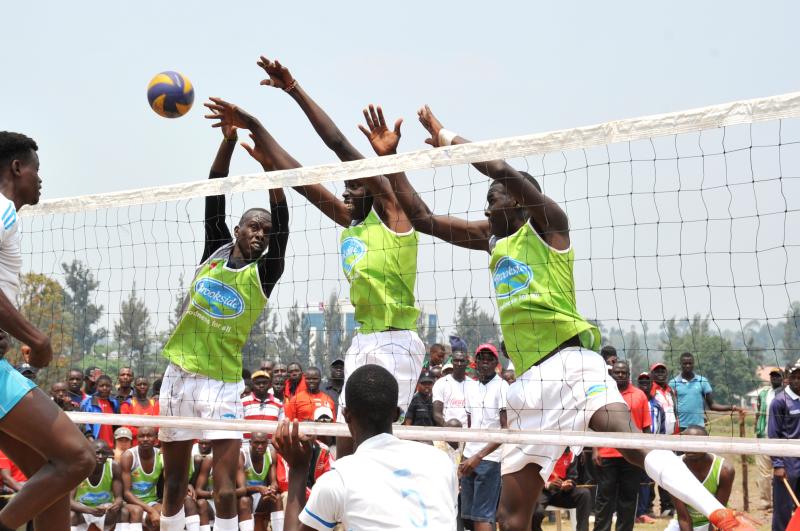 Katungwa breaks Uganda's hearts with last minute winner against former East Africa holders Kawempe Muslim.
Kwale Girls are the 2018 regional girls' football queens. The reigning national queens ensured that Kenya retained the girls' football title as curtains fell on the 17th edition of the Brookside East Africa Secondary School Games concluded at Ubworoherane Stadium here in Musanze.
SEE ALSO: How KPL veterans continue to defy age in the twilight of their careers
Newcomers Kwale edged 2012 holders Kawempe Muslim Secondary School from Uganda 1-0 to the final clash to win the coveted trophy in their first atttempt.
Kwale captain Elizabeth Katungwa, maintained the momentum from Eldoret games where she had led her side to their first national crown with a last minute goal even as the game seemed to be headeding into extra time. Katungwa got the better off Kawempe defenders and finally slotted the ball past goalkeeper Juliet Adeko.
SEE ALSO: Liverpool's title win a 'gift that keeps on giving', says owner Henry
Kawempe ran out of luck as there was no time to compose themselves or even restart the match as the final whistle followed instantly with ushering the Kenyans into a celebratory mood as they sang and danced to celebrate the victory.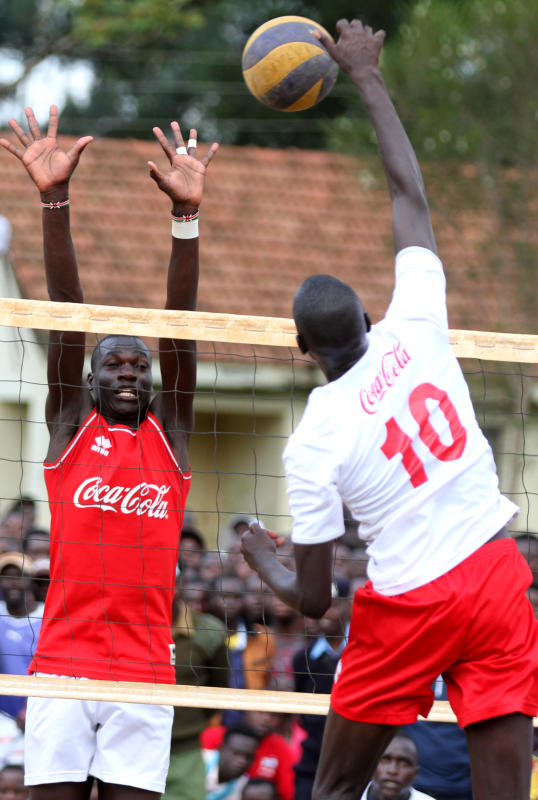 Last year, the Ugandans lost out on the title once again in Gulu to Kenya's Wiyeta Girls, who beat them 3-1 on post-match penalties.
SEE ALSO: Australian club that gave Usain Bolt football trial faces uncertain future
Katungwa a Form Four student said their victory underlined their determination and hardwork since the beginning of the year as there was no better way of signing off than with the national and East Africa titles.
"Being newcomers no one gave us a chance here. They wrote us off because they thought we were an easy target. I am glad we proved our critics wrong with brilliant displays on the pitch and today's win could not have being anymore sweeter than it was dramatic. Winning the schools national and East Africa title is every students dream and I'm glad mine finally came true," Katungwa said.
Kwale controlled proceedings for the better of the match but struggled to break down the Kawempe defence despite three shots on goal and the lion's share of ball possession by halftime. Kawempe seemed contented with defensive play in the second half as they made minimal offensive attempts. They paid dearly for their decision to sit back as Katungwa netted the winner with seconds to the final whistle.
Kakamega's Green Commandos once again settled for bronze in the boys' football competition after 2-1 win over B.S Kimanya of Uganda in the play-off encounter.
It was heartbreak for the Kenyans and Malava boys fell 3-2 (16-25, 25-21, 23-25, 25-15, 10-15) to homeboys St Joseph's at the MIPC grounds. The result saw Rwanda successfully retain their title following last year's triumph by Rusumo High against homeside Luyanzi College in Gulu.
Malava, who were the last Kenyan side to win the title in 2016 in Eldoret, were looking for their seventh crown but were undone by an impressive St Joseph backed by a huge home support.
Results
Football
Girls
Final
Kwale Girls (Kenya) 1 -0 Kawempe Muslim (Uganda)
Third-place
Mukono High School (Uganda) 2-1 GS Remera (Rwanda)
Boys
Play-off
Kakamega (Kenya) 2 -1 B.S Kimanya (Uganda)
Volleyball
Boys
Final
Malava (Kenya) 2-3 St Joseph (Rwanda)
Play-off
College Christ Roi (Rwanda) 3 -2 Don Bosco (Rwanda)
Basketball
Boys
Final
APE Rugunga (Rwanda) 87 -66 Buddo (Uganda)
Play-off
Ste Marie Reine (Rwanda) 83-74 LDK (Rwanda)