Kiserian Kids win Deaflympics Cup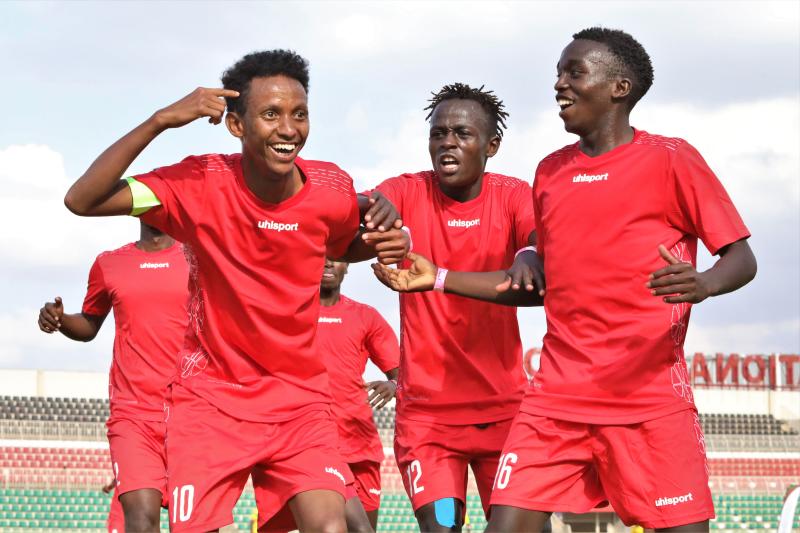 Nairobi Kiserian Kids saw off Flamingo FC 2-1 to lift Deaflympics tournament at Afraha Annex Grounds, Nakuru yesterday.
Boniface Mbugua and Tejj Mbunge scored a goal each to inspire Nairobi Kiserian Kids to victory in a closely contested match.
Mbugua picked a loose ball at the edge of the box and then dribbled past two defenders before unleashing a rasping shot past Flamingo custodian in the opening minute.
Mbunge doubled the lead in the eighth minute before Titus Chekulom pulled a goal back for the hosts from the spot in the 16th minute.
Deaf Football Association of Kenya chairman Steve Waweru said the matches were meant to prepare players for the upcoming season.
"For our players to do well when the new season starts, we have a routine of involving them in a number of friendly matches in different parts of the country," Waweru told Standard Sports.
In the second match at the same venue, Nairobi Kiserian Kids women side picked a 1-0 win over Deaf Flamingo FC.
Dorcas Moraa scored the all-important goal in the 25th minute.
The return leg of the same tournament will be hosted after two weeks at a yet to be decided venue.
Kiptoo to anchor Africa Masters squad
Former Frankfurt Marathon winner Mark Kiptoo will lead the national team at the Africa Masters Athletics Championship set for Nairobi on November 22-2