Kenyan veteran rally driver Ian Duncan confirms he will compete in Super Rally on Sunday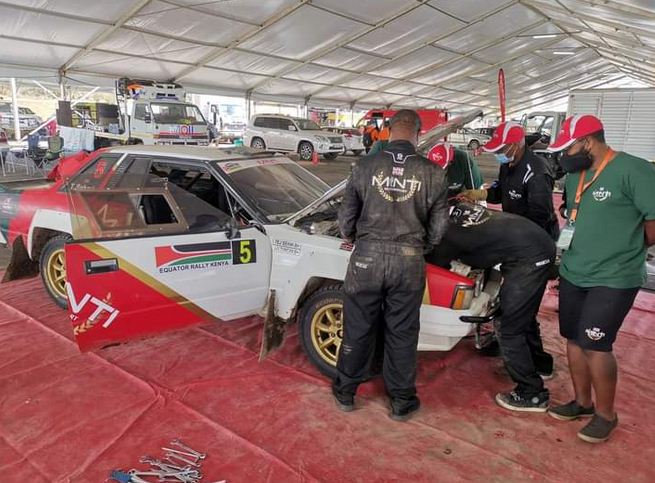 Ian Duncan on Sartuday afternoon became the latest casualty of the prestigious ARC Equator Rally after his car experienced mechanical failure.
However, according to the new FIA rules, Ian Duncan can restart the race tomorrow but his hopes of winning rally are slim to none due to OTL (Over Time Limit).
"The Nissan got OTL (Over Time Limit). Came into service OK. General maintenance. Then just won't start. But what a ride whilst it lasted. Fifth fastest in Sleeping Warrior. And 6th Overall in loop one. Hopefully, we can get to do super rally tomorrow [SIC]," a statement from Ian Dancun's Minti Sport team said.
Duncan later on Saturday confirmed that he will be involved in the super rally tomorrow (Sunday).
"Sorry guys. It is a tricky rally as you can see, we have had a lot of retirements because the stages are tough especially the Sleeping Warrior that has rocks in the stage," he said.
"But what a ride while it lasted, we were 5th fasted in Sleeping Warrior and 6th overall in loope one, hopefully we can get to do super rally tomorrow," Duncan added.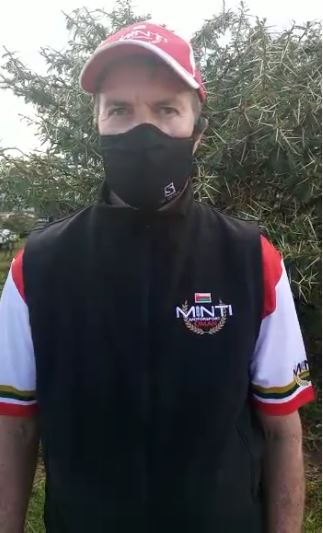 Okar Rai and Baldev Chager could also restart pending confirmation of the extent of damage to their cars.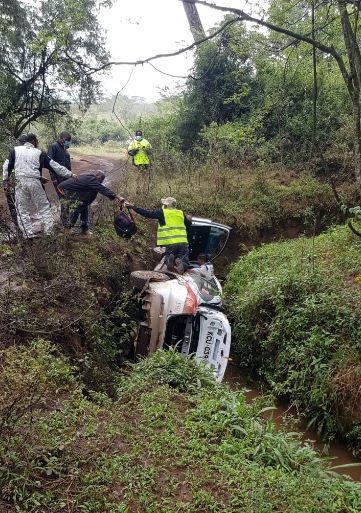 Hussein Malik and Linet Ayuko were the first casualties of the ARC Equator Rally after slipping into a ditch on the first loop of Leg 1.
Their Mitsubishi Lancer Evolution 10 went off a wet and slippery stretch and landed into a ditch near a narrow river crossing at Soysambu.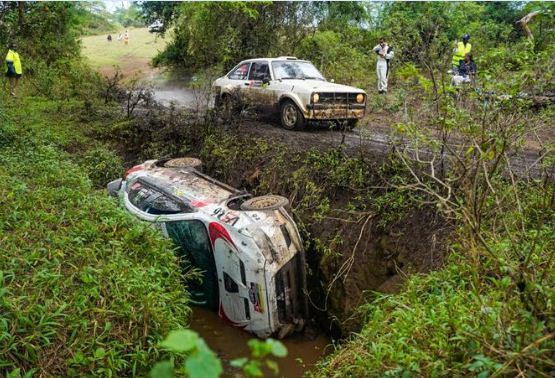 Saturday's accident goes down as Malik's second retirement of the season after KCB Nakuru Rally which ran the same WRC Safari stages in February.
The Version 6 Racing driver was left to rue his early exit from the event saying: "Our car fell into a ditch at a slippery section, but we are all fine."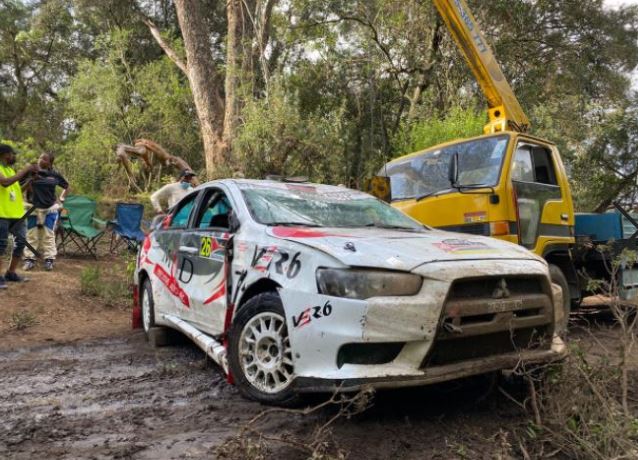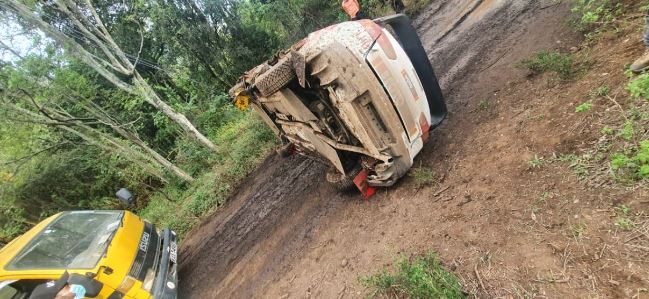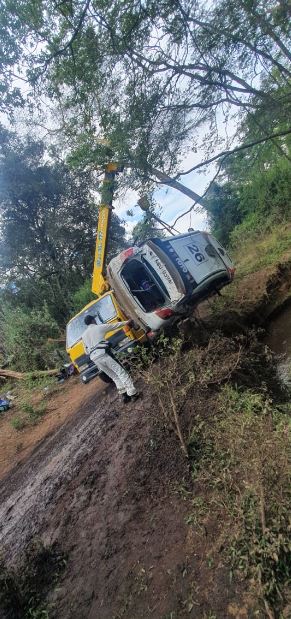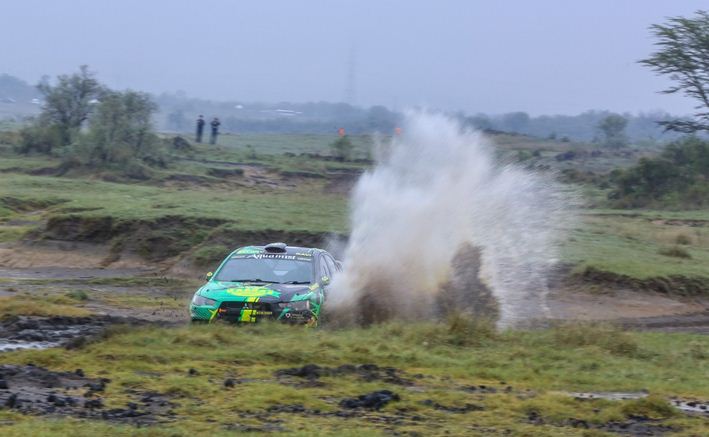 It was a bitter pill for Malik to swallow as he was hoping to test his Evolution 10 well in time for the WRC Safari slated for June 24-27. Equator is acting as a dry run for the WRC Safari Rally.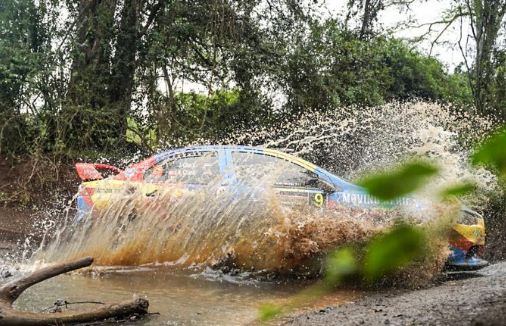 "We had done everything to the car, tested the performance of the suspensions," said Malik.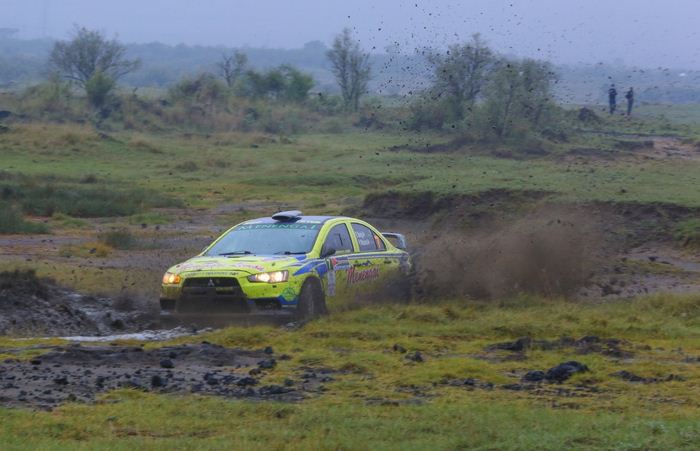 Leg 1 of the ARC event revved off from KWS Training Institute and took crews through a loop of 3 stages which were repeated to make u a total competitive mileage of 132.66 and a total Leg 1 distance of 389.30km.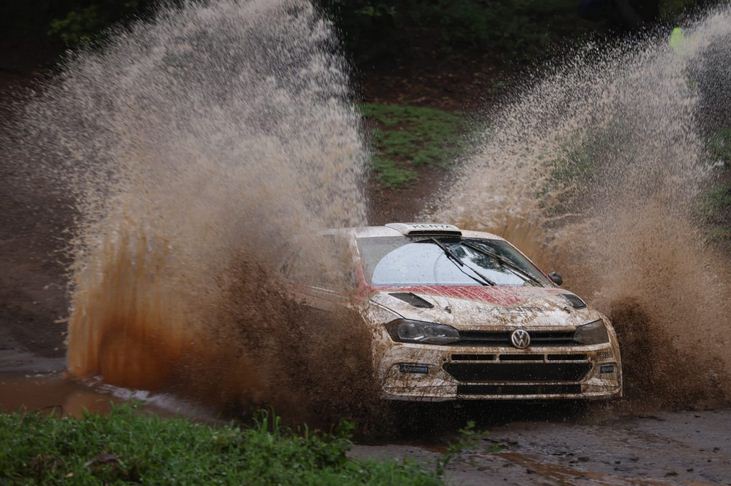 More to follow…