Kenya qualifies for Africa tournament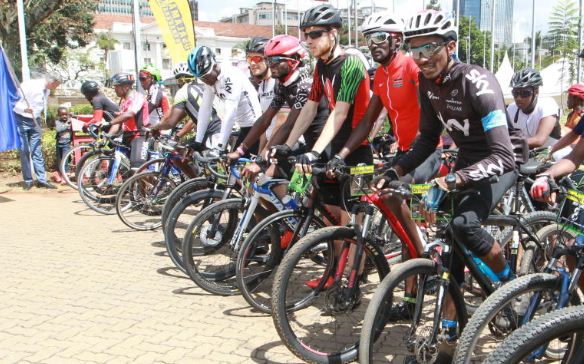 Kenya has qualified for the Africa Cycling Championship to be held in Burkina Faso, in early February, 2022.
Nancy Akinyi and Alice Miringu led Team Kenya to a top podium finish at the just concluded four-stage Tour of Burundi which marks the start of the lengthy qualification process for the 2023 Paris Olympics.
The national team made it to the continental showpiece after a dominant performance at the regional six-nation Africa Zone VI Tour of Burundi championship held in four different cities and towns in Burundi.
Tour of Burundi is an annual Zone Five event that brought together participants from Kenya, Uganda, Tanzania, Burundi, DR Congo and hosts Burundi.
A tour is an event featuring a road race, time trials covering different stages of 100km plus, run in various regions within the host nation.
The cyclists covered the first day of the championship circumnavigating through the hilly terrains of Bujumbura before moving to Gitega, about 100km East of Burundi's capital.
The third leg of the five-day championship was staged in Ngozi with the final stage in Muyinga region in the far east of Bujumbura.
The tour covered a total distance of approximately 550km.
Team Kenya won all five stages to take the overall team title. Uganda were second with Burundi finishing third.
Akinyi won all stages while Miringu scooped the most aggressive rider positions in all four stages.