Shooters aim for the best shot as Kenya hosts IDPA Africa championships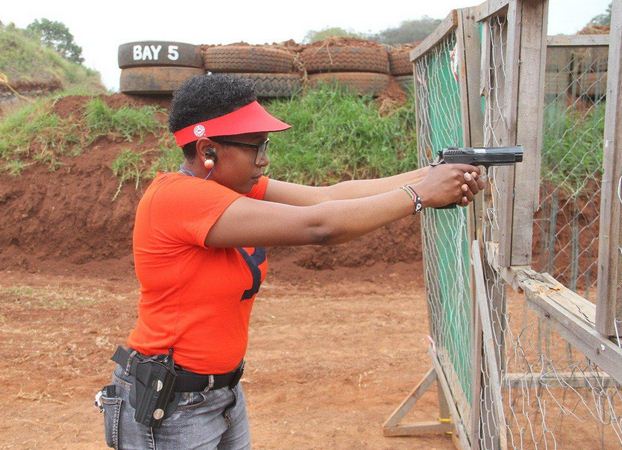 After all the countdown and groundwork, it's time for action.
This weekend promises to be a historical one as Kenya hosts the International Defensive Pistol Association (IDPA) Africa championships.
Today, safety officers will fire it off on 14 courses as a curtain-raiser in an event that brings together over 200 local and international shooters.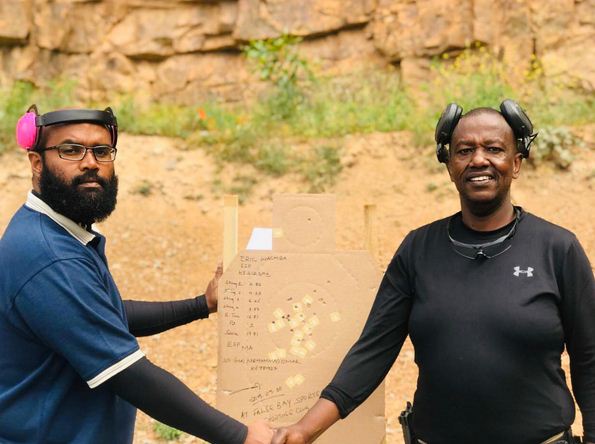 "The Covid-19 pandemic that has ravaged the world complicated preparations for the championship, but rest assured that all protocols regarding health matters will be adhered to as per government directives," said NGAO-Kenya chairman Martin Chengo.
Below, are some of the faces to look out for in the event that begins Thursday to Sunday, at the Kirigiti shooting range, in Kiambu.
Mohammed Omar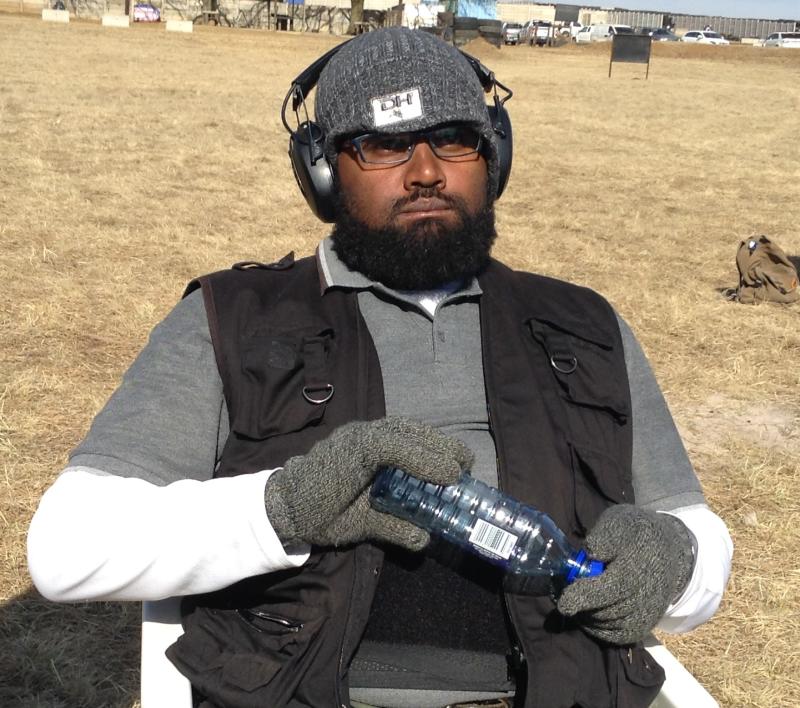 Master Mohammed Omar is one of the top shooters in the country and is the event's assistant match director. "I have been shooting for about eight years and it's not been an easy path. Exposure back then was limited; but there are modern ways of practicing, which have made it convenient for the current crop of shooters" said Omar. Master 'Moha' as he is commonly referred to, has attended four African championships; in 2016, 2017, 2018 and 2019.
Eric Wachira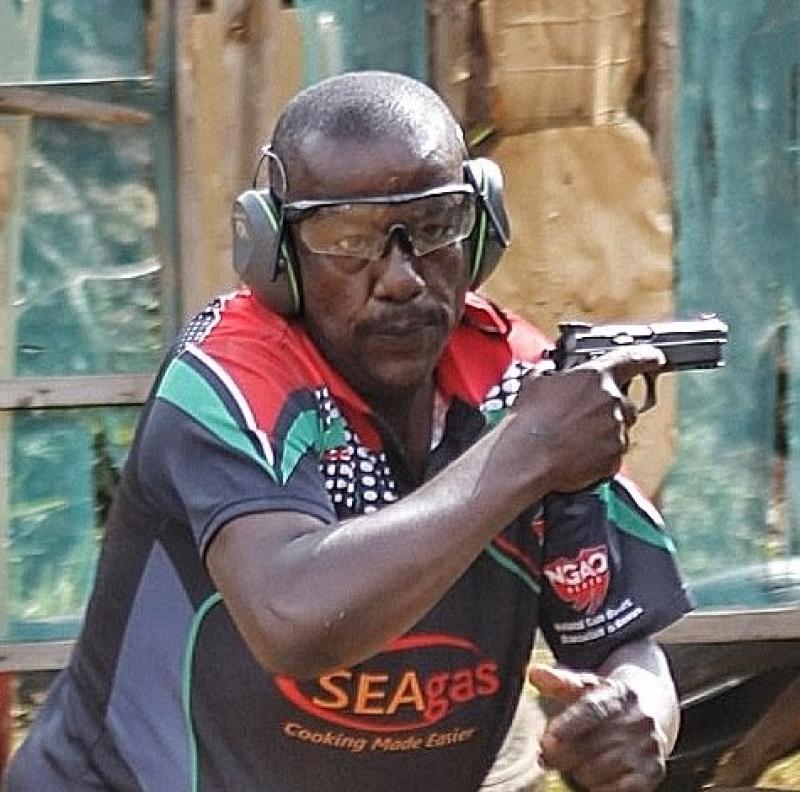 Master shooter Eric Wachira is hopeful of victory in the championship. "I will try and get ESP High and a High in master category, which is an equivalent to gold medal in ESP and gold in masters' category," said Wachira. Wachira's high moments include the 2019 African championships at False bay, South Africa where he participated as an expert and was promoted to Master category.
Ibrahim Ndungu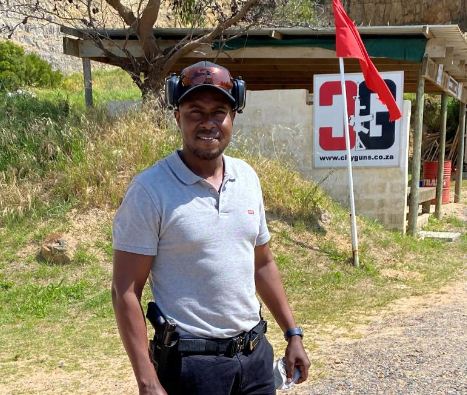 "I became a master on August 8, 2020. I also did an instructor's course in South Africa and got an International firearm instructor certification," said Ndungu. Master Ibrahim, who is also an assistant match director at the event, recently became the first master in Africa to classify in all IDPA's ESP, SSP and CCP divisions with a total score of 14.77.
Peter Njoroge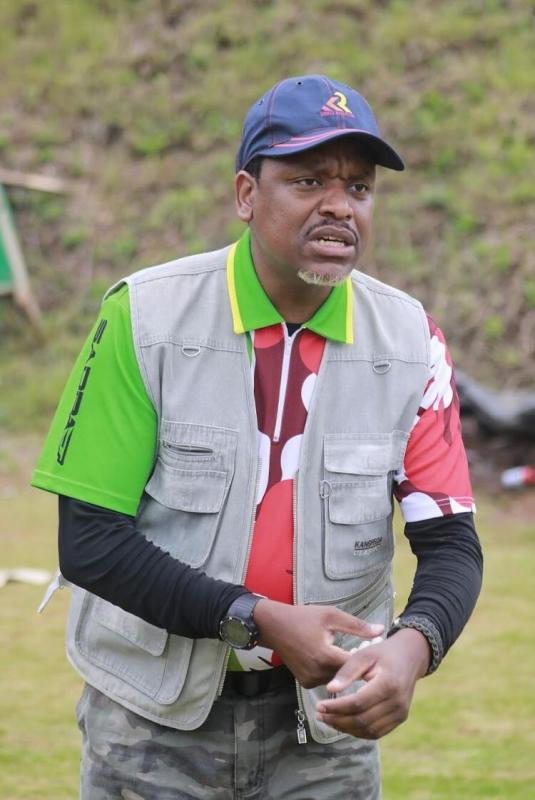 "I'm going for nothing but Gold," vowed Peter Njoroge, who joined shooting sports in 2014. In the 2018 Africa Championships in Ermelo Mpumalanga South Africa, he won gold to become the first black African Marksman, an achievement that saw him being promoted to the Sharpshooter Class by the IDPA IPOC Africa Vivian Whatley. He credits his shooting prowess on back-to-back training camps with experienced coach Master Robert Nyamongo.
Belinda Akoth
Akoth is an SSP Sharpshooter. She said she is aware of the tight competition in her class owing to the fact that there are more senior and experienced shooters than her, but she is optimistic and confident about winning the game. "Everyone is anxious for the day, but I believe we'll do well. Mbele iko sawa," said Akoth, who has attended two international competitions in Tanzania and China. She credits her shooting prowess to Sharpshooter Peter Muli and Salim Abdalla, who train her frequently, as well as masters Sammy Onyango, Robert Nyamongo and Ibrahim Ndungu.
AbdulHakim Daud
The Bamburi Rifle Club chairman AbdulHakim Daud, who joined IDPA in 2015, is confident that with the preparations he has had with his teammates, things are looking up for them. The 6.1ft ESP sharpshooter sees the championship as a huge milestone in sport shooting in Kenya. "We shall lobby and campaign to retain the championship in Kenya and host it at the Bamburi Rifle Club in Mombasa," he said. Hakim is ready for the championship and aims to elevate his status to Expert Category. He credits his shooting prowess to Master Ibrahim Ndungu.
Jonathan Wahome (Jojo)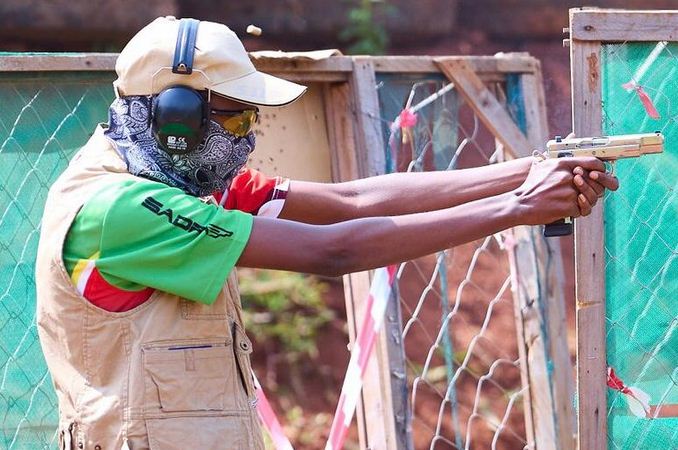 At 17-years-old and towering like a wild eucalyptus at 6.3ft tall, Jonathan Wahome (ESP Sharpshooter) started shooting five years ago, when he was 12. He has been competing for two years under the close watch of his coach, mentor and father, former NGAO-K chairman Anthony Wahome. Jojo, who uses a CZ75B pistol, has shot in five sanctioned matches in Kenya and he's looking forward to victory in the contest.
Stanslus Masha
Senior Sergeant Stanslus masha of Kenya Prisons is an SSP sharpshooter and a certified range Safety Officer. He represented Kenya in the IDPA Africa championships in 2017 in Johannesburg and 2018 in Ermelo Mpumalanga South Africa. "Sharpshooter's category is quite competitive but because of my vast experience and passion for the game, am hoping for a big win," said Masha. He credits his shooting prowess to Chief Inspector Peter Muli of GSU Recce.