POLO: Tihan wins the Challenge Cup in Timau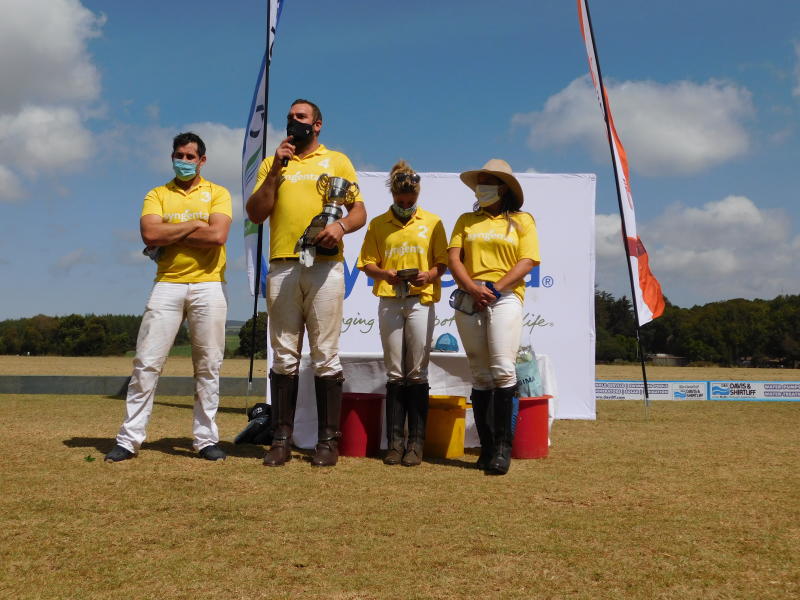 The handicap 4.5 team of internationals Casimir Gross (5) and Cheza Millar (0.5), Lochie Stichbury (-0.5) and Jamie Excel (-0.5) are in the round-robin matches at Northern Kenya Polo Club in Timau over the weekend.
Most of the Saturday matches were rained off, which resulted in organizers coming up with a format that saw the final winners decided on penalty shootout.
They (Tihan) won the title after defeating Master 5-4 in the finals of the six-team round-robin matches in the three-day competition.
Millar (Cheza) who prominently featured for her side in the first two days was later injured on Saturday to the extent of not making it to the final match the following day (Sunday).
She (Cheza) was replaced by Miranda Simpson in their final match against Mascor with the final goal scored by Casimir with only 30 seconds to the final whistle.
"It was a tough match but very slow due to the slippery pitch from the heavy downpour earlier witnessed on the eve of the final day," Casimir told Standard Sports.
"The heavy pitch made the match to be a bit slower but we are happy as a team to have secured the narrow victory in the evenly contested match," he said.
On the way forward after the victory, Casimir said he is now more focused on the next two tournaments to be hosted at Nairobi Polo Club next month.
After being knocked out of the main competition by Tihan, Mascor dropped to the Rose Bowl Championships, which they easily won.
Mascor team was led by international Kimoi Moi (2.5), Ben Stonewigg (2.5), Aisha Gross (1) and Fred Kambo (-0.5).