PHOTOS: Oguna says athletes were not accorded VIP reception due to Covid -19 protocols as part of team Kenya arrives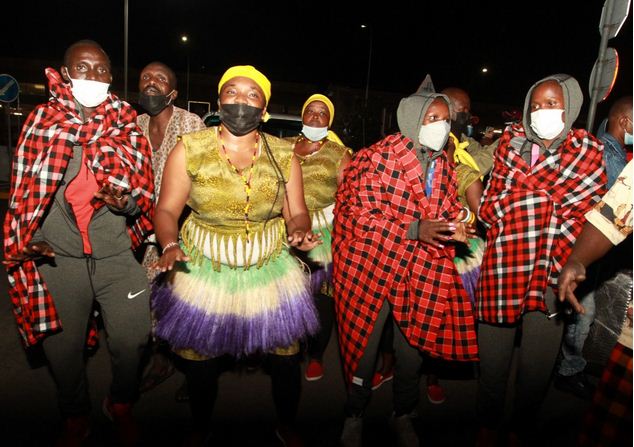 Part of team Kenya on Friday morning arrived in the country from the just-concluded 2020 Tokyo Olympics where Kenya finished 19th on the medals standings and first in Africa.
The athletes, who spent more than two weeks in Japan competing, were greeted with live music and energetic Utamaduni dancers upon their arrival at the Jomo Kenyatta International Airport (JKIA).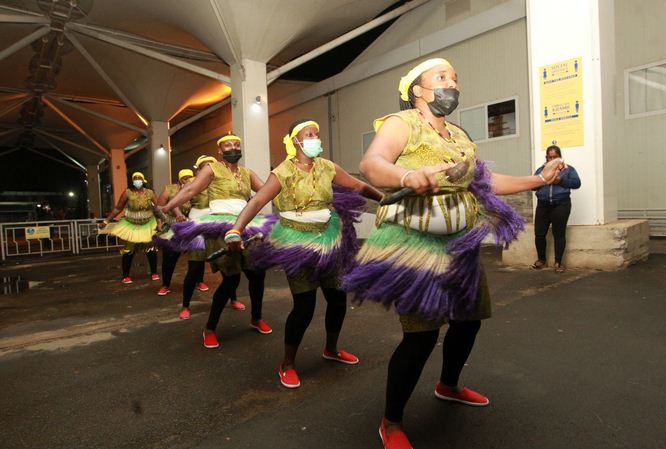 The athletes included Marathoner Lawrence Cherono, Marathon Silver Medalist Brigid Kosgei and Marathon Gold Medalist Peris Chepchirchir.
Peres Jepchirchir and Brigid Kosgei claimed Kenya's 8th and 9th medal after a 1-2 finish in the Women's marathon.
Chairman Heroes Council Dr Adan Wachu was also among the Kenyan delegation that arrived from Tokyo.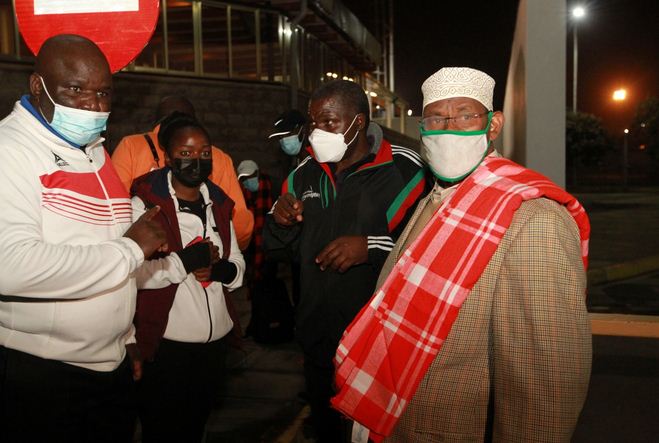 The team arrived a day after Government Spokesman Cyrus Oguna explained why Kenyan athletes were accorded a low-key reception upon arrival at the Jomo Kenyatta International Airport, a contrast to Uganda's athletes who received a hero's welcome after landing at the Entebbe airport on Tuesday.
Oguna said that Team Kenya Olympians were not accorded a VIP reception due to Covid -19 protocols.
Speaking at Mukuru kwa Reuben on Thursday, the Government Spokesman said: "People tend to get carried away by these events. Covid-19 protocols had to be observed even at the airport."
"The team had flown the Kenya flag high and the government is proud of the athletes."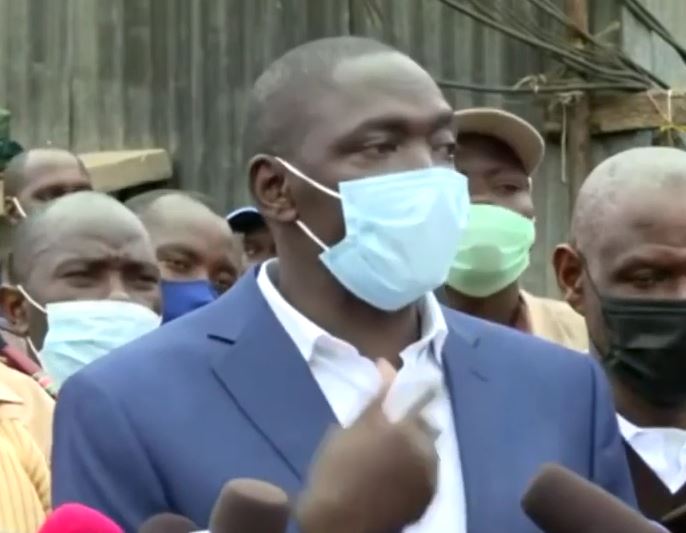 Kenya was the best African nation at the Games with a total of 10 medals – 4 gold, 4 silver and 2 bronze.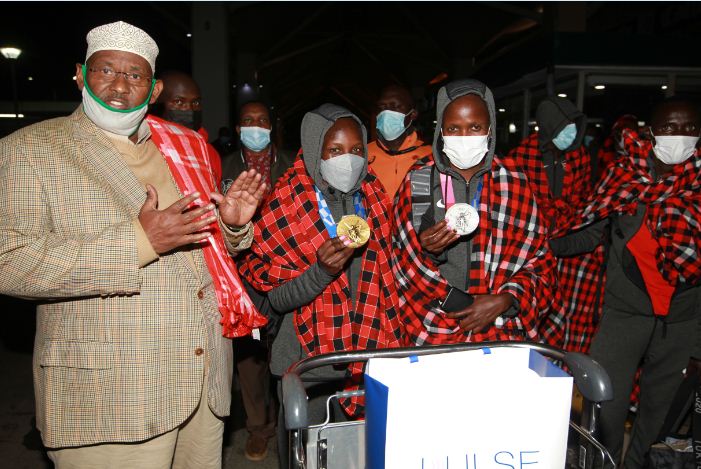 Kenya finished 19th in the overall standings, with the United States of America boasting first place with a total of 113 medals – 39 gold, 41 silver and 33 bronze.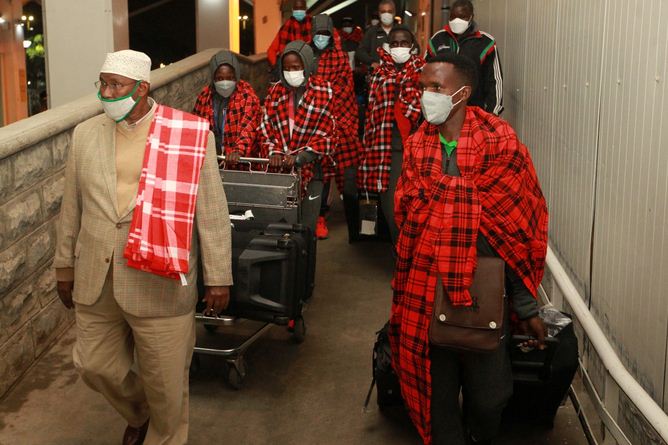 China came second with 88 medals (38 gold, 32 silver and 18 bronze), with hosts Japan in third with 58 medals (27 gold, 14 silver and 17 bronze).