Museveni gifts luxurious vehicles to Ugandan Olympic medalists, promise to build houses for gold medalist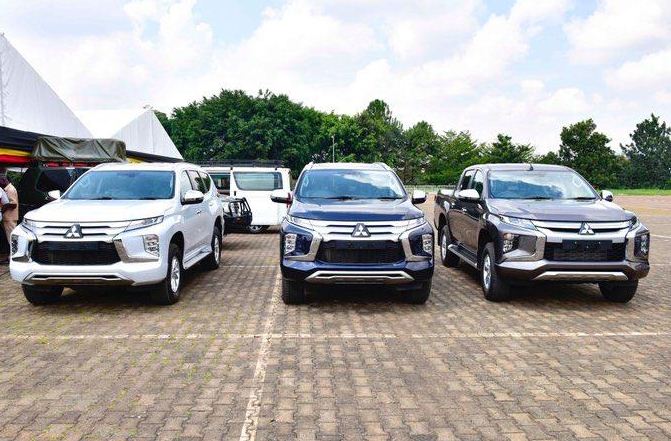 President Yoweri Museveni on Wednesday afternoon awarded Uganda's athletes with luxurious vehicles, following their remarkable performances at the just-concluded 2020 Tokyo Olympics.
Museveni also promised to build a house for each Gold medalist, as well as reward all of Uganda's medalists with cash.
The reward comes a day after the athletes received a hero's welcome at Entebbe International Airport, Kampala.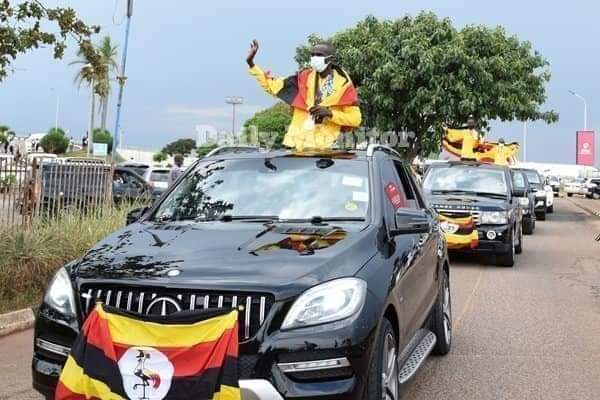 Joshua Cheptegei won gold in the men's 5,000m final and silver in the men's 10,000m. Peruth Chemutai won gold in the women's 10,000m final, while Jacob Kiplimo took bronze in the men's 10,000m final.
Uganda was represented by a 25-strong team in Tokyo, but after coming out with nothing in rowing, swimming and boxing, all remaining medal hopes fell on track and field.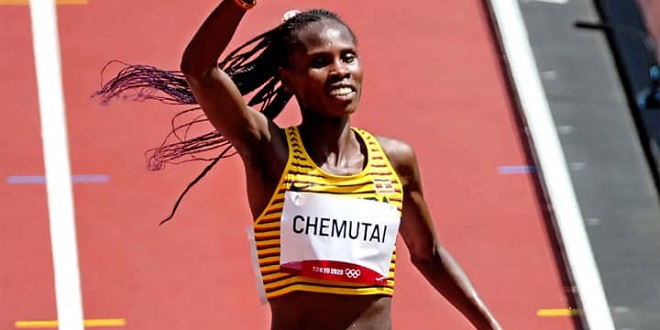 Speaking at the Kololo Ceremonial Ground in Kampala, Museveni announced a monthly stipend for every gold medal winner at Sh5m (Ksh154,000), Sh3m (Ksh 92,777) for silver and Sh1m (Ksh 30,000) for a bronze medalist.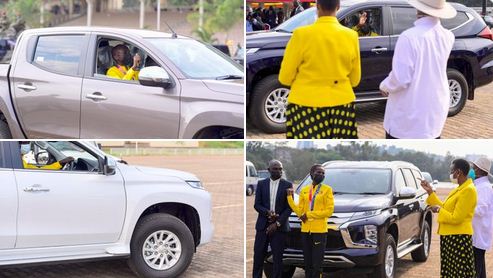 "I want to gift each athlete who gave us a medal at the Olympics with a car and cash," said Museveni.
"I made an order in 2013 that anybody who wins gold at a continental level, commonwealth, or Olympics be paid Shs5m per month, Shs3m & Shs1 million for silver & bronze. I am told they are being paid quarterly. I speak English very well, let their money be paid, even the arrears."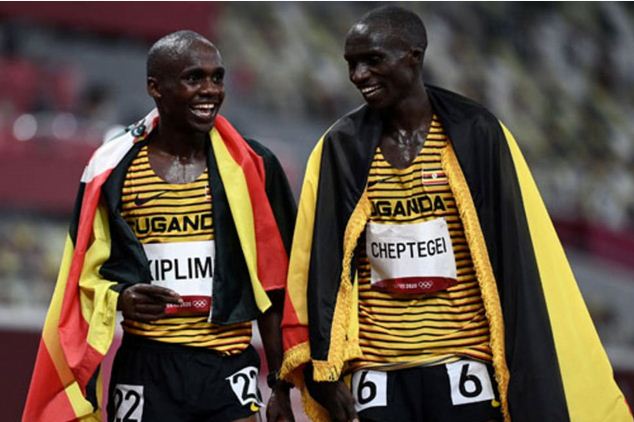 Museveni also promised to build a house for gold medalist parents as he thanked all participants.
"And for giving us such great talent, the parents of the gold medalists will be appreciated too. The government will build houses for them. I thank you.I also salute all athletes who participated in the olympics and those people who helped them to train," he added.
"I once again congratulate Cheptegei, Chemutai, and Kiplimo on bringing us so much pride, happiness, and success at the Olympic Games. Sports publicizes the country, I am happy you 'twinned' sports with tourism. Keitapon!"
In recent years, Museveni has given excelling sportsmen and women in Uganda gifts that range from cars, houses and cash.
He had offered luxurious cars to Stephen Kiprotich, Joshua Cheptegei, and Stella Chesang for their impressive performances.