Polo: We are ready to overcome Zambians in our debut in international Championships, says Jadini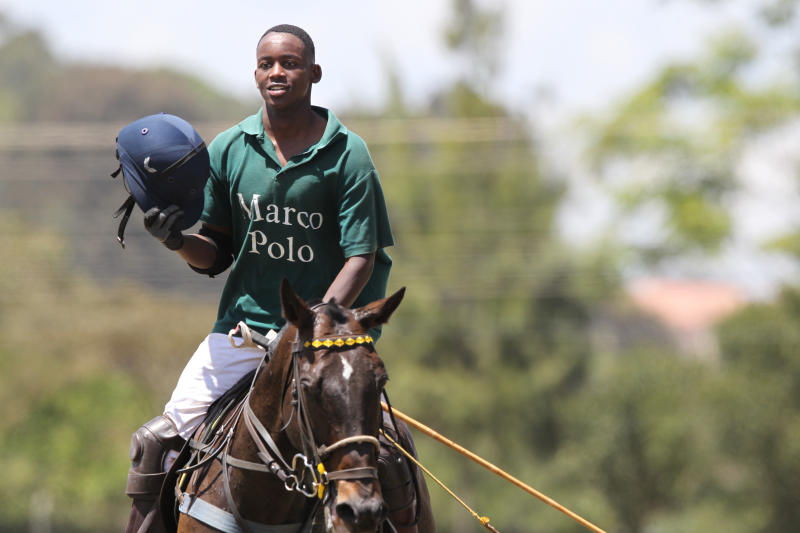 After the success of the national women team in the Lusaka International championships, the national men's sides are confident of doing better when they face Zambia in two international matches at Manyatta Polo Club in Gilgil this weekend.
And as they plot to win the two matches to stamp their authority in the region, the inclusion of hard tackling Jadini Nzomo into the National Team B did not come as a surprise after being voted the Most Valuable Player in the Mugs of Mugs Championships at the weekend.
Jadini led Samurai to the Mugs of Mugs title with the support of teammates Omwakwe Arunga, Hiromi Nzomo and Amani Nzomo in the mouthwatering match that saw them gun down Mascor 5.5-4 in the finals to walk home shoulder high ahead of the two international matches this weekend.
This is the second time Jadini is donning the national team colours having represented Kenya in the Zambian International Championships in Lusaka in 2019.
"We are sure of doing better in the national championships just the same way we did in this tournament. The same way we did it last weekend for Samurai is the same way we'll do it for our motherland," Jadini in unison with Omwakwe told Standard Sports.
Omwakwe, Jose Craig and Henry Limb were also selected into the national junior side by a panel of coaches led by head coach Richard Stonewigg.
Kenya A, which also has four players was selected last month during the Kinsmen Cup Championships at Northern Kenya Polo Club in Timau.
They include Archie Voorspuy, Jamie Murray, Casimir Gross and Craig Millar who have handicaps 3, 3.5, 5.5 and 5 respectively.
The two national sides will each play a match against the Zambians after the national women side triumph over the Zambia's national ladies side at Lilay Polo Club in Lusaka to win the Lusaka International Championships two weeks back.
Members of the national women side included Tiva gross, Izzy parsons, Aisha Gross and Cheza Millar.