National shooting team train eye on Africa tourney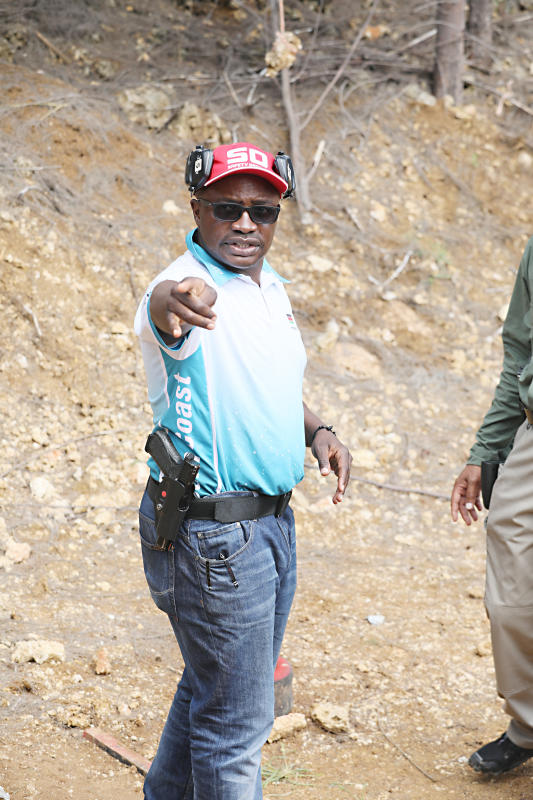 The national shooting team is in Mombasa to prepare for the 2021 International Defence Pistol Association (IDPA) Africa Championship.
The team is training under IDPA shooting trainer Sammy Onyango at Bamburi Rifle Club under strict Covid-19 guidelines.
Speaking at the club during the Safety Officers' competition, Onyango said the tournament has attracted 83 competitors and is meant to sharpen the shooters' skills before the continental event set for September 2-5 at the 14 Bay Kirigiti Shooting Range.
The former Hungarian Magtech shooting gold medallist said 60 chief safety officers and safety officers were among the 83 competitors who took part in the competition.
Master Onyango, the Bamburi Rifle Club honorary member said the event brought on board more than 30 per cent of women drawn from KDF and national police service.
"Among the shooters are Belinda Akoth, the assistant match director and Elizabeth Cherono, who participated in the Stock Service Pistol Category (SSPC).
Apart from the local entrants, international shooter Italian security force Nicola Cacciatoni took part in the event. [Ernest Ndunda]
According to the event director, Ibrahim Ndungu, the shooters have been were drawn from Rift valley, Central, Nairobi and Coast regions.
Clubs in attendance were from Kenya Sports Shooting Federation, Kenya Regiment Rifle Club (KRRC), Limuru Gun Club and Bamburi Rifle Club. Others were from National Gun Owners Association of Kenya, the discipline forces, General Service Unit, Directorate of Criminal Investigation and the National Police service.
Ndungu said a team of trained Covid-19 trainer of trainers ensured all covid 19 protocols were observed for the non- contact event shooting.