Safari Rally: TT ace Muiruri transitions from tarmac to gravel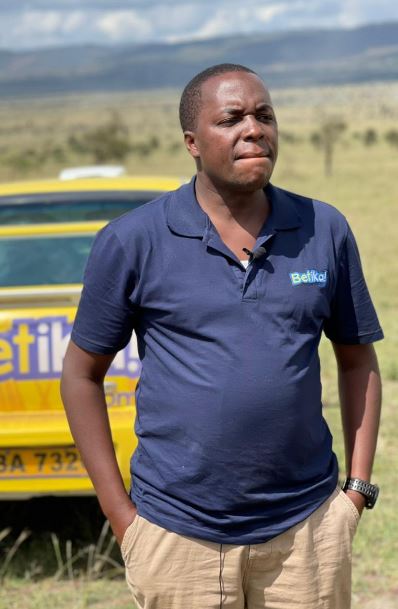 The return of the WRC Safari Rally has pushed some motorsport enthusiasts to transition from the tarmac to the gravel.
One such driver is Andrew Wanyoike Muiruri who has now ditched Time Trial races for rallying.
The 36-year-old is currently fitting his Subaru Impreza N12 machine with FIA approved gadgets ahead of the competition to be staged in the rough terrains of Naivasha on June 24-27.
"Safari Rally is an awesome thing. This is an opportunity for me to try out other sports and feel how they run," the father of three told Standard Sports.
The excitement brought by the global contest pushed the Time Trial ace to look for a car which he bought from Mcrae Kimathi who took part in the ARC Equator Rally in April.
"The vehicle has not done a lot of mileage, it's already a rally prepared car. We just need to do just a few touches here and there so that it's set for the Safari Rally," he said.
Muiruri and his navigator, Edward Njoroge, will be fitting the machine with a FIA approved fuel tank this week.
"The tank arrived last week so it's what we will be working on starting Monday," he said.
The duo had a last feel of the roaring road warrior at Stoni Athi on Sunday before it went to the garage for the final finish.
"Our first practice session was two weeks ago and we burnt out clutch which we eventually fixed.
"Our last one was on Sunday, we did lots of corners to gain skills and have a feel of the gravel."
Muiruri and Njoroge are also spending most times together to gel and develop chemistry before the Safari.
"We drive and discuss together, even on a normal road drive Njoroge would 'call outpace notes' for me," jokes Muiruri.
Though it will be Muiruri's first time in rallying, Njoroge is an experienced navigator who has been in the game for a decade.
He has navigated for over ten drivers with impressive finishes in the Kenya National Rally Championship Group S, Group N and the 2WD.
When asked about their target in the Safari, the duo said they want just to finish the gruelling competition.
"This doesn't mean we will not be competitive," says Muiruri.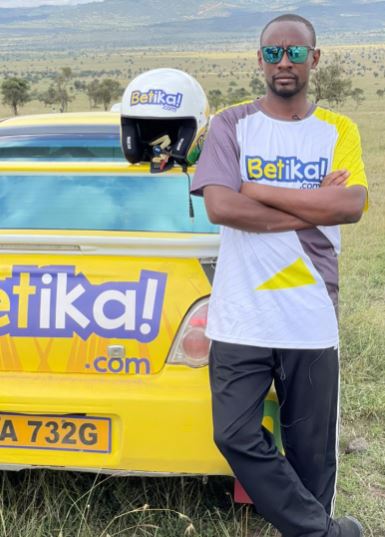 Muiruri has taken part in a number of Time Trial events which are all done on the tarmac.
Among them are the Muranga Hill Climb TT, Masinga Drag Race, Nyaribo Airstrip TT, Masinga Drag and Gymkhana among others.
"I have been on the podium in almost all the Time Trial races but has never won any event." Kenyan driver Andrew Muiruri.
Apart from the excitement brought by the forthcoming Safari contest, the availability of a sponsor also propelled Muiruri to embrace rallying because it's an expensive sport.
"Betika has given me full support. From helping me to buy a vehicle, fireproof attires, rim, tyres, fuel tank, accommodation, and the WRC entry fee."