IDPA Africa boss to officially endorse Kenya as host of African Championship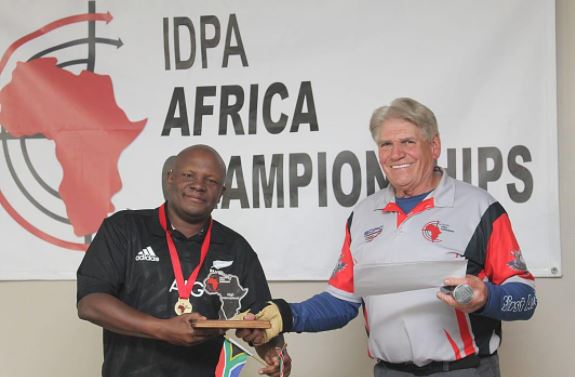 The road to 2021 IDPA African Championship has hit fever pitch with Africa's regional President and International Point of Contact of the International Defensive Pistol Association (IDPA) in Africa, Dr Vivian Whatley, coming to Kenya to inspect the state of the country's preparedness to host the shooting championship.
Mr Whatley who will be jetting into the country on March 23, is expected to tour the 14 bay Kirigiti shooting range from March 24 to March 27, to give Kenya a clean bill of health in proceeding with the championship preparations.
Speaking to The Standard Sport during the weekend's training at the Kirigiti shooting range; the chairman of the National Gun Owners Association (NGAO-K) Mr Martin Chengo said, hosting the championship is a big deal for Kenya.
"We have never held an IDPA Africa championship in Kenya. We have been working towards ensuring that we meet the required international standards in terms of bays and safety officers among other requirements," said Chengo.
"I appeal for support from the National government, ministry of sports, ministry of tourism and the Kiambu county government where the event is scheduled to take place," Chengo added.
NGAO-Kenya's Secretary-General Amos Kimaru echoed the chairman's sentiments saying they are more than 85% ready for the Tier 3 continental championship.
"Vivian Whatley is coming to endorse our capabilities to host the Africa championship. It is only fair that he sees for himself the kind of practice that has been going on, the design of the range, and the safety features that have been incorporated," stressed Kimaru.
"Ideally, the competition is to show Vivian that Kenya shooting sports has become of age. We have had a program for training of safety officers in readiness for the championship, and we want to put their skills to test on the 27th of March during the club shoot," said Kimaru.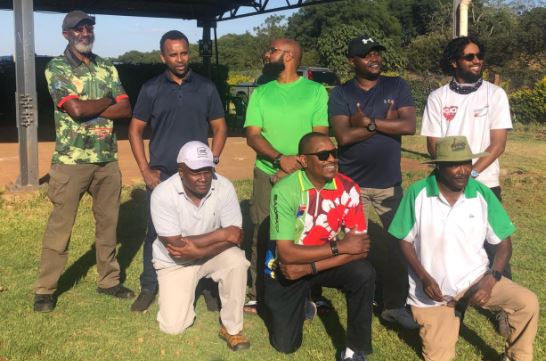 NGAO-Kenya which promotes legal responsible use of firearms boasts of having some of the best trainers and is also home to the only six master shooters in the country
"We are delighted and excited and we are sure that we shall impress Mr Vivian Whatley as he comes to do this big inspection."
The officials were affirmative.
Kenya which pitched and won the rights to host the IDPA African championship in 2019 was supposed to hold the event in 2020, but that was shelved because of covid19.
The March 27th club contest is meant to weigh Kenya's readiness and preparedness to host the continental championship.